En Route: Revamped CPU Cooler Testing Machine and Methodology
Date: May 9, 2013
Author(s): Ryan Perry

We've just put the finishing touches on a revamped CPU cooler testing machine, and of course, we were anxious to talk about it. Our last machine admittedly didn't generate as much heat as we'd like, making benchmarking the latest high-end coolers a bit silly. We think you'll like the updates.
---
Update to Our Cooler Testing Methodology
Ok. You, the readers, were right. We screwed up. I'll be the first to admit that when we picked the components for our current cooler testing machine a few years back, we blew it.
It's not that the gear is bad, per se, it just isn't best-suited for testing coolers. The weakest link is easily our choice of Intel Core  i5-2400 processor, which has a locked multiplier that restricts overclocking. Less of an overclock means less heat, unless we try to simulate overclocking with a potentially unsafe amount of extra voltage, which isn't an option due to the possibility of frying the chip.
Seeing how most of the coolers we review are geared towards enthusiasts with overclocked systems, we may not be giving our readers the whole story with regards to how well a cooler performs and at what point, if any, it begins to struggle.
If our test system can manage to generate as much heat as the average enthusiast's, it's safe to say you should roughly see the same amount of performance that we did. Sure, there are always variables such as the amount of airflow in a case, but that's not what we're testing. Besides, most folks who are reading this likely have at least an intake and an exhaust fan, which is suitable for day to day use.
So, after talking with Rob we've decided to revamp our cooler testing system using the components listed below: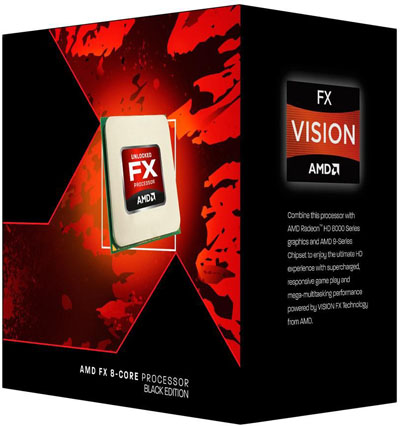 AMD FX-8150 processor – There's no denying that Intel has AMD over a barrel with regards to performance. Not only that, AMD CPUs require more power to run at stock frequencies out-of-the-box. Once you bring overclocking into the picture, things really start to heat up (pun intended).
This 8-core, 3.6Ghz chip has a stock voltage of 125 watts and will generate more heat than our old 2400 could even dream of. To put this into perspective, an Intel Core i5-3570K that I use in my personal system only needs 1.2 volts to run at 4.2GHz. For this reason, jumping ship to an AMD-based platform was obvious.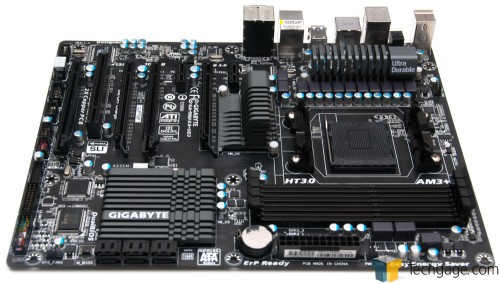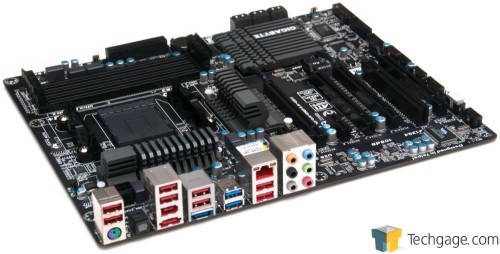 GIGABYTE 990FXA-UD3 ATX motherboard – In order to really push our new chip, we wanted a board with enough bells and whistles, but one that remains stable at the same time. While this isn't GIGABYTE's flagship AM3+ motherboard, it's certainly up to the task.
It features an 8+2 phase power setup for reliable power delivery, a clear CMOS button on the I/O panel to help us fine-tune our overclock if needed, dual BIOS in case things go nutty, solid caps, USB and SATA 3… I could go on, but there's other things to cover.
Kingston HyperX KHX2133C9AD3X2K2/4GX DDR3 2133MHz memory – Thanks to DDR3 and the reduced voltage required to run it, memory no longer plays a major role in heat output, if it ever really did in the first place. Most DDR3 kits today run at between 1.5v and 1.65v and there are even some that run at 1.35v.
We opted for stability and chose a kit with a fast stock frequency and average timings to make sure it can keep up with what we intend to do to our new processor. I've run Kingston kits before and they've never given me so much as a hiccup.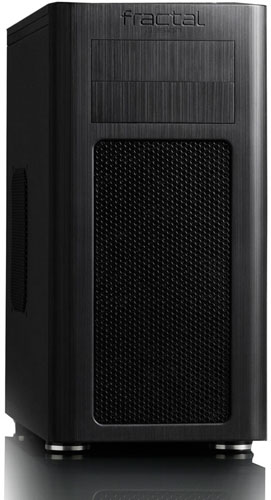 Fractal Design Arc Midi mid-tower chassis – Being a case guy, I'm pumped to be swapping out our aging Thermaltake Armor A90 with the Arc Midi. Without any changes to the cooling setup, the first generation Midi has a 140mm intake fan at the front, and similar fans at the top and rear of the case to remove warm air.
This mid-tower case should be able to support any cooler available today including the recent 280mm radiator trend we have been seeing. This means one test system straight across the board so we can rebuild our temperature database regardless of what's on the market.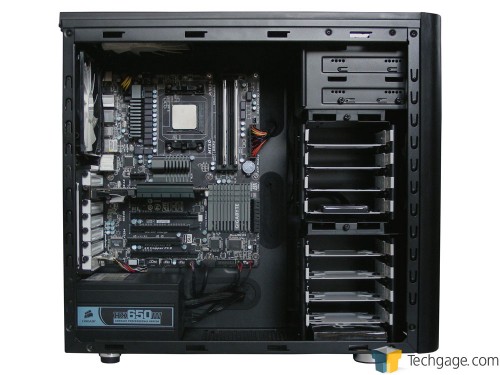 Bits and Pieces – The AMD Radeon 5450 GPU, Kingston/Intel SSDNow M Series 80GB solid-state drive, and Corsair HX650 power supply will be carried over to our new system since none of them will affect heat output in a negative way. This allows us to focus strictly on CPU cooling and nothing else.
So what do we have planned for our new test system? Well, once it's built, overclocked and tested for stability, we're going to take some high-end, current-generation Corsair Hydro coolers for a rip, including the beefy H110i, which I've been dying to get my hands on.
I can't wait to see what kind of trouble we get into!
Copyright © 2005-2014 Techgage Networks Inc. - All Rights Reserved.