AC Ryan Playon!HD Mini 2 Review

Date: August 1, 2011
Author(s): Rob Williams

A lot has happened with AC Ryan's Playon! line-up since I took a look at the original Mini last fall, with a GUI overhaul being the most noticeable and important change. There are a ton of new Internet features packed in as well, and thanks to the addition of a 1Gbit/s LAN port, your high bitrate content will have more room to breathe.
---
Introduction
A couple of years ago, the best "media player" solution was a DIY one; such as an HTPC. But then, one company released a simple $100 device that streamed content, and so did another. And then another, and another, and another. Yes, at this point, the market is chock-full of such devices, but despite that, none are "perfect". In fact, some are down-right unattractive.
While most companies that develop media players don't do just one thing, AC Ryan is one of the exceptions. For most of the company's life, it produced a huge array of modding accessories, but in the past year or so, the company has been reinvented and is focusing 100% on its Playon! series of media players.
Though AC Ryan's major focus is on these devices, the gen-1 mini I took a look at last fall didn't blow me off my feet. While the support it offered was top-rate, the interface, performance, and feature-set left a bit to be desired. AC Ryan wasn't oblivious to this fact, and as a result wanted to go the extra mile on its gen-2 series. We first started getting previews of these this past winter, while both the Playon!HD 2 and Playon!HD Mini 2 have been available for a couple of months. I've been testing out the latter for the past month.
At first glance, the 2 mini looks no different aesthetically than the original model, although the front panel looks a bit cleaner thanks to the removal of the AC Ryan, DTS, Dolby and HDMI branding.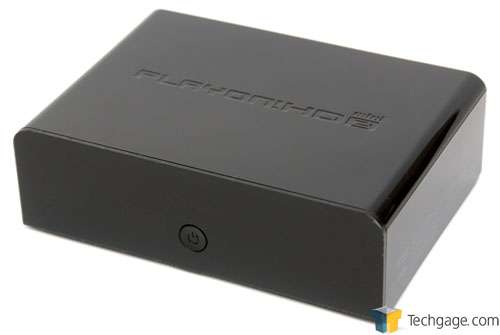 The back looks no different either, save for some rearranging. There are still 2x USB 2.0 ports available here, in addition to HDMI and Component/Composite ports, a SPDIF audio port and also the LAN and power. AC Ryan sells a wireless module separately that would plug into one of these available USB ports if needed.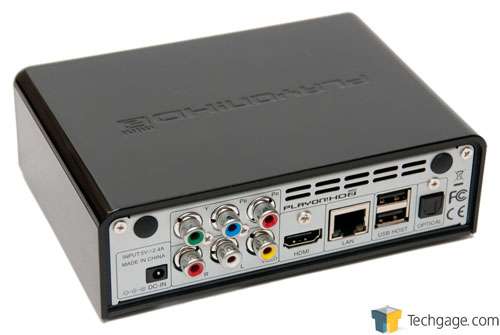 At the bottom is a large vented area, which is sufficient enough to help keep the device cool. There's no active cooling found here, resulting in pure silence during use.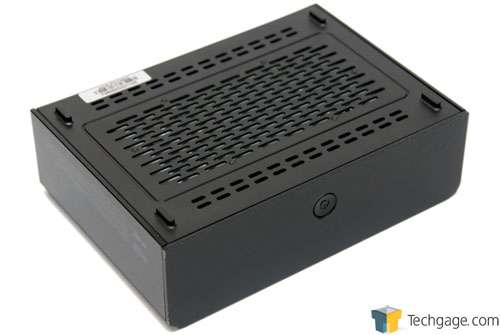 Ensuring connectivity out of the box, AC Ryan includes a 1m sleeved HDMI cable along with Composite cables. There's also a manual included but it's not too useful (a detailed user guide can be found in the support section on AC Ryan's website).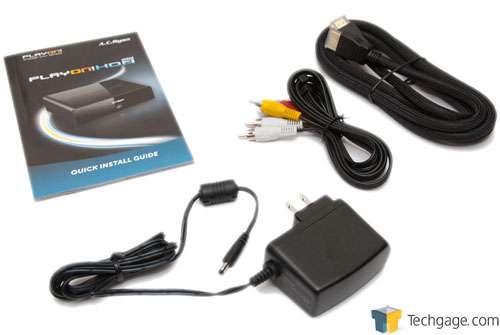 The original Playon!HD Mini left a bit to be desired where its remote was concerned. It looked okay, but some button placements were a little frustrating. The company fixed that this time around, and made the remote better-looking in the process. What's it missing? Glow-in-the-dark buttons. While it's a lot easier to use this remote blindfolded than the original, glow-in-the-dark buttons would be appreciated. Sometimes it's just not that convenient to get up and fall over a coffee table in search of a light switch.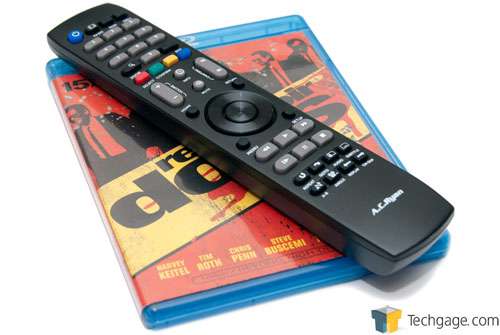 The codec support with the original Playon!HD series was fantastic, and the same could be said here. There's been a couple changes, but all are for the better. This thing is prepped to play everything from a low-resolution DivX AVI file to a straight Blu-ray ISO. It's impossible to offer infinite codec support, but AC Ryan has more than covered all of its bases here.
Feature

Supported Formats

AVI, MKV, TS, TP, TRP, M2TS, MPG, MP4, MOV, M4V, VOB, ISO, DVD-ISO, IFO, DAT, WMV, ASF, RM, RMVB, FLV up to 720p, 1080i, 1080p, BD-ISO

MPEG-1, MPEG-2, MPEG-4 SP/ASP/AVC (H.264 | x264), XviD, DivX, WMV9 (VC-1), RealVideo 8/9/10 (up to 720P)

PAL, NTSC, 480p, 576p, 720p, 1080i 50Hz, 1080i 60Hz, 1080p 50Hz, 1080p 60Hz, 1080p 24FPS

SRT, SMI, SSA, IDX/SUB, SUB

MP3, MP2, WMA, AAC, FLAC, WAV, OGG Vorbis, PCM, LPCM, MS-ADPCM, LC-AAC, HE-AAC, COOK, RA-Lossless

Dolby Digital AC3 5.1, Dolby Digital Plus 7.1, Dolby TrueHD 7.1, DTS Digital Surround 5.1, AAC 7.1, FLAC 7.1, Stereo

JPEG, HD JPEG, BMP, GIF, TIF, PNG

Wired – 10/100/1000Mbps (Streaming)
Wired – 10/100 (Transfer)
Wireless (802.11 b/g/n)

Video – Composite, Component, HDMI
Audio – HDMI 1.3, Composite, SPDIF
Storage – USB 2.0 x 2 (FAT/32, NTFS, ext3, HFS+)

The biggest complaint I had with regards to the original Playon!HD series was that its UI was ugly and unintuitive – so let's see what AC Ryan has accomplished since then.
GUI, Media Streaming
This past winter, AC Ryan teased us with a preview of it's then-upcoming Playon! GUI interface, and I'll admit that for me, it was love at first sight. While an eye-pleasing GUI isn't the most important thing that a media player can offer, one that's clean, nice to look at, and intuitive can add a lot to the overall experience.
Do you really want to have friends over to watch a movie and then scroll through an interface that a digital cable provider would have shrugged off ten years ago? There's a reason companies like Apple meticulously refine the GUI for their smartphones… it's a good chunk of the experience.
That said, the updated GUI AC Ryan brought to the Playon!HD 2 series is nothing short of deserving a "wow". Never would I have expected to see a user interface like this given the interface of the original models, but it's been done.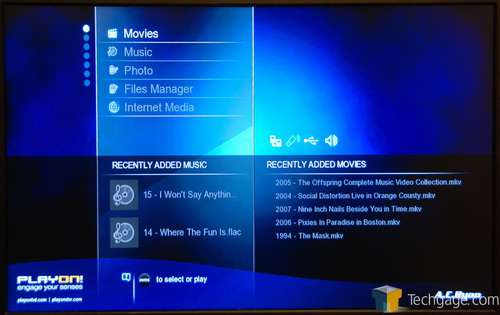 The interface is predominantly blue, and is without question one of the sharpest-looking media player GUIs I've seen. On the starting page, there are seven menu entries to peruse, with content recently added to your libraries found on the bottom-half of the screen. There are four icons to the right of the menu that represent a wired and wireless connection, USB connectivity and also the volume level.
The Movies, Music and Photo sections will not work unless there are files added to the library. If a USB device is plugged in, the Playon!HD Mini 2 will scan the media (automatic scanning can be disabled) and add all compatible files to the respective library. Unfortunately, I haven't figured out how to easily add content to these libraries from network shares. This leads me to the first 'con' about this device.
From what I can tell, the only way to get around this issue is to create links on a thumb drive to a network share and then telnet into the mini 2 to configure it as needed. This, as far as I am concerned, is ridiculous, and I hope to see this limitation rectified in the future.
To access media outside of the given libraries, the Files Manager section is where you want to be. Here, you can access the USB storage along with all sorts of network share types. For all testing, I streamed content through a SAMBA share under my Linux OS and it worked beautifully.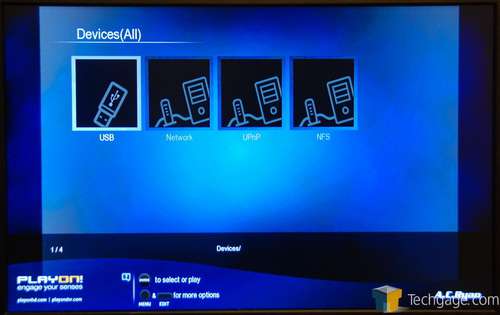 At the moment, my Windows PC refuses to be discovered on my network (a problem I've spent too much time attempting to fix), which leads me to another feature that would be mega-appreciated on a device such as this. While my PC refused to be discovered, I would have been able to access it if I could manually type in the network address (eg: \TECHGAGE-PC). This is an issue that's not going to affect a lot of people, but problems like these are not uncommon, so this is a simple feature that could save the day for some.
After accessing a share, you can follow the usual folder structure to go find the media you want to use. In my case I was accessing some external storage that was connected to my PC, but any storage mounted via a network share would become accessible just the same.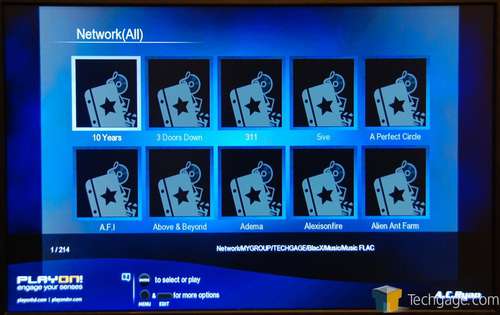 One of the more subtle but major enhancements the Playon!HD Mini 2 experienced is an upgraded LAN port to support 1Gbit/s transfers. This is important because it gives us more breathing room and lessens the chance of our movie stuttering if someone else decides to hog the network either with Internet or Ethernet traffic.
Snapping photos of a media player in action isn't difficult per se, but it's impossible to take pictures that are going to accurately portray the quality you'll experience. I'm happy to say that I found nothing to be lacking here, and all content I viewed looked just as good as I'd expect it to.
The first movie file I ever test on a media player is a personal rip of Donnie Brasco, as I ripped it to insane standards and the overall file weighs in at 25GB. As you might be able to tell from the photo below, it looks quite good in action: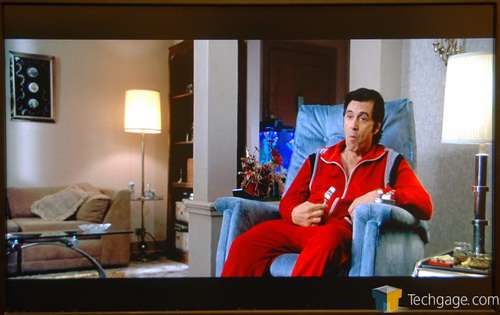 Pushing the subtitles button will bring up an overlay that will allow you to not only change the language but also the color, charset, orientation and even the size! Given the fact that subtitle defaults are often less-than-ideal, the ability to customize what you see is rather impressive. Though, it should be mentioned that not all subtitle formats are supported for this added customization.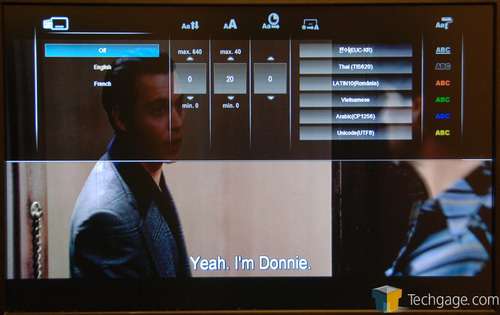 Pushing the 'Goto' button will bring up another overlay; this time at the bottom of the screen. Here, you can choose to jump to a specific time, change the title or the chapter. This is a feature that I have found to be unparalleled with this device… no other media player compares.
Even through the network, a new chapter would be reflected within one second of choosing it, with no sort of distortion or lag. As for fast-forwarding, that's another feature done well here. Even at 32x, the picture was not distorted and I never once had the video 'stick' on me, which I've had happen on almost all media players I've tested to date.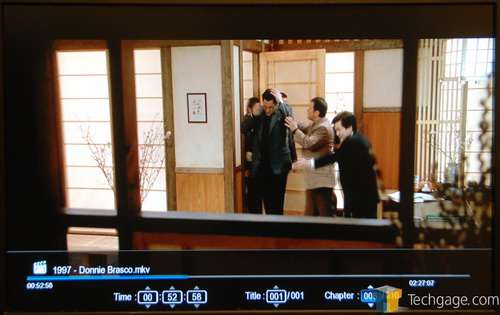 Listening to music is standard fare, though as the Playon!HD Mini 2 doesn't grab album art from the Internet, you'll need to provide your own. The same rule applies to videos as well.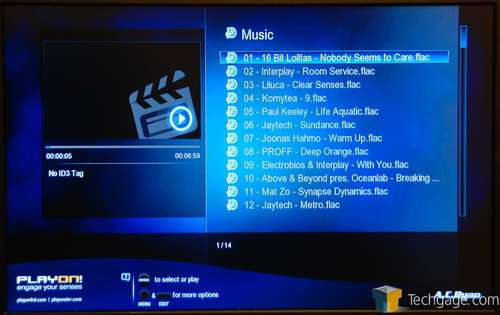 On the next page we'll take a look at some of the Playon!HD Mini 2's Internet features and also the in-depth setup section.
Internet Features, Setup
The original Playon!HD Mini had no real Internet content options, but that problem has been rectified here with a large collection of options: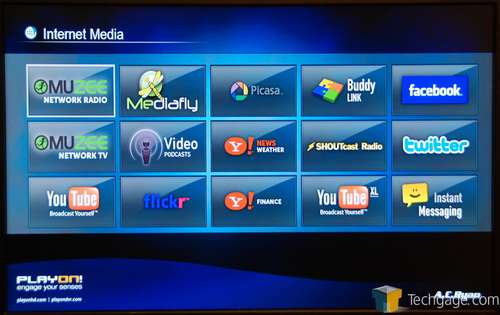 With a mouse and/or keyboard, you're able to read and post to Facebook and Twitter, and even IM. For those looking to just sit back and peruse some content, you can view a collection of video podcast channels, YouTube, Picasa and so forth.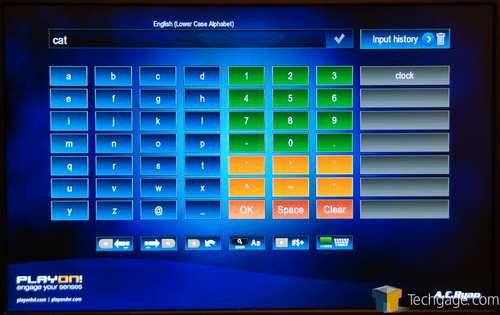 In the event something needs to be typed in, a large colorful full-screen keyboard will appear. In all of my testing, there was never lag or stuttering that occurred while using this, so overall it's quite fluid. It's still not as fast as using a regular keyboard of course, but for modest search terms there shouldn't be a problem. Speaking of, how about 'cat' in Picasa?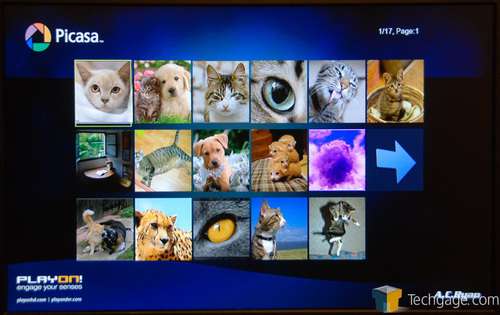 For those in the mood to listen to music, SHOUTcast radio is supported with thousands of stations available to peruse. You can fine-tune by searching for a specific station or by going into the genre section and whittling things down that way.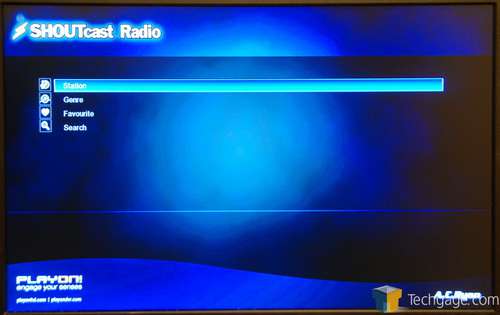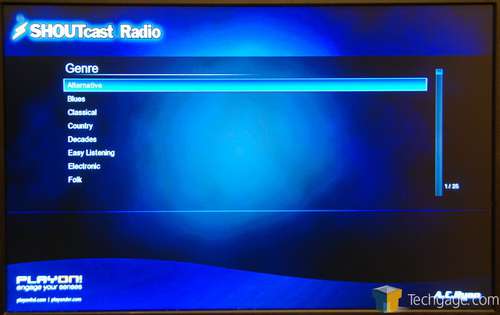 Checking out a weather forecast on a media player is another feature that's never impressed me much on any model, but AC Ryan has again done well with that here. The interface is clean, simple to follow and looks quite good overall. For the first time ever, this also proved to be a media player where I was able to single out my small city in east coast Canada. The map seen to the right of the screen is grabbed straight from Google, so it's always up-to-date.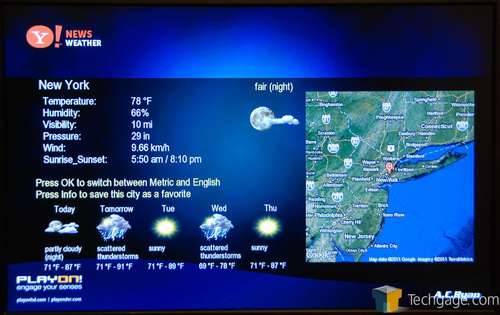 Adding to the pile of things this media player does better than most, YouTube viewing. Both searching and viewing content couldn't be easier, and the quality seen is fantastic. The Playon!HD Mini 2 will display content in HD if available, so those that support it look great, and throughout all testing I never had a video stop to buffer.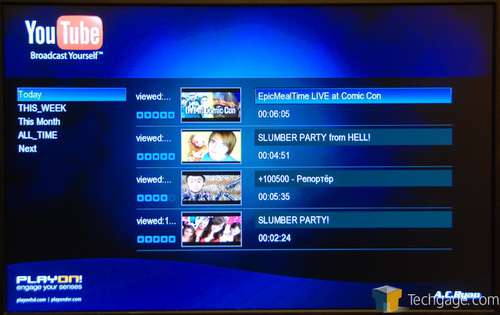 I do have two small complaints here, though. While the videos can be fast-forwarded here, the max speed is 2x, which isn't much of a help. But, to be fair, it is sort of understandable. The second complaint is the lack of polish with some of the menu names. While 'Today' and 'This Month' are listed fine, 'This Week' shows up as 'THIS_WEEK' instead. Nothing deal-breaking, but odd nonetheless.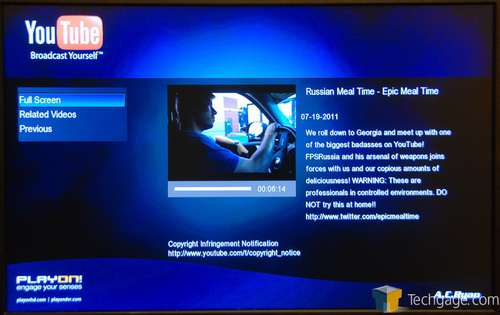 In the event a mouse and keyboard is recommended, you'll be aware of it: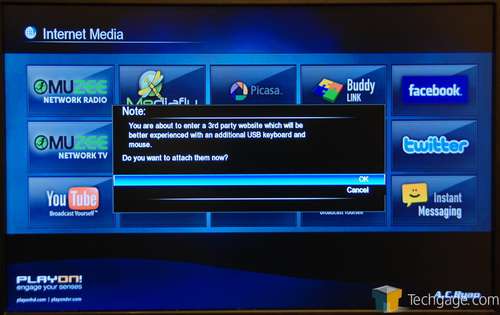 The remainder of the screenshots involve the setup section, so I'll let those speak for themselves: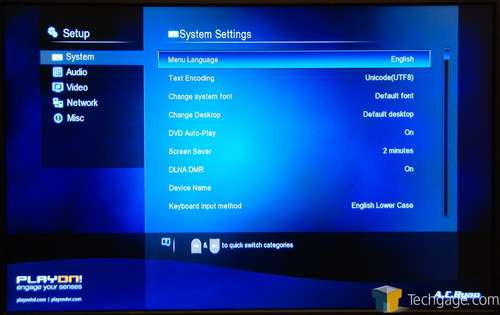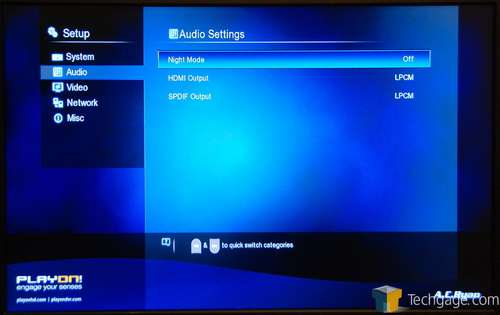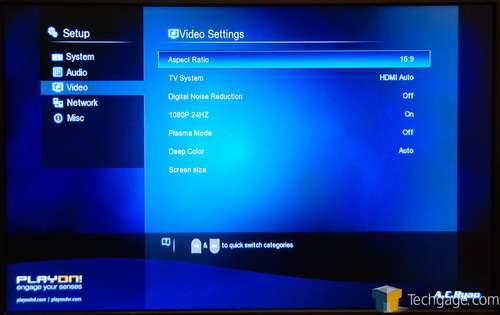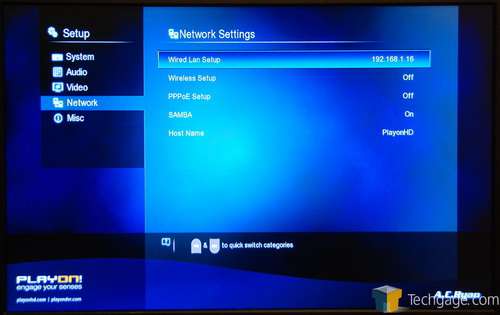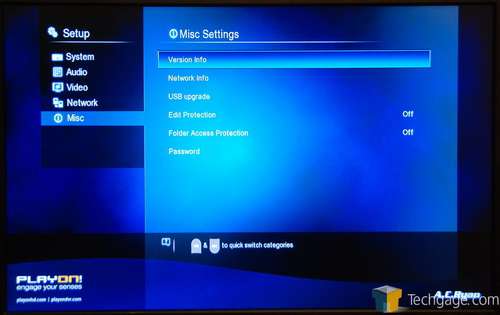 On two different displays, I didn't have a problem with the Playon!HD Mini 2 auto-configuring the proper resolution, and as I used HDMI on both, I didn't have to touch the audio sections at all. I did however have to update the firmware once, and that was as easy as downloading the latest version off of AC Ryan's support site, then copying over the file to the root folder of a thumb drive, and then using the USB upgrade option in the setup. After a couple of minutes, I was up-to-date.
Let's get right into the final thoughts and then decide whether this is the media player you should be contemplating throwing your hard-earned dollars at.
Final Thoughts
To date, I haven't found what I'd consider to be a "perfect" set-top media player, and nor does the Playon!HD Mini 2 fill that void. That doesn't mean that it's not fantastic, though, and in fact, it is. So much so, that it's without question the best one I've ever taken a look at. If I were in personal need of such a device, this is the one I'd choose.
That's despite some of the problems the Playon!HD Mini 2 has. While it improves upon the original in an incredible way, it still has some niggles that are borderline frustrating – but for me, its pros heavily outweigh the cons. What are those?
There were multiple times when using the device that I would ask myself 'why?', because if not for a small handful of oddities, this could well be an outstanding, or near-perfect device. The biggest problem I have is that the device will not index network shares and add those to the various libraries. For a device that excels at streaming, this is a nonsensical problem. There do exist hacks to fix the problem (which I have not tested), but that's overkill for a device that's meant to make difficult things simple.
The lack of error messages or general lack of information was also a problem. Before I realized that the device was incapable of indexing network shares, I tried entering the Movies, Music and Photos libraries, but nothing would happen. Had I been presented with an error, I wouldn't have had to reference the manual to get a hint of what I was overlooking. Though I can't recollect them all at this point, there were multiple occasions where I was left stumped, where even the manual didn't clear things up for me, but rather a Google search.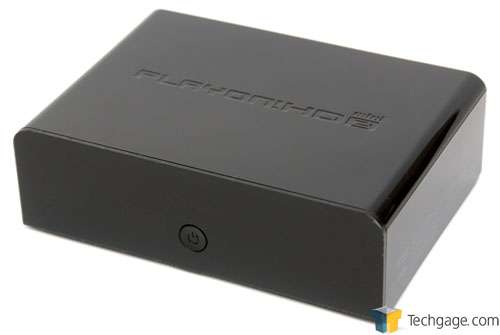 In taking a look at the AC Ryan forums, there are multiple topics I've seen from others who've complained about some lacking features that would do well to be there, and in the case of the networking indexes, you can look at one particular thread to see how it's accomplished. I am hopeful that most of the issues I mentioned are tackled in a future firmware update, but given this product has been available for months, it's a little disheartening to see that some problems have persisted up to this point.
If I had to harp on just one more issue, it's that acquiring any AC Ryan media player from inside the US or Canada is near impossible. There's one single retailer listed on AC Ryan's website, but it doesn't carry the latest versions. In the UK and other European countries, however, there are a plethora of stores available.
The average price for the mini 2 is around £80 (~$130 USD), and at that price-range, I'd consider it worth it. It does have its share of issues, but it does most things very well; better than most. The services in the Internet section work great and load fast. If it's missing something some of you may be looking for, it might be Netflix or Hulu support, but given the device isn't too available or popular in the US, those omissions are understandable.
To the Playon!HD Mini 2's benefit, its pros outweigh its cons to such a large degree that I still get excited when sitting down to use it. I have few complaints, but those that I do have, just happen to be substantial enough for me to drag out. The upside to a device like this is that AC Ryan can update its firmware to right the wrongs, and I'm sure it's done a fair amount of that before I even first touched the product.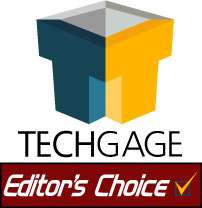 AC Ryan Playon!HD Mini 2
Discuss this article in our forums!
Have a comment you wish to make on this article? Recommendations? Criticism? Feel free to head over to our related thread and put your words to our virtual paper! There is no requirement to register in order to respond to these threads, but it sure doesn't hurt!
Copyright © 2005-2019 Techgage Networks Inc. - All Rights Reserved.