Thermaltake & Techgage Present: Level 10 M Gaming Mouse Contest
Date: December 9, 2012
Author(s): Techgage Staff

We just posted our look at Thermaltake's Level 10 M gaming mouse, so what better time to offer two to our readers? Entering is easy – post in our related thread (no registration is required), and then befriend both us and Thermaltake on Facebook and Twitter to increase your chances of winning!
---
Thermaltake & Techgage Present: Level 10 M Gaming Mouse Contest
Continuing its relationship with BMW DesignworksUSA, Thermaltake has just launched the first peripheral to fall under its Level 10 line-up. Aptly named the Level 10 M, this gaming mouse features a bold, unique design and packs in features gamers care about. Suffer from sweaty palms during a heavy gaming session? That's been considered. While the Level 10 M is one of the more expensive gaming mice on the market, it's definitely one of the most interesting.
We're giving away a Level 10 M gaming mouse to two lucky winners. If you win, you can choose the color!
This contest runs until December 24, 6:00 PM EST, and is open to those living in the United States and Canada.
HOW TO ENTER
You can earn up to four entries for this contest.
1) Required: One Entry: Post in this forum thread (no registration*), or leave a comment below via Disqus**.
*When posting in our forum without registering, we will not know who entered, thus we require you to at least leave either a Twitter or Facebook link to verify your entry.
**Disqus comments and forum entries only count as a single entry, so use either one or the other, not both.


Optional
THE PRIZE
Feature-packed mice are a dime a dozen, but mice that stand out of the crowd are a little harder to come by. That's where Thermaltake's Level 10 M comes in. It's both functional and interesting – if not a little arsty. It'll definitely become a stand-out piece to your gaming setup. Want to learn more? Look no further than our review.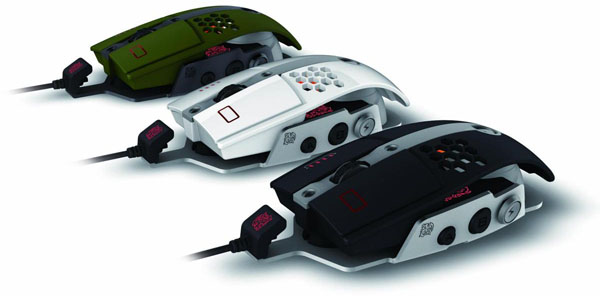 We're giving away two of these mice, and each winner will be able to choose their color: Black, White or Green. For more rules and regulations, read below.
Rules & Regulations
Contest Prize
This contest will award two separate winners, each receiving a Thermaltake Level 10 M gaming mouse in a color of their choice (Green, White or Black). Value of each prize is $99.99 USD.
Techgage Networks Inc. Commitments
ABSOLUTELY NO data gathered through our contest will be sold or given away to companies, persons or any other entity outside of Techgage management.
Entering – See "To Enter" section at the top of this page.
Established community members (accounts created prior to this contest's posting, have contributed to more than just our contest threads) will receive an extra entry.
We reserve the right to refuse entry of anyone who's disruptive on our forums, or is detrimental to our site or contest in any way.
There is no substitute for the prize being offered.
We reserve the right to adjust contest rules due to various circumstances.
At the conclusion of the contest, winners will be chosen out of a virtual hat.
Eligibility
This contest is open to participants residing in the USA and Canada. Due to Canadian contest regulation, a skill-testing question must be answered if the winner resides there: (100 – 35) + 4.
This contest is not open to employees of Techgage Networks.
You must be at least 16 years of age to enter our contest. For younger entrants, please consult a parent or legal guardian.
Winners will need to provide a full name (first and last), e-mail, phone number and address in order to be shipped the prize.
Contest Entry & Winners
The contest runs until Monday, December 24, 6:00 PM EST (2:00 PM PST).
For reiteration of rules or any questions, please e-mail Rob at rob [dot] williams at (our domain).
Addendum
Edits or additional notes will be left here after contest start.
Copyright © 2005-2019 Techgage Networks Inc. - All Rights Reserved.