Zune software first look
Date: November 13, 2006
Author(s): Matt Serrano

With the Zune being launched shortly, there's no better time than now to take a quick stroll through its native software. It's pretty, but has a lot of functionality as well.
---
The Zune requires this software to be installed, and will not show up as a removable hard drive in Windows, even if you have Windows Media player installed. It would appear that Microsoft is trying to mimic Apple's strategy of locking down consumers in their product to provide a better experience, and they'll have a tough crowd to please. However, one interesting route Microsoft decided to take was naming both their device and software Zune, which could cause an identity crisis. Apple's iPod and iTunes bundle is easy to interpret, but Microsoft just may end up leaving users confused.
At first glance it may seem like Microsoft simply packaged Windows Media Player 11, added more codec support out of the box, and put a new skin over it, which may or may not be a bad thing for some people, but the interface could warrant the software's new name.
The software seemed easy to use and understand. Audio and video playback was smooth, and my library was cataloged with album art and video previews without any problems, but it did have problems playing back some H.264 videos I had encoded (which was odd, considering all of my content was encoded using the same encoders and settings). With these files, the audio could be heard, but the window remained blank. This may be discouraging for a lot of users if the issue will be widespread, since Microsoft stated that the Zune would be able to play files encoded for the iPod video.
Below are some screen shots, and an overview of the media player.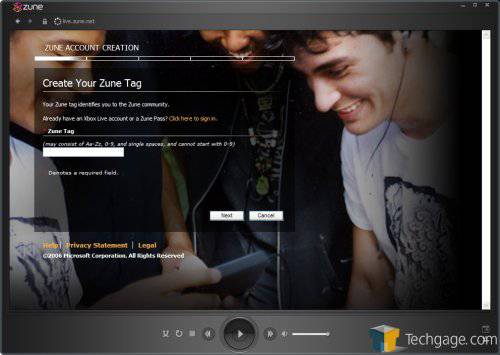 This is the first screen you'll be greeted with after you install the software. Zune Tags are essentially the same as Microsoft passports and Xbox Live gamertags, so chances are you already have one.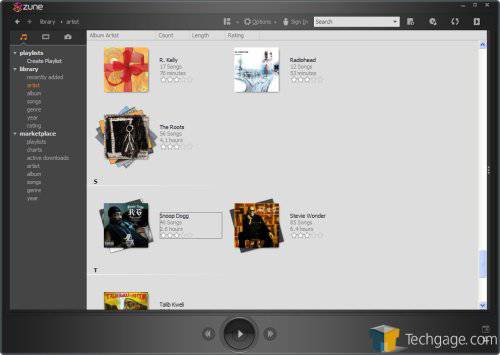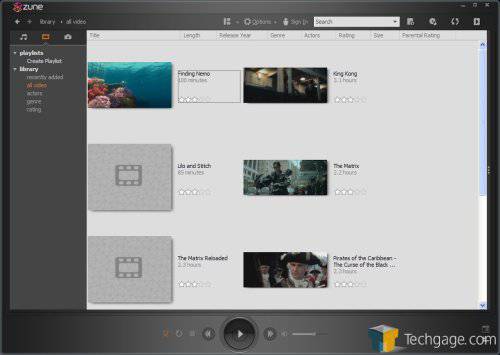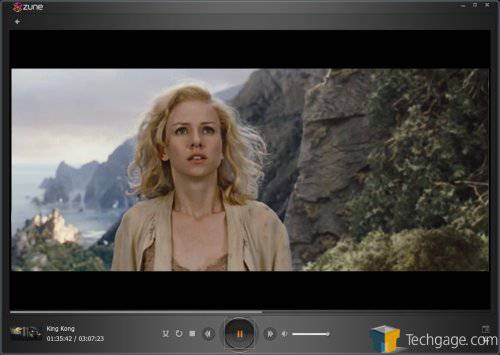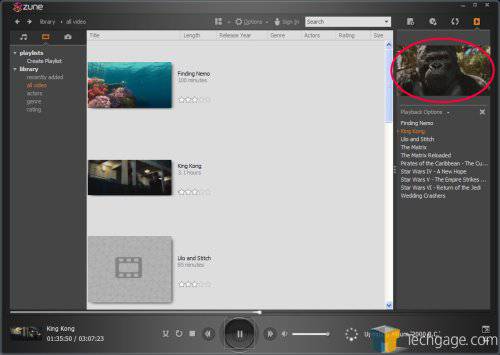 The new software has a similar now playing list that was first introduced in Windows Media Player 8 that will display all the media you have in a queue, but will also give you video previews with real time playback.
Instead of having the entire top part of the media player reserved for going through features like ripping music, burning CDs, or going to your library, the Zune software only dedicates the top-right section for creating playlists, burning files, syncing media, and viewing the now playing list. This is a big improvement, in my opinion, because it minimizes a lot of clutter.
Here we have the various options for the program. Look familiar? Just like Windows Media Player 11, Zune also supports streaming to the Xbox 360. Sharing works the same as using Windows Connect, Media Player, or running Media Center edition, however I could not get WMV files to play on my Xbox 360.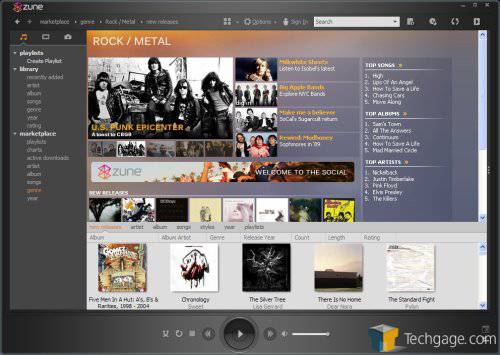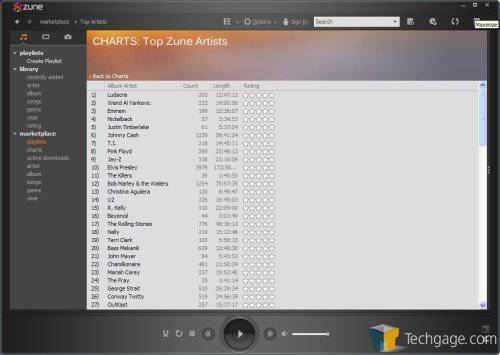 The marketplace may be reminiscent of MTV's Urge service. Both the library and market place are integrated in the same way as Windows Media Player and Urge, meaning you can search and browse the same way you would locally. I tried creating an account and adding points to purchase music, but I ran into problems. I expect this is because the service hasn't officially launched yet. The help button links to a place holder stating that the content will be available on the 14th of November.
When the product officially goes on sale we will be able to test the Zune's sharing features, such as transferring music and photos and flagging them, as well as the guest feature included in the software. Despite the hiccups, everything looks promising so far.
Discuss in our forums!
If you have a comment you wish to make on this review, feel free to head on into our forums! There is no need to register in order to reply to such threads.
Copyright © 2005-2019 Techgage Networks Inc. - All Rights Reserved.