Best of CES 2011

Date: January 14, 2011
Author(s): Techgage Staff

With CES 2011 behind us, it's time to round up the products that "wowed" the Techgage staff enough to earn our "Best of" award. Included among this list is ASUS' Eee Slate, BlackBerry's PlayBook, Contour's GPS camera, Crucial's Smart Tracers, GIGABYTE's G1, Kingston's MobiSX, Motorola's ATRIX and more.
---
Acer ICONIA Touchbook, ASUS Eee Slate, ASUS PA246Q Monitor
At the beginning of each year, Las Vegas vacationers are taken by surprise when 100,000 or so geeks infest the casino-laden city. And as Techgage staffers are suckers for bodily punishment, we of course headed on down to see all of what's in store for 2011 where consumer electronics, computer hardware and other technologies are concerned.
Like others in recent years, CES 2011 had a major focus on mobile hardware, with touchscreens, docks, tablets and phones hogging most of the limelight. It was for great reason though, as some of the products we saw were rather surprising in different ways.
Admittedly, we were at times overwhelmed with the onslaught of mobile products, but we didn't forget about PC hardware, and in all, about half of our "Best of" list is dedicated to either side of the spectrum. All of the products chosen for our Best of award has been discussed among the staff and well-deserves its spot here. Note that these products are listed in alphabetical order.
Acer ICONIA Touchbook
At CES 2011, tablets, notebooks and touchscreens were major topics, and Acer managed to pair all three of these things together to create the ICONIA. It looks like a regular notebook at first, but it's in fact a dual-screen "touchbook". There is no physical keyboard, but rather two touchscreens of equal size, and from initial impressions, the possibilities are endless.
The ICONIA can be used like a regular tablet, or even a notebook thanks to a virtual keyboard, but there's a lot more that can be done than just what's obvious. The video from both screens can run into each other, for example, meaning that when viewing a webpage, it can span both the top and bottom. In the example of social networking, Facebook could be displayed on the top screen, and other social networks on the bottom screen, using either a Web browser or special apps.
Primary control of the touchbook is handled with the "Acer Ring" application that will allow you to use your fingers to access special apps among other things, such as the keyboard. For the sake of becoming more efficient at using the ICONIA, you'll be able to create your own gestures to both launch applications or take care of simple tasks.
Without question, the ICONIA is one of the most interesting products to come out of CES, and though it's ease-of-use and fun-factor is yet to be seen, it has major potential to be one of the coolest products to see a release in 2011.
ASUS Eee Slate Tablet
Tablets were all the rage at this year's CES, but ASUS spun things a bit differently with its Eee Slate EP121. Unlike most tablets which focus on delivering just enough software to keep people mobile, the Eee Slate packs in more power and functionality so that you can get a lot of actual work done while on the go.
For starters, the ASUS Eee Slate EP121 uses an Intel Core i5 dual-core processor, which is a major step up from the ARM or Intel Atom processors that other tablets have been equipped with. In addition, it features a 12.1-inch LED-backlit display with a large 1280×800 resolution, along with a 178° viewing angle. As a capacitive device, both your fingers and a special stylus can be used for control.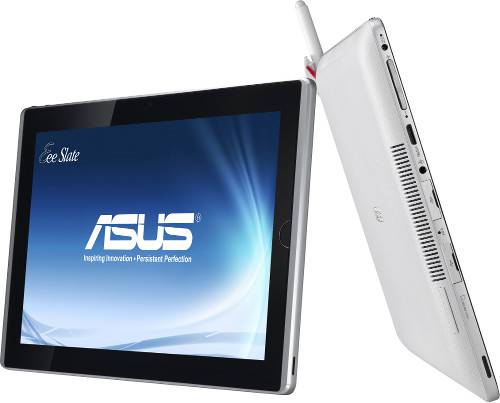 While most tablets available use a non-Windows OS, ASUS includes Windows 7 Home Premium on the Eee Slate, meaning that regular computing can be done in addition to mobile computing. Capture a photo on your digital camera? Pop the memory card into the Eee Slate and edit it in Adobe Photoshop with the stylus! In the end, all we know is… we want one.
ASUS PA246Q Professional LCD Monitor
As far as monitors go, ASUS might not be the best-known company, but that is quickly changing. The company provides solutions for almost all price-ranges, and models like the PA246Q prove it's serious about delivering the goods for any type of user – including the "professional".
That's what the "P" in PA246Q stands for, and as a professional monitor, this one boasts some rather impressive specs. First, it uses a P-IPS panel, which as a requirement needs to offer the best-possible color gamut and bit-depth; in this case being 1.07 billion colors and 30-bit depth. Given the panel it uses, the PA246Q delivers 98% AdobeRGB and 100% sRGB color spaces – perfect for photographers and designers alike.
Along with those specs, the PA246Q includes a resolution of 1920×1200, has a brightness of 400 cd/m2, a 6ms GtG response time and a viewing angle of 178°. For connections, there is an HDMI, DisplayPort and DVI available, and given a professional monitor would be incomplete without a card reader, there is one of those as well.
One of the coolest features of the PA246Q is the overlay mode, where the user can choose which metric to overlay on top of their video in order to gauge the size of something. The image above shows centimetres, but another example is legal 5×7. You'd essentially overlay that value then scale your document to fit inside it. It's a niche feature, but still quite cool. The PA246Q will be priced at around ~$550 when it's released in the months ahead.
BlackBerry PlayBook, Contour GPS Camera, Crucial Ballistix Smart Tracer
BlackBerry PlayBook Tablet
CES 2011 featured more tablets than we could count, but few were as deservingly hyped as BlackBerry's PlayBook. Research in Motion, like many others, do mobile devices well, but tablets are not usual mobile devices. So what's done here to give an edge to the PlayBook? It uses a brand-new OS, relies heavily on gestures, is fast, and delivers the Web "without limits".
To help deliver that latter feature, BlackBerry will ship the PlayBook with Adobe's Flash plugin and HTML5 support, enabling access to almost all websites out there without issue. Because the PlayBook includes a 1GHz CPU and 1GB of RAM, it's expected to deliver ultra-smooth multi-tasking, and even the ability to playback 1080p HD video.
The PlayBook will be the first BlackBerry device to feature the QNX operating system, which the company acquired the rights to last spring. It'll also include support for 802.11 a/b/g/n WiFi and 3G wireless through a BlackBerry mobile phone. 4G models of the tablet do not require a phone, but are limited to select mobile carriers.
All of the tablets unveiled at CES have potential for different reasons, but BlackBerry's PlayBook might be the most well-rounded of them all. It has a major emphasis on business users as we'd expect, but also allows for a lot of fun to be had, either by listening to music, watching video or playing Flash-enabled games. We can't wait for this baby to be released.
Contour GPS Mountable Video Camera
Athletes who have had the urge to capture their sport up-close-and-personal haven't had the best of options, but that changes with Contour's GPS mountable video camera. With the ability to mount to a piece of equipment, such as a helmet, bike handle or even the front of a vehicle, the Contour GPS is able to stay where it's placed while recording all of the action seen in front of you.
The camera is almost completely hands-free, only requiring you to hit the button to record or change the mode. You can record at 720p, 960p or 1080p at up to 60FPS to the internal storage or to an add-in MicroSD card. With a 32GB card installed, the camera can capture up to 8 hours worth of 1080p/30 video. Still shots can also be captured, at the same frame rates as the video capture.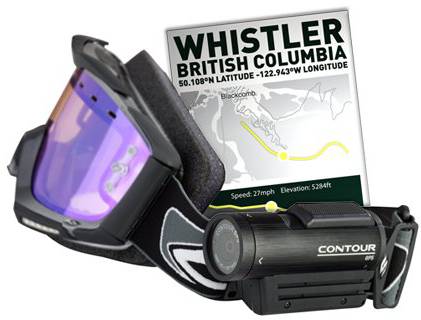 The Contour GPS features a small omni-directional microphone created by a rocket scientist that aims to record all of the important audio around you while minimizing wind noise. When a video is captured, you can make simple edits in the included software, and then share the result with friends and other members of the Contour community.
The Contour GPS is a rare entrant to our list as it's actually available right now, and it can be purchased at the official website for an easy-to-stomach $279.99 USD.
Crucial Ballistix Smart Tracer
Crucial has long offered some of the more interesting RAM options to enthusiasts, but it's not because they're the fastest, or have the biggest heatspreader. Rather, it's because they feature some pretty lights which can be fun to watch, and sometimes mesmerizing.
The Ballistix Tracer series from Crucial has been successful ever since its inception, and we even awarded it a "Best of CES" award two years ago. So what's changed since? Well, instead of offering users a choice between three main colors, the company has combined two colors into a single module, with two different available combinations (red/green and orange/blue), allowing the user to configure them to their liking. This can be done on a per-module basis, enhancing the overall appeal.
It gets better. The included Windows software can read a bunch of data from the modules themselves, and can prove useful to users for a variety of reasons. For example, one option is to view the temperature data for each installed DIMM, which can prove to be a boon for overclockers. You can also configure the colors to react to system activity via different presets, such as EQ, Pulse, Stream and so forth, which spices up the regular scheme of normal blinking.
The software can also deliver SPD information which could prove useful to those who don't know how to check for it otherwise, and for those testing for stability, you can also log all temperatures and other information to a log file to be read later. You can see an example screenshot of the software here. The Ballistix Smart Tracer modules are available now through both Crucial.com and other e-tailers.
GIGABYTE G1, Intel & Lucid GPU Virtualization, Kingston MobiSX Flash Drive
GIGABYTE G1 Assassin & Sniper
Sometimes it feels like we're reaching the upper-limit of what features can be added to our motherboards, but companies like GIGABYTE continually prove that the sky's the limit. Its G1 series of motherboards reaffirm that, as both its feature-set and overall aesthetic appeal is top-rate.
Catered to gamers, the G1 comes in three flavors, two of which we've awarded the "Best of" award. On the surface, the color scheme is simply awesome, featuring a black PCB with black/green components – perfect for the marine. The heatsinks around the CPU socket and PWM area are shaped like a gun barrel and handle, while the faux southbridge has a bullet magazine sitting atop it.
Being that the G1 series is designed for gamers, the boards are able to handle three GPUs without an issue, and in the case of the Assassin, four should be possible. On most motherboards, using three or four GPUs is difficult due to discrete network and audio cards that might be wanted, but GIGABYTE gets around this problem by including a Killer Networks E2100 network chip and Creative X-Fi audio chip right on the motherboard, freeing up all of the PCI slots for gamers.
Intel & Lucid's GPU Virtualization
A couple of weeks ago, Lucid sent out a press release that announced its support for Intel's Sandy Bridge microarchitecture, but it wasn't until CES and a meeting with Intel until the relationship between the two made sense. In essence, Lucid's "GPU virtualization" is meant to allow both the discrete and internal graphics card to work at the same time – meaning you could game on one while encoding on the other.
In the example Intel gave in a private meeting, the company had an H67 machine setup, using an Intel DH67BH motherboard, Intel Core i5-2500K processor and NVIDIA GeForce GTX 480 graphics card, and gave an example of how someone could be gaming on the discrete card while encoding video on the other. As the photo below shows, Unigine's Heaven DirectX 11 benchmark was running on the GeForce GTX 480, while CyberLink's MediaEspresso was encoding video on the Sandy Bridge IGP.
Although the demo ran like a dream, the technology is still in the earliest of states. We were told that we should be seeing some good progress in the months to come, and we expect to get our hands on it to test it in-house in the near-future. It's important to note that this technology is not one that requires a piece of hardware, but rather software. Lucid will likely license the driver to whichever motherboard vendors want it, and will limit its use with the help of EFI hand-shaking.
Kingston MobiSX Wireless Flash Drive
Here's a product that surprised us, because it seems simple in theory, but proves exceptionally useful in the real-world. The MobiSX (Mobility Share-ability Expandability) is an external storage drive using NAND flash that acts as external storage via a wireless (WiFi) connection.
At first, the MobiSX (this is the codename; the final product might be named something else) will be sold as an Apple iPad storage enhancer, as users there seem to be perfect for a product like this. After connecting to the wireless network created by the MobiSX, users can open up the Apple Safari Web browser and type in its IP address. At that point, a menu would be brought up allowing the user to browse all of the content stored on the drive.
Because the iPad doesn't allow for expandable storage, a wireless solution is the only way. What makes the MobiSX so attractive is that the most popular iPad model is 16GB, and for around $100, users could purchase Kingston's device and expand their storage by another 16GB. In use, the MobiSX should last for about 4 hours, and it can be recharged by plugging it into a USB port on a PC or Mac.
In the future, MobiSX will likely see the launch of other models that aren't iPad-specific, and we might also see larger models as well (a 32GB is also planned). Thanks to its price, ease-of-use and ability to add storage to devices that don't offer a USB port, the MobiSX is simply a brilliant product.
LG E90 Monitor, Moovida Media Center, Motorola ATRIX 4G Smartphone
LG E90 LED LCD Monitor
Though announced a bit before CES 2011 even began, LG showed off its gorgeous E90 21.5-inch LED LCD monitor, measuring a mere 7.2mm thick. In addition to its slim form-factor, this CCFL-backed monitor features a resolution of 1920×1080, a response time of 2ms, a contrast ratio of 10,000,000:1, a brightness of 250cd/m2 and includes DVI, D-Sub and HDMI ports for connectivity.
A huge focus of the E90 is power consumption, and LG boasts a decrease in power draw of 40% compared to other technologies. At the same time, LG packs in its "Image Booster" software enabling the enhancement of content that might not look its best, such as video from sites like YouTube. It's also said to improve sports and other faster-paced video.
The E90 is said to be immediately available, although we've been unable to find it in stock anywhere. When it does hit retail, it's likely to be priced at around $300~$350 USD.
Moovida Media Center
It's not too often that open-source projects get floor space at CES, so when we spotted Moovida, we had to investigate. Formally known as Elisa, Moovida is developed by Fluendo, a popular name in the Linux community as the company has been delivering codec and DVD playback solutions there for quite some time. Its flagship product is without question this robust media center, however.
Similar to XBMC, Moovida strives to be the most feature-rich and easy-to-use media center software for either Linux or Windows. Although the move from Elisa to Moovida saw the drop of the "10 foot interface" idea, current versions include two different interface styles, with one being perfect for a large television once things are setup.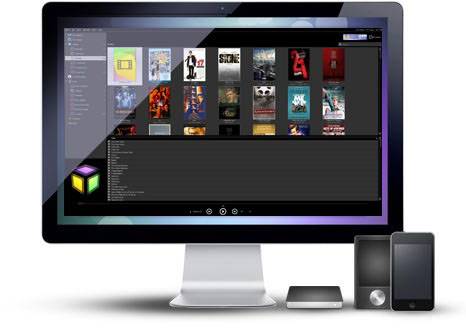 In addition to a full 3D interface, the software boasts support for all media formats, popular or not, has the ability to grab and integrate cover art and is fully designed to work with a remote control.
Moovida comes in two flavors, free and €25.99. The "PRO" version adds the ability to backup your DVD movies to an ISO, the Fluendo DVD player, support for Dolby Digital 5.1 surround sound, support for Linux and also customer support.
Motorola ATRIX 4G Smartphone
Docks were about as popular as tablets during CES 2011, but Motorola without question had the most interesting one on display. What you see with the company's "laptop dock" is essentially a laptop itself, but without the ATRIX phone, it doesn't function. Once the phone is plugged into the back, though, you can use the dock like an ordinary laptop with a special OS.
Once loaded up, you'll be able to navigate the laptop dock's OS like most others, while also retaining full functionality of the ATRIX phone itself. In addition to browsing the Web via the phone's wireless connection, you could watch video content or view pictures, use apps, or even place a call.
At its launch, Motorola will be offering two docks for the ATRIX. One is designed for multimedia use and includes three USB ports and an HDMI port that requires your own keyboard, mouse and display, and the other is the one that looks like a laptop with an 11.6-inch display. The full-fledged dock is meant to be the business traveller's ultimate solution, as they will have constant access to their phone's data whether they're mobile or back at the hotel with the dock.
In addition to the dockability of the ATRIX, the phone includes NVIDIA's dual-core Tegra 2 processor, a fingerprint reader, front and rear cameras, support for up to 48GB of storage space, a qHD display (540×960) and runs on Android 2.2.
Final Thoughts
If not for our still-sore feet, we'd have a hard time believing that CES 2011 is long over. The entire event is still fresh in our minds, and the products discussed in this article are those that are unlikely to leave our minds for quite some time.
As far as we're concerned, this year's CES was one of the most successful ever, in terms of both attendance and products being shown off. CEA, the folks behind CES, predicted a turn-out of around 100,000 attendees, but that number was in fact closer to 140,000. At the same time, we left CES feeling great about what we saw at the event – and even a week later, we're still excited.
With all CES 2011 brought to the table, we can't wait to see what next year brings. We'll just be sure to fit ourselves with more comfortable shoes by then! Ouch.
Discuss this article in our forums!
Have a comment you wish to make on this article? Recommendations? Criticism? Feel free to head over to our related thread and put your words to our virtual paper! There is no requirement to register in order to respond to these threads, but it sure doesn't hurt!
Copyright © 2005-2019 Techgage Networks Inc. - All Rights Reserved.