BitFenix Flo PC Gaming Headset Review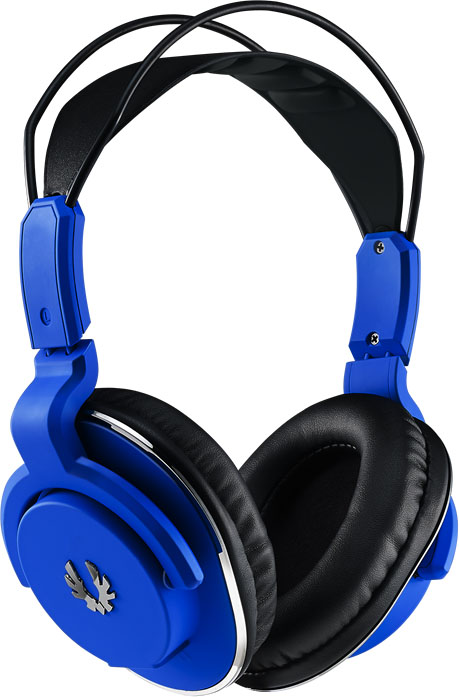 Date: January 28, 2015
Author(s): Tom Roeder

BitFenix has developed an enormous number of chassis models and other PC peripherals, but as far as audio goes, it's produced just a single product. Called Flo, this headset caters to those who don't want to break the bank, but demand an attractive design and satisfying sound quality. Sounds good – or does it?
---
BitFenix Flo PC Gaming Headset Review
Over the past couple of years, BitFenix has evolved itself to become a well-established contender in the PC hardware market, with a penchant for delivering some seriously attractive budget-friendly products. And while not everyone cares that much about budget gear, there's something to be said about companies that deliver a lot for a little.
Where does the company's Flo gaming headset fall? A great bargain, or simply cheap?
We have looked at BitFenix products here at Techgage in the past, and to be honest, the reviews have been a little less than lukewarm.  Everyone has expectations when it comes to their gear. It's what makes designing and manufacturing products like this such a challenge – either satisfy your niche if you have one, or build something for the masses to enjoy, and do so affordably!  That can be quite the difficult line to walk.
What we are looking at today from BitFenix is a gaming headset called the Flo.  On the manufacturer's website, these are dubbed as a "Premium" headset.  Let me spare you: you will not get a premium headset for $40 – what you can get however, is a decent headset for the budget-conscious consumer.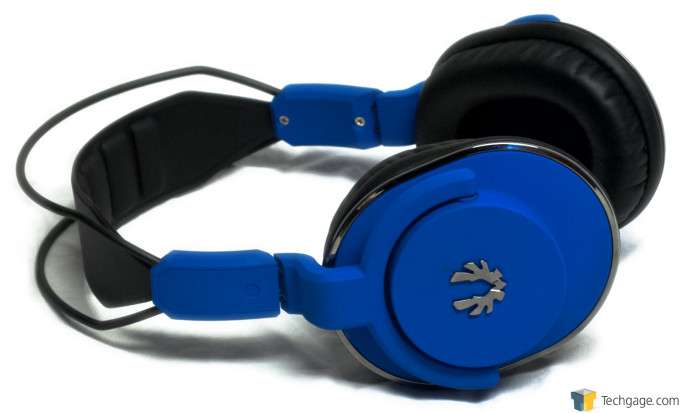 Looking at this headset, the design is fairly basic – clean styling, with chrome trim around the ear cups, a chrome BitFenix logo, and a standard headband.
Flo is available in many colors, including black, white, red, and as shown here, blue.  The blue is somewhat light, and the texture of the surface is pleasing to the touch. I would imagine that they would be easy to clean if they ever got dirty – no highly textured surfaces which will just grab and hold onto dirt.
Ear cups on headsets always seem to look big, rich, and luxurious in pictures. The Flo's are not incredibly luxurious, or made of high-end materials like sheepskin or kangaroo leather. Instead, as we'd expect from a budget model, some faux leather is used here.
The headset comes with a mic boom that is somewhat shapeable, and easily attaches to the left-hand side ear cup, right next to where the audio input cable plugs in.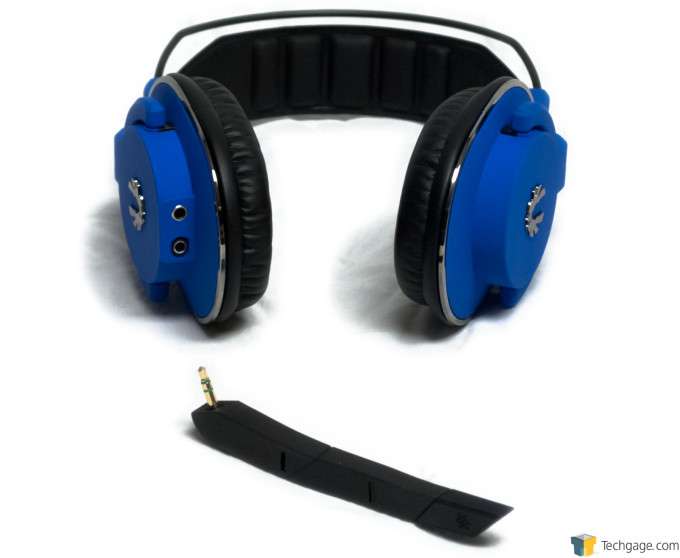 One thing I do like about this headset is that you can simply leave the mic boom off, and just use Flo for listening to music or gaming – simply and easily.
When it comes to wearing this headset, initially I was less than impressed.  I don't know about you, but I have a rather large head (to carry all my advanced brainage), and when I first got my Flo sample, they were a little uncomfortable to wear.  That was about the time that I made an alarming realization: there's no adjustments on this thing, period.
The main headband is attached to the sides with some form of elastic rubber, which allows for some stretching, but that "some" is a rather narrow band if you have a giant melon atop your neck like I do.
Over time, I found that the headset loosened up some, and were able to be worn with some comfort.  Bottom line, though, even for a $40 headset, it's downright strange to not have an adjustable design. These things are not "one size fits all".
I also found that when wearing the headset for an extended period of time, my ears would get quite warm.  This is not something I've experienced with other headsets composed of higher-end materials, but, again, Flo is $40.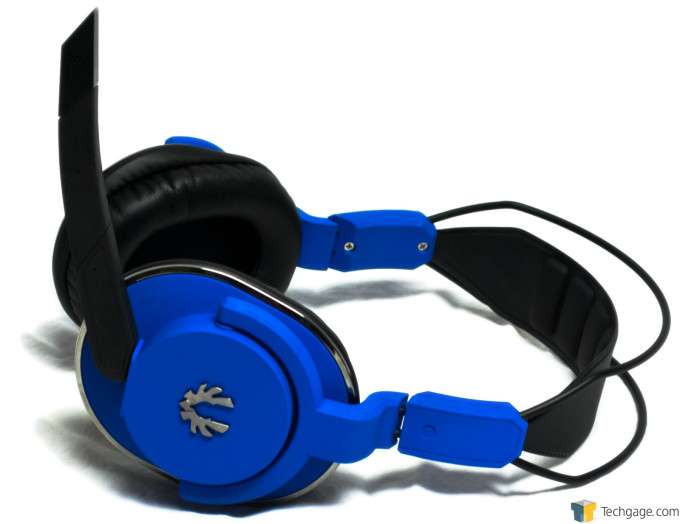 Sound quality – this may be the most subjective area in consumer electronics that one can review.  There are people out there with incredibly demanding expectations of what good sound quality is, and a budget-priced headset simply will not satisfy them, no matter how well they are made. Then there are some that are just grateful to have sound that doesn't break their bank. Personally, I would rank myself to be somewhere in the middle of that spectrum.
I really do enjoy high-end audio devices, but I would have a hard time shelling out $500 for a set of headphones.  Right now for my personal use, I have a pair of Sony Studio Monitors, and they serve me well; sure, I would like to have something better, and I may someday – but right now it just is not in the cards.
Overall, I found that Flo's sound was… quite flat.  Deep lows are very difficult for headphones to reproduce.  Higher-end manufacturers have as of recently done a pretty good job of this, while still keeping a relatively small form factor, but then again they cost more (or a lot more) money.  If you listen to hip-hop, you are going to be disappointed.  If you listen to rock, you may not notice as much – but there is definitely something missing in the low-end – it just depends on how discerning your ears are as to how much it may or may not bother you.
The middle ranges are… okay.  They get the job done; voices are clear and easily heard.  However, this band of the spectrum follows suit with the others – flat.
The highs are rather muddled; again, to be expected from a headset in this price range.  When listening to classical music, there is a lot missing, I have to admit.  I can't even call the highs thin or tinny – I just have to call what highs are there rather flat and bland.
The audio from the mic is rather ordinary, as I expected.  You won't be competing against Hollywood's top voice-over artists with it, naturally, but it does get the job done, and as I mentioned before, I like how it is easily removable.
Entering into this review, I knew that this was a $40 headset, placing it firmly in the realm of a value line, not premium.  Having said that – for $40 there really is a decent value to be had here.  If you are going to a LAN party, and you don't want to have to worry about someone stealing your headset while you are heating up some Hot Pockets or calling your mom to have her pick you up, these would serve that purpose.  Or let's say that you are going on a trip and you don't want to have to worry about breaking your high-end headphones when you have to put them under your seat during takeoff or landing.
Or, you might just be budget-conscious and are not that picky about your audio. If that is the case then these are a fine choice, as they do get the job done. Just don't expect to be wowed.
Pros
Inexpensive, at about $40.
Overall a decent value.
Cons
Non-adjustable.
Flat audio. Those who care a lot about sound will want to splurge more.
Low-end construction material.
Copyright © 2005-2020 Techgage Networks Inc. - All Rights Reserved.