Corsair Carbide Air 240 Chassis Review
Date: August 25, 2014
Author(s): Ryan Perry

Hot on the heels of the Corsair Carbide Air 540 comes its little brother, the Air 240. It boasts the same unique interior layout, but in a smaller footprint, and all without sacrificing flexibility and cooling performance. Read on to see if good things really do come in small packages.
---
Introduction, Exterior & Interior
In the late 1800s, the first hearing aid was handheld and the batteries were large enough to fill a small purse, but today we have digital hearing aids that are nearly invisible. Back in the 70's, Motorola developed the "brick" mobile phone, but today we have phones that fit in the palm of our hand.
These are just two examples, but if we can reduce the size of these modern marvels, why are PCs still such huge, monolithic beasts that take up a ton of room? It looks like Corsair was asking the same question when it announced the Carbide Air 240 earlier this month, which is the small form factor (SFF) version of the Air 540.
Can the Air 240 measure up to its bigger brother? Let's hope not, but in a good way.
The Air 240 is a steel chassis with plastic covers, and a polycarbonate side window. Motherboard support is restricted to Mini-ITX (mITX) and MicroATX (mATX) boards, with room for multiple high-end liquid cooling devices, or the ability to load the chassis with up to 9 fans. There's space for up to six hard drives, two segregated compartments for better thermal performance, and it can also be oriented with the window on the left, right, or facing up. CPU coolers are limited to 120mm in height, while GPUs can measure up to 290mm long.
From right to left, front panel connectivity is made up of two USB3.0 ports, and 3.5mm headphone and microphone ports. The power button, HDD LED, and reset button sit just to the right of the large, filtered grill that takes up the majority of the real estate. Since the Air 240 can be oriented in multiple ways, the Corsair logo is magnetic and can be rotated so that it faces up at all times.
Moving around to what would be the left panel on a traditional chassis, Corsair has gone with a large polycarbonate window that shows off almost the entire interior, and both side panels are held in place by captive thumbscrews that remain attached.
Due to the segregated compartments, the rear panel looks very different with the access cover for the 3.5″ drive bays at the top left and the vertical opening for the power supply below. On the right side is the motherboard I/O opening, room for two 80mm fans next to it, and the four expansion slots at the bottom that sport a screw-less retention clamp.
On the right panel is a large vent covered by a magnetic filter that allows air to circulate around the hard drive and power supply compartment. An optional 120mm fan can be installed at the front of this vent for extra cooling.
The top and bottom panels are identical since the orientation of the case can be changed. Both have some additional venting that carries over from the front panel, and are held in place with standard thumbscrews.
Removing the top panel provides access to the front 2.5″ drive cage and also shows the AF120L 120mm exhaust fan, which can slide front to back to ensure it's placed in the perfect spot. There's also room for another optional fan, but not enough clearance to mount any form of liquid cooling in this location. Since we like some full frontal nudity with our chassis reviews, we've also removed the front panel to see the two intake fans and the front panel connections that are secured to the chassis itself, meaning the panel can be lifted clear away.
With the left panel off, we get a clear view of the main interior section for the motherboard, GPU, and cooling. If liquid cooling is to be used with a mITX board, radiators measuring up to 240mm can be installed on the bottom and at the front, but only at the front when using a longer mATX board. The motherboard tray comes with loads of grommet-lined pass through holes for cable management, and a large cutout around the CPU area.
On the other side of the motherboard tray is where the drives and power supply will be found. At the front is the vertical drive cage for up to three 2.5″ drives, while the cage for up to three 3.5″ or an additional three 2.5″ drives, sits at the rear. The bottom front section can be used to stash cables, while the bottom rear is where the power supply will sit on four foam risers to absorb any vibration.
Included with the Air 240 are the usual motherboard standoffs, screws to secure the board and drives, and some short and long fan screws. There's also a handful of zip ties, and four stick-on rubber feet that can be placed on whichever side will face downward. Having looked at lots of Corsair chassis in the past, we found it odd that there were no screws included to secure the power supply.
Even though our test system uses a mATX motherboard, it was easy to tell that we'd run into some hiccups even before installing any components. Read on and see what we encountered, as well as the results of our temperature tests to see if the name "Air" is truly warranted.
Installation and Testing
Overall the installation of our test system went smoothly because we figured out a game plan beforehand, which is generally a good rule to follow when dealing with a SFF build since they can be quite involved depending on the layout of the chassis. In the end, all of the "supported" components installed cleanly without any alignment or clearance problems, even our long GTX 470 GPU.
The reason why I say "supported" components is that the Thermaltake Jing we usually use for case testing was too tall. After swapping out the cooler for a Noctua NH-C14 using a single fan mounted below the fin array in order to clear the side panel, we had to swap the memory as well due to the tall heat-spreaders on our Corsair Dominator kit. After all of that we were finally ready for testing, but it serves as a reminder of what was said in our editorial about building a SFF system – do your homework before you buy components.
A feature that didn't receive its fair share of praise in the initial external view is the screw less retention clamp that holds expansion cards in place. Normally this is made of plastic and does a sketchy job at keeping cards steady, but this one is all metal and keeps them extremely secure. We were unable to even slightly wiggle the GPU, but there are holes to screw the cards in place for added insurance.
The fit and finish of this case is 100% Corsair, which made for a fast, trouble free build once we sorted out our components. We even did some mock-up testing to ensure there were no problems installing a 240mm radiator at the front, but when it came time to power the included fans, we didn't have enough spare headers on our motherboard. This could be a common problem given the small footprint of the boards that the Air 240 supports, so including a splitter cable would have been handy, but luckily we had one laying around.
Before moving on to the temperature tests, here's a quick shot of the main compartment with our test system installed…
…followed by the messy drive and power supply compartment. It might look like a tornado blew through, but with no fans to worry about, there was nothing stopping us from hastily stashing cables back there thanks to the ton of room provided. Non-modular power supply owners rejoice!
All of our testing is performed in a near steady 20°C ambient environment with readings taken before and after with a standard room thermometer. AIDA64 Extreme Engineer is used for monitoring and recording all system temperatures throughout the testing process.
Windows is allowed to sit idle for 10 minutes after startup to ensure all services are loaded before recording the idle CPU and GPU temperatures. CPU load temperatures are generated by performing a 20 minute run of OCCT LINPACK using 90% of the available memory, while GPU load temperatures are generated by OCCT's built in test, also for 20 minutes.
Stock CPU settings were obtained by setting the AI Tweaker option with the BIOS to Auto and the maximum stable overclock frequency of 4.0GHz was obtained after extensive testing to ensure stability. The final clocks for the GPU are 760MHz on the core and 1000MHz QDR (4000MHz relative) for the memory with the voltage increased to 1.087V using MSI's Afterburner overclocking utility. As with the CPU overclock, testing was done prior to ensure full stability.
| | |
| --- | --- |
| | Techgage Chassis Testing System |
| Processor | Intel Core i5-661 – Dual-Core (3.33GHz) |
| Motherboard | ASUS P7H55D-M EVO mATX – H55-based |
| Memory | 1x4GB DDR3 1600MHz Kingston ValueRAM |
| Graphics | EVGA GeForce GTX 470 |
| Storage | Western Digital 2TB Green |
| Power Supply | Antec TP-750 Blue |
| Chassis | Corsair Carbide Air 240 |
| CPU Cooling | Noctua NH-C14 |
| Et cetera | Windows 7 Ultimate 64-bit |
| | | |
| --- | --- | --- |
| | Idle | Load |
| Processor | 30 | 50 |
| Graphics Card | 38 | 93 |
| Processor (OC) | 34 | 61 |
| Graphics Card (OC) | 40 | Crash |
With 5.25″ drives dying a slow death, more and more chassis are being released without those drive bays. In the case of the Air 240, this appeared to help CPU temperatures since the cooler is directly in the path of the top intake fan. This resulted in a frosty overclocked load temperature of 61 degrees, which is well below the thermal limit of our i5 and even beats out some past testing with all-in-one liquid coolers.
Now before anybody freaks out about the GPU temperatures, let me explain that our card uses the reference cooler, which is nowhere near as capable as some of the custom, third party coolers we see on cards today. This, coupled with the fact that the GPU sits lower to the floor than in a traditional tower-style chassis, resulted in somewhat less airflow, hence the crash. This GPU is extremely picky when it comes to temperatures, which is why we continue to use it in our tests so that we can find chassis that truly have excellent airflow.
Unfortunately there's no room to mount a fan below the GPU when using a mATX motherboard. We were able to place one under our GPU, but there's no way to properly secure it. If additional GPU cooling is truly needed, there's always the ineloquent option of securing the fan with zip ties.
When it comes to system noise, the Air 240 isn't loud, but the constant rush of air isn't quiet either with the included fans running at 100%, which is how we do all of our testing. With the fans set to 50%, the system was almost inaudible, however, this did drive up temperatures, which is expected. If the chassis is packed to the brim with the maximum number of fans, we could see noise levels spiraling out of control, but that's the price that some of us pay to keep our gear cool.
After a few speed bumps and some tinkering, we know what the Air 240 is and what it's capable of, so we'll wrap things up with our personal experience with this specialized chassis.
Final Thoughts
As the basis for a mITX system, you just can't beat the Air 240 with all of the room allotted for multiple 240mm radiators. If you're looking at the Air 240 as a mATX chassis, users should be very happy with the ability to install a single 240mm radiator at the front and lots of room for long GPUs, but keep in mind that there's no option for a floor mounted fan if extra GPU cooling is needed. We're sure this was done to keep the height and width of the Air 240 to an absolute minimum, but it would have been nice to at least have the option.
I'm not 100% sold on the method of accessing the hard drives. The rear external access for the 3.5″ bays looks good, but users will still likely have to remove the side panel to disconnect the power and data cables depending on how much slack there is. For the 2.5″ bays, the top cover needs to come off anyway, so it would have been nice to see another access panel for those as well. This might be a bit too much to ask for, but having hotswap drive bays all around would really make for effortless drive removal without having to open the chassis, but that would most definitely drive up the price.
Personally I don't like the idea of stick-on case feet either. On a chassis with such a high build quality, these just seems like a cheap option. Even though most of us will just set the case in one spot and forget about it, one of the great features of the Air 240 is that it can sit in one of three orientations. If the case feet are removed often enough, eventually the adhesive will wear out, which might have made removable feet a better design choice.
All of this might sound negative, but the above points are just my opinion. Even though the Air 240 is a fantastic chassis, it's my job is to thoroughly try out every item that hits the test bench so potential buyers know exactly what they're getting into before they throw down some cash. I'd like to think that we do this better than any site out there, which is why we may come off as being overly critical at times.
In all honesty, the only true gripe that I have with the Air 240 is that there are no screws included to secure the power supply and no splitter cable to run the included fans. Most power supplies come with screws anyway, but a splitter cable would be a welcome inclusion since mITX and mATX motherboards often lack the space necessary for enough fan headers.
I'll admit that I was a little upset that we missed out on a review sample of the Air 540, but the Air 240 certainly makes up for it. While the Air 240 is still larger than some of the SFF chassis out there, few can handle the type of liquid coolers that it was designed for, or the number of fans that can be installed.
While the Air 240 has yet to hit retailers, one of the most popular online sellers has it listed as available on September 5th for a penny shy of $90 US, which is fantastic value.
Whether you're building a new system (Steam Box anybody?), or just switching over your mITX/mATX rig you get a well built, uniquely designed chassis that has lots of options to create your dream system.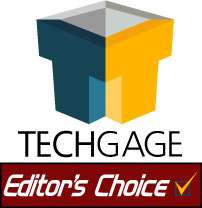 Corsair Carbide Air 240
Copyright © 2005-2020 Techgage Networks Inc. - All Rights Reserved.