Even Bigger Big Navi: AMD Radeon RX 6900 XT Gaming Review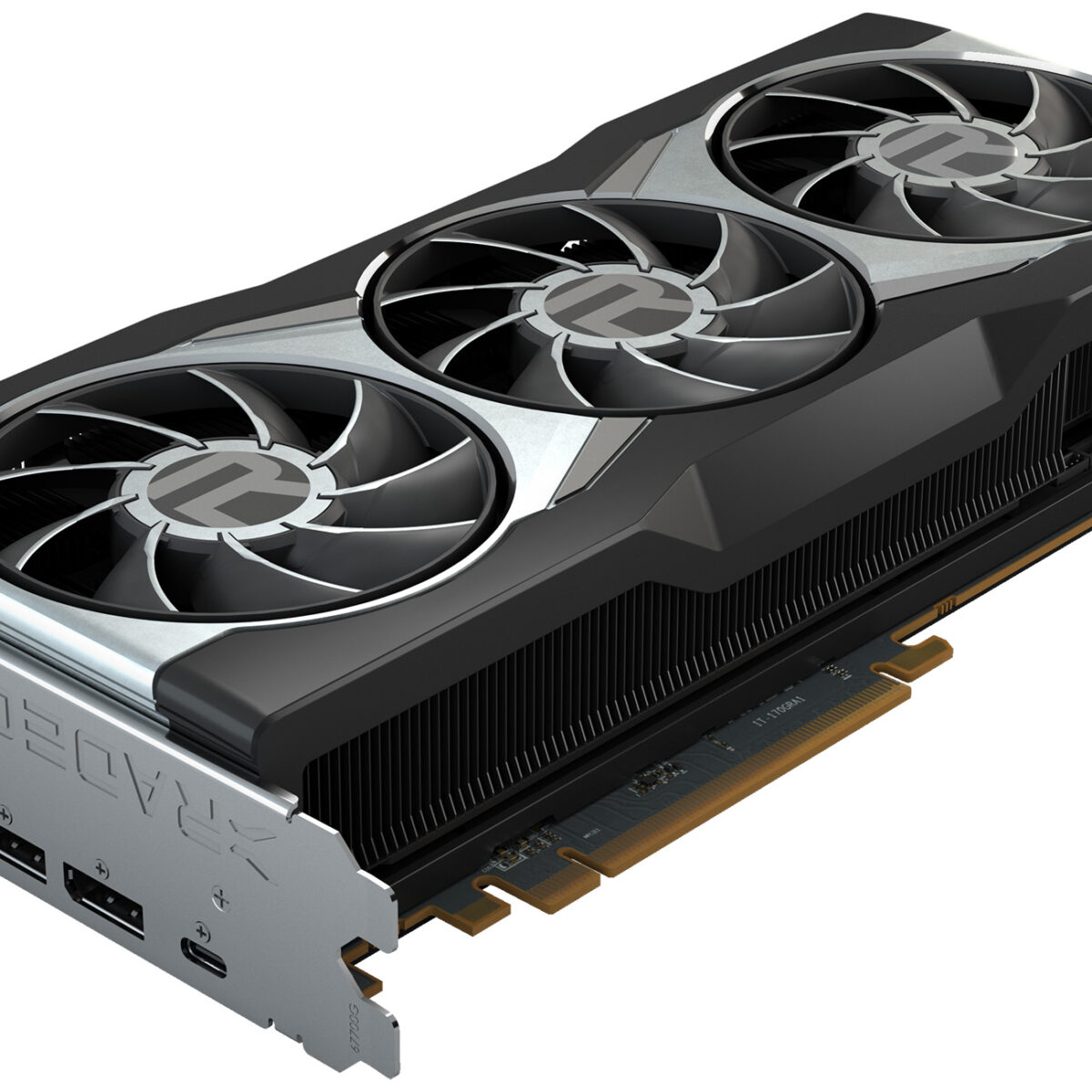 Date: December 18, 2020
Author(s): Rob Williams

AMD's top dog Radeon RX 6900 XT has landed, and we're taking a look at its performance across a variety of 1440p and 4K workloads – with and without DXR. With the 6900 XT, AMD is taking care of gamers who want a premium product and have no qualm splurging on it – so let's see how it fares against the competition.
---
Introduction, Game Testing At 4K & 1440p
The PC hardware landscape in 2020 has been an interesting (and even fun) one to follow. AMD itself has had a lot to do with that, releasing new CPUs and GPUs that perform better than many people were expecting. When NVIDIA released its beastly GeForce RTX 3090, we wondered how AMD could possibly strike back. Yet, in many ways, it did.
In our look at the Radeon RX 6800 and RX 6800 XT last month, we found that both cards were well-priced against the competition – the RX 6800 XT goes toe-to-toe with the RTX 3080 overall, and the RX 6800 offers a notable performance boost over the RTX 3070, warranting its slightly higher price.
And now we come to the biggest of the Radeon big guns: RX 6900 XT. While we were left impressed by the fact that AMD managed to catch up like it did, we were even more impressed that an even bigger GPU was waiting in the wings. It wasn't just the RTX 3080 AMD had in its sights, but NVIDIA's top dog RTX 3090, too.
Both the RTX 3090 and RX 6900 XT share a common trait: they're designed for gamers who demand the fastest GPU, and don't mind splurging for it. If you look at the price tags of these cards compared to the next step down in their respective lineups, they are not going to appear to be of great value – but they're not meant to be. There are other models in these lineups that will deliver a better bang-for-the-buck. RX 6900 XT is squarely targeted at those who want the fastest possible Radeon in their rig.
Whereas NVIDIA bumped the VRAM density with the move from RTX 3080 to RTX 3090, all three of AMD's top RDNA2 GPUs have the same frame buffer: 16GB. The 6900 XT not having 24GB is not a downside, however, because even pushing 16GB in any game is going to be really difficult, and that's not going to immediately change. It's worth noting that despite having so much memory, NVIDIA's RTX 3080 and 3090 deliver greater bandwidth performance (eg: RTX 3080 is 760GB/s, vs. 512GB/s).
The elephant in the room with this launch is that AMD's newest GPU series are not as fast in ray traced games as NVIDIA, and the lack of a DLSS 2.X competitor makes GeForce the only logical choice if RT is on your radar. This is even the case with creative use of the GPUs, since NVIDIA's RT cores can greatly improve rendering workloads.
Luckily for AMD, while ray tracing is great when it's used right, it won't deliver such an overwhelming improvement that its Radeons look lackluster in comparison. We'll talk a bit more about RT on the respective page coming up.
At this point, the 6900 XT doesn't hold many secrets, thanks hugely in part to the fact that AMD announced the card alongside both of the RX 6800s – as NVIDIA did when it launched its Ampere series. Still, here's a quick run-down of AMD's current and recent Radeon lineup:
AMD's Radeon Gaming GPU Lineup
Cores
Base MHz
Peak FP32
Memory
Bandwidth
TDP
Price
RX 6900 XT
5120
2015
23 TFLOPS
16 GB 1
512 GB/s
300W
$999
RX 6800 XT
4608
2015
20.74 TFLOPS
16 GB 1
512 GB/s
300W
$649
RX 6800
3840
1815
16.17 TFLOPS
16 GB 1
512 GB/s
250W
$579
Radeon VII
3840
1400
13.8 TFLOPS
16 GB 2
1 TB/s
300W
$699
RX 5700 XT
2560
1605
9.75 TFLOPS
8 GB 1
448 GB/s
225W
$399
RX 5700
2304
1465
7.95 TFLOPS
8 GB 1
448 GB/s
180W
$349
RX 5600 XT
2304
1375
7.19 TFLOPS
6 GB 1
288 GB/s
150W
$289
RX 5600
2048
1375
6.39 TFLOPS
6 GB 1
288 GB/s
150W
$279
RX 5500 XT
1408
1717
5.2 TFLOPS
8 GB 1
224 GB/s
130W
$199
Notes
Despite its extra performance, the RX 6900 XT is spec'd with the same TDP rating of 300W. Foregoing a blower-style cooler, these new reference designs are much-improved, but we'd still wager that some vendor models could allow for higher clocks, since these cards can get pretty toasty – even before enabling the "Rage" mode that effectively uncaps its power and temperature thresholds. This mode is currently only available on 6800 XT and 6900 XT, although if temperatures are high, the differences between Rage and default could be hard to spot.
Another similarity the RX 6900 XT has to the RX 6800 XT is that it uses the exact same cooler, coming in at about 2.5 PCI slots in height. This makes the card quite a bit thinner than the RTX 3090, although "thin" is not the right word, since it's still a pretty beefy part. Naturally, if you're a tweaking fiend, you'll have lots to fiddle with on a card like the 6900 XT. Chances are good you could decrease power use while still retaining largely the same performance, although that's something we've yet to dive into ourselves.
On that note, this article focuses entirely around gaming on the RX 6900 XT, which is really what the focus should be, given NVIDIA has a bit of a stronghold in the ProViz space due to its RT cores making such a big difference in rendering in many cases. That said, AMD does have some surprises, something our upcoming look at Blender 2.91 will highlight (eg: AMD performs just fine in Eevee, where RT cores have no effect.)
That all said, we will eventually have creator benchmarks for this and the other recent Radeons, but we're still pummeling through benchmarking for other content first, and will get to everything when we can. For now, let's quickly look over the testing methodology, and then get into the results:
A Look At Test Methodology
Since the launch of NVIDIA's Ampere, we've tweaked our tested lineup a bit with each launch it seems, either because a new game came out, or because one we were using proved to be not-so-hot. Dirt 5 was featured in our launch RDNA2 review, but was dropped due to bizarre scaling. In this review, Minecraft had to be dropped out of our DXR testing, as our frame rate was hard-capped, and couldn't be fixed via the many different methods we tried. This issue seems to be Radeon-specific, since we tested the RTX 3090 ahead of this card, and it suffered no such limit.
We originally planned to include Cyberpunk 2077 in this review, but for likely obvious reasons, it hasn't been tested yet. That game proves inefficient even on AMD's own processors, so it's clear there needs to be a lot of optimization to come before the game can be relied-upon for benchmarking. The Witcher III launch went down similarly, with us waiting many months before benchmarking it.
All of the benchmarking in this article was conducted on an AMD Ryzen 9 5950X test rig, with the memory's XMP enabled. All of Radeon testing was completed with Smart Memory Access (SAM) disabled, a feature that will show a bit of a performance improvement in select (not all) games. This is something we'll be taking a deeper look at later, and according to NVIDIA, the feature isn't going to remain exclusive to Team Red forever.
All testing was done with recent GPU drivers, and with an up-to-date platform and Windows OS (20H2). Our operating system is kept clean and optimized to reduce benchmark interference, ensuring accurate results. V-Sync, G-SYNC, and FreeSync are disabled at both the game and driver-level. Finally, the latest AMD chipset driver is installed and uses default settings.
Games Tested & Vendor Neutrality
This article includes six seven regular game titles for testing, along with three four specific to ray tracing, and two more specific to high-performance eSports. To round things out, we also have a bunch of synthetics (sans commentary this time) with the help of 3DMark (including DXR) and Superposition.
Here's the full breakdown of our benchmarks:
Borderlands 3 – AMD partner
Death Stranding
Destiny 2
Dirt 5 – AMD partner
Horizon Zero Dawn
Monster Hunter World
Total War: Three Kingdoms
eSport: Counter-Strike: Global Offensive
eSport: Tom Clancy's Rainbow Six: Siege – NVIDIA partner
DXR: Control
DXR: Fortnite
DXR: Minecraft
DXR: Shadow of the Tomb Raider
Synthetic: UL 3DMark & VRMark
Synthetic: Unigine Superposition
Note: You can download all of the tested setting images at once here (ZIP, 9MB).
Borderlands 3
Since the RX 6800 XT managed to edge out the RTX 3080 in Borderlands 3 last month, we had a suspicion we might see the same thing happen with the RX 6900 XT against the RTX 3090 – and sure enough, we do, at both 1440p and 4K. At 4K, even these beastly GPUs don't go much past 60 FPS at these 'Badass' detail levels.
If we drop the resolution from 4K to 1440p, the frame rates soar to the point where 144Hz could be easily done if the Badass preset is dropped down a notch. Fortunately, even last-gen GPUs – including the RX 5700 XT – can deliver at least 60 FPS average, and not suffer too much with the minimums.
Death Stranding
Death Stranding is an absolutely beautiful game, one that might cause you to just stand still and look around. We can't think of another game that has such a convincing landscape, and yet, the game doesn't take a powerhouse GPU to run at full detail. At 4K, even the 5700 XT manages to come somewhat close to the 60 FPS mark, so anything better is going to be smooth-sailing.
At 1440p, performance is naturally even better, with 144Hz prospects easily met with the top-flight of this GPU collection. While NVIDIA wins the top spot here, we can't help but notice how strong the performance of the 5700 XT is, even in comparison to the last-gen GPUs it went head-to-head with (RTX 2060 and 2060 SUPER).
Destiny 2
Destiny 2 recently received a major game update, introducing new locations and places to explore, but for the sake of consistency, we've stuck to benchmarking on the Moon, since it's proven to be a stable test. Despite the same location being used, as well as the same graphics settings, performance was detrimentally impacted a bit, but it's still not hard to get great FPS results out of good GPU hardware.
At 4K, 60 FPS is easily blown through by every GPU in the lineup aside from the 5700 XT, which still comes close. At 1440p, the top GPUs even blow past 144 FPS. Interestingly, the lows are not as impressive as they are in some other titles, but that's a trait shared across both Radeons and GeForces. We sometimes opt to use 1% low if the 0.1% results are too sporadic, but they're consistently lower than normal here.
Monster Hunter: World
At nearly max detail, Monster Hunter will require a beefy GPU to surpass 60 FPS easily, especially with regards to the minimums. At 1440p, we continue to see huge performance that makes the most sense for those with high-refresh monitors. Oddly, while the last-gen RX 5700 XT performed great in most titles up to this point, the minimums really suffer in this title, which is something we've seen for a while from our MH: World testing.
As for the subject at hand, 6900 XT, it falls short of both the RTX 3080 and 3090 at 4K, but manages to beat out the RTX 3080 at 1440p. At that same 1440p resolution, NVIDIA's top cards manage to deliver better minimums overall, as well.
Horizon Zero Dawn
Horizon Zero Dawn is one of the more attractive games in this lineup, and its timedemo is thorough enough to take three minutes to run. NVIDIA somehow exercises some epic strength at 4K with its RTX 3090 (validated with a retest), but a lesser advantage is seen at 1440p. Ultimately, at either resolution, the 6900 XT will deliver playable performance at max detail – and you can always whittle the detail down if you need smoother gameplay on higher-refresh monitors.
Total War: Three Kingdoms
Three Kingdoms is another game that NVIDIA safely wins with its RTX 3090 and RTX 3080 against their respective direct competitors. Still, even at 4K and high detail, the performance is great on most of the higher-end cards. If you happen to have one of the most powerful cards but are glued to a 60Hz panel, there's still room to increase detail beyond what we tested with.
eSport: Counter-Strike: Global Offensive
It's clear from these results that CS: GO continues to suffer from a CPU bottleneck, although "suffer" might be the wrong way to put it, since even the lowest-end card tested here far exceeds the typical 144Hz threshold most high-refresh gamers would aim for. Most are prepped even for 240Hz. At 4K, we see much-improved scaling, with higher-end cards typically delivering slightly better minimums.
eSport: Tom Clancy's Rainbow Six Siege
Siege is an interesting game, because it's not difficult to hit frame rates well beyond what people have for monitor refresh rates, yet the game still scales just fine. This test gives an example of how RDNA2's Infinity Cache really does seem to be best-tuned for 1440p, whereas NVIDIA's Ampere cards may edge them out at 4K.
Ray Tracing: Fortnite, Control & Tomb Raider
With the launch of AMD's 'Big Navi' graphics cards last month, the DXR landscape suddenly became a lot more interesting. In our testing, we found that AMD's cards performed admirably in most DXR titles, which struck us as impressive. But, NVIDIA has a little trick called "DLSS" that will help keep the scale tilted.
We're testing three of the four DXR titles here that we tested in our RX 6800 series launch article. Because Minecraft kept its FPS hard-locked during our RX 6900 XT testing, we had to drop it for this article. We'll retest in the future and see if the problem goes away, since it's one of the more attractive ray traced titles going.
Fortnite (DXR)
With ray tracing, it's not really a matter of if NVIDIA will perform better, but more about whether or not AMD can perform well enough to give gamers an enjoyable experience. Even without DLSS upscaling involved, NVIDIA outperforms the AMD competition here pretty easily, with DLSS taking things to the next level.
Fortunately for AMD, 1080p gaming is still viable, with even the RX 6800 surpassing a 60 FPS average. It's worth noting that the DXR details can be turned down a little bit, but that conversely means the high-performing NVIDIA cards could instead have the details increased if you're outperforming your monitor's refresh rate.
Control (DXR)
Control is one of the better-looking games out there that supports ray tracing, and on AMD, it proves really punishing – even more so than Fortnite. Still, the RX 6800 hits 60 FPS at 1080p, while the top-end 6900 XT proves to be 14 FPS better. We're already using modest ray tracing settings in this game, so there's not much room for AMD to move to better its FPS at 1440p.
Shadow of the Tomb Raider (DXR)
Shadow of the Tomb Raider is one DXR-equipped title that doesn't exhibit some massive speed-ups on NVIDIA, with DLSS proving less of a benefit here than in most other titles. In our side-by-side comparisons, the shadows on GeForce and Radeon appeared the same to us, and they really do look quite good.
UL 3DMark & Unigine Superposition
3DMark: DX11 & DX12 Performance
3DMark: Ray Tracing & VRS Performance
VRMark: Cyan & Blue Room
Superposition: 1080p & 4K Performance
Power Usage & Final Thoughts
To take a look at AMD's big boy Radeon RX 6900 XT from a power consumption perspective, we're using UL's 3DMark Fire Strike 4K stress test, and have our test PC plugged into a Kill-a-Watt for monitoring the power draw. The PC sits idle for about five minutes after a cold boot, and then the stress-test is kicked-off for ten minutes, which is when the load value is captured.
One of the best examples of AMD's progress with its graphics cards is with the power consumption. For quite a while, Radeons were typically expected to be more power hungry than GeForces, something not helped by the Vega series of cards. Today, though, even the RTX 3080 draws more power than the RX 6900 XT. NVIDIA's big gun RTX 3090 draws 71W more – and this is a workload that takes no advantage of the card's RT or Tensor cores.
We didn't capture temperature data here, but we can say with confidence that NVIDIA's cards will fare better there – as long as we're talking about the "reference" designs. We originally did all of this power testing when monitoring tools wouldn't capture the RDNA2 cards accurately, so we'll save that for the future.
Final Thoughts
AMD's Radeon RX 6900 XT proves more difficult to sum-up than NVIDIA's GeForce RTX 3090, despite that latter card costing so much more. In a way, it's almost easier to understand the price hike on the NVIDIA side, because the RTX 3090 more than doubles memory from the RTX 3080, and has a difficult cooler. The RX 6900 XT, meanwhile, shares the same cooler as the RX 6800 XT, and comes equipped with the same memory density.
Ultimately, 16GB or higher isn't going to benefit many people, either on the gaming or creator side, so AMD not increasing the memory size is really inconsequential. On the NVIDIA side, the 24GB frame buffer on the RTX 3090 isn't going to benefit gaming workloads, or even the vast majority of creator ones. It could impact deep-learning workloads, but that is not the focus of the card. Both the RTX 3090 and RX 6900 XT are targeted squarely at the gamer, and both offer more than enough VRAM.
Reading around the web, it's clear that the biggest gripe the community has with AMD's new Radeons is the lacking ray tracing performance, and it's really unfortunate, since AMD made humongous strides from RDNA to RDNA2. It's not even a matter of NVIDIA having a full generation more to work on it – those RT and Tensor cores can make a huge difference when utilized properly. NVIDIA DLSS is basically required to run Cyberpunk 2077 with ray tracing at decent frame rates, even on top-end hardware.
Overall, it's safe to say that the RX 6900 XT is a Radeon designed for those who want the best that Team Red offers, and don't mind splurging for it, or forgoing advanced ray tracing performance – which doesn't matter to everyone as there are thousands of games out there that don't need ray tracing. More than anything, we're glad to see AMD back in the high-end, and is giving NVIDIA a clear message that it's not going anywhere, and is more than ready to fight.