GIGABYTE X99-Ultra Gaming Motherboard Review

Date: November 24, 2016
Author(s): Rob Williams

Building a powerhouse gaming or workstation PC requires a solid motherboard as a base, and GIGABYTE's X99-Ultra Gaming has proven to be just that. This ~$249 offering is packed to the gills with features, including at the very least a plethora of LEDs that can spice up any build.
---
Introduction, A Tour Of The Hardware
If you have the goal of building the biggest, baddest gaming or workstation PC possible today, it's going to have to be built around Intel's X99 platform. It's the only platform that offers high-performance processors with more than four cores, including the $400 i7-6800K 6-core at the "low-end", and the $1,700 i7-6950X 10-core monster at the top-end.
Intel's X99 platform, as an enthusiast-targeted one, allows users to install up to 128GB of memory, or even 256GB in the case of this motherboard if registered DIMMs are used in non-ECC mode, and the top three Core i7 chips offer 40 PCIe lanes – the i7-6800K is throttled to 28, which is still 12 better over the mainstream-focused i7-6700K.
Make no mistake, Intel's X99 platform is expensive in comparison to its Z170 mainstream platform. It's designed for those who need as much power in a single machine as possible, with as few bottlenecks as possible. Fortunately, while the CPU and all that RAM might take a serious dent out of your wallet, GIGABYTE's feature-packed X99-Ultra Gaming won't – it's priced at a mere $250.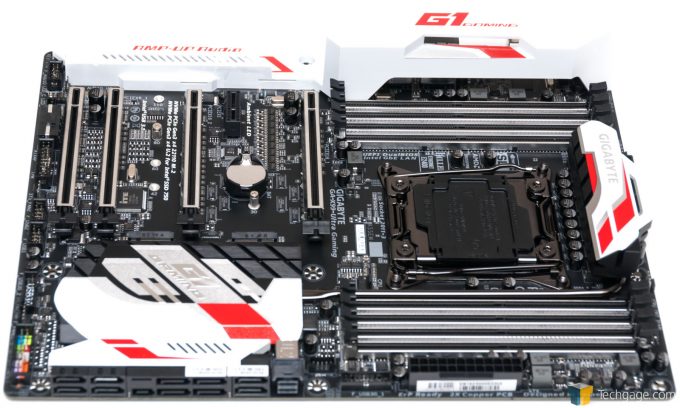 If $250 sounds pricey for a motherboard, just consider the sheer amount of functionality this board packs in. The only thing notable it doesn't include is Thunderbolt support, which in itself could bump the price up at least $30.
GIGABYTE GA-X99-Ultra Gaming
Architecture
Intel X99 (LGA2011-3)
Form-Factor
ATX (12″ x 9.6″)
Memory
Up to 8x16GB DDR4-3600
Multi-GPU
4-way NVIDIA SLI
4-way AMD CrossFire
Expansion
4x PCIe 3.0 x16
1x PCIe 3.0 x1
Storage
10x SATA 6Gbps
1x SATA Express 6Gbps
1x M.2 (PCIe SSD: 2242/2260/2280/22110)
1x U.2
Network
1x Intel Gigabit Ethernet
1x Killer E2400
Wireless
Via M.2 Add-in Card
Audio
Realtek ALC1150
Optical S/PDIF out
USB
Back-panel: 1x 3.1, 1x 3.1 (USB-C), 6x 3.0
Internal: 4x 3.0 & 4x 2.0
Back I/O
2x 1Gbps LAN, 6x USB 3.0, 1x USB-C 3.1, 1x USB 3.1 (Red), 1x Optical S/PDIF, 5x Audio Jacks, PS/2 Keyboard + Mouse
Features
3D OSD, @BIOS, Ambient LED, AutoGreen, Cloud Station, EasyTune, Easy RAID, Fast Boot, On/Off Charge, Platform Power Management, Smart TimeLock, Smart Keyboard, Smart Backup, System Information Viewer, USB Blocker, V-Tuner, Q-Flash, Smart Switch, Xpress Install
A board with this much functionality would have easily cost $400 just a few years ago. It includes a total of 10x SATA 6Gbps ports, 6x USB 3.0 ports at the back, and even two 3.1 ports – one being the USB-C type. For storage purposes, an M.2 slot can be found in between the third and fourth PCIe x16 slots, and a U.2 slot can be found beneath the right DIMM set.
While the X99-Ultra Gaming doesn't include Wi-Fi out-of-the-box, another M.2 slot is located between the first and second PCIe x16 slots for those who want to go that route. This M.2 slot can't be used for storage due to space restrictions (the BIOS battery gets in the way).
For Ethernet purposes, GIGABYTE includes both an Intel and Killer solution. If you want to take advantage of the Killer software to improve the stability of your online gaming, you'll want to use that as your primary. Otherwise, you'll be well-served by either it or the Intel NIC. Because these NICs use different chipsets, they cannot be teamed.
As mentioned before, the one thing this board doesn't include is Thunderbolt 3.0, but that can be added after-the-fact if you really need it (ideally, you'd just buy a motherboard with Thunderbolt built-in).
A Tour Of The Hardware
GIGABYTE's GA-X99-Ultra Gaming motherboard caters to the high-end part of the enthusiast spectrum, but it retains a standard ATX form-factor, which means it can be used in mid-tower chassis – a great thing since not everyone who wants a powerful PC wants it to weigh enough to be back-breaking.
One advantage the X99 platform has over Z170 is that its motherboards support up to 8 DIMMS. You can populate just half of these if needed, but those wanting to go all-in can equip each one of these slots with an 8GB module. GIGABYTE's product page mentions that 16GB registered modules could be used, just without ECC support. For most, 32GB of memory is sure to be enough.
Ideally, you'd want to opt for a memory kit that has four modules, given that X99 includes a quad-channel memory controller, but unless you have a specific reason for mega bandwidth, you'll be fine with a 2-DIMM kit, such as G.SKILL's TridentZ 16GBx2, which retails for about $200. I'm using a DDR4-3200 8GBx4 version of that kit for testing here, although it's run at default speeds for the sake of avoiding an automatic CPU overclock.
Before moving on, the slider above shows the 24-pin power connector located to the right of the board (a good placement), and a USB 3.0 internal header just beside it. It might be a good idea to mention another thing this board doesn't have, which some higher-end ones do: onboard power/reset buttons. For that matter, there's also no BIOS LED readout. If either of those things are needed, one of the higher-end boards can be opted for (but not even all of those support both features, so research will be needed).
One aspect of this motherboard that's almost impossible to not notice is the metal that coats the DIMM and PCIe slots. GIGABYTE calls this "Armor", and on the PCIe side, extra anchor points and a double-locking bracket improves strength significantly – up to 1.7x in a sheering test, and 3.2x in a force-retention test. These kinds of features are hard to appreciate at first, but they're sure nice to have.
As mentioned before, the X99-Ultra Gaming includes two M.2 slots, although only the bottom one can be used for storage (up to 22110 in length). The top one is exclusive to Wi-Fi add-in cards thanks to component blockage preventing a second storage drive from being installed.
On the left side of the board is the "AMP-UP Audio" solution, which is kept looking sharp with a large shroud over it (which lights up when the board is powered on). The audio solution this board features is designed with Realtek's ALC1150 chipset in mind. GIGABYTE doesn't have too much to say about this design except for the fact that it includes high-quality capacitors and can support a sound level up to 115dB. To take advantage of the board's built-in headphone amp, you'll want to connect your cans to the bottom middle audio jack (Line Out; position assumes vertical board positioning).
At the bottom-right hand corner of the board is where the plethora of SATA ports can be found. There are 10x 6Gbps ports in all, although just six of those can be used for RAID purposes. SATA Express support is also included here, and to the absolute right side of this SATA arrangement is the U.2 port.
Included in the box is a manual and driver disc, a total of 6x SATA cables, an I/O shield, a 2- and 3-way SLI connector bridge, 2x Velcro ties (for keeping cables neat), a G Connector (makes connecting the chassis connectors a bit easier), and a cable that lets you plug in additional 8-pin power connectors to increase the amount of power available to the CPU for overclocking's sake. This is a bit of an odd design since most often, boards catering to overclocking will have two 8-pin connectors on-board, but I believe this choice was made for the sake of space, given this is an ATX board, not an eATX one.
With the hardware tour finished, and the components installed (see above), let's take GIGABYTE's latest EFI and software stack for a quick test before getting into the performance results.
A Tour Of The EFI & Software
GIGABYTE has gone through what's felt like a countless number of iterations of its EFI, and with each new generational release, we're not quite sure what to expect. The company used to include what was essentially three different EFI UIs in one, but for its latest X99 generation, the company's decided to focus on just two, although the non-default one takes a little bit of sleuthing to find.
Admittedly, I feel like this EFI is a big step backward compared to the one we looked at last year with one of the company's Z170 motherboards. Last year's EFI was professional; clean and easy-to-use. The EFI on this board, by contrast, is what I'd call unattractive and a little complicated.
Aesthetics are not everything; with an EFI, what matters is functionality. But take a look at the clock in the shot above; it's pixelated, as if it started out as a small image and was forced to scale up. It stands out, despite how simple it is. Beyond that, I couldn't for the life of me find an area in this EFI where I could easily check on full system temperatures; the "PC Health" section shows nothing more than voltages.
In order to see one temperature – for the CPU – you must hit the right Alt key to reveal a slider that shows basic system information, including memory frequency and voltages. Hitting the left Alt key will raise another slider from the bottom, which lets you choose to use Easy Mode or flash the EFI. Using this menu introduces another problem: a mouse is required to access the options. While we all have mice hooked up, what will happen if someone's mouse doesn't work, for whatever reason? An EFI should not require a mouse, plain and simple.
All of that complaining aside, the EFI does serve its purpose, although I'll never understand the lack of full system temperatures. The first thing I do after any new build is check to make sure that temperatures are within reasonable levels – the CPU isn't the only temperature that matters. Why would someone quicker need voltage information over temperatures?
To give this EFI some credit, it does at least include excellent fan control. Again, this requires a mouse, but it's a little more understandable here since you'll need to move markers around. Alternatively, you could use GIGABYTE's Windows software to automatically configure your fans.
Overall, the EFI is far from awful, but I still feel that it's a step backward from where we've come. I hope to see the next-gen EFI with GIGABYTE's Z270 boards go back to last year's aesthetic, but include the Smart Fan functionality that it lacked.
A Tour Of The Software
GIGABYTE's software collection hasn't changed too much this time around, although the company did overhaul its App Center hub:
Since it's probably not obvious in the shot, App Center features a translucent background, and looks quite sharp overall. Like the EFI, though, I have a couple of big beefs with App Center.
GIGABYTE includes a DVD in the box that includes App Center and its collection of apps, but we run into two problems: A) Most people don't have an ODD in a new build, and B) You can't install App Center off of GIGABYTE's website and install all of its apps from inside of it. This design would be like Steam requiring you to go to its website to download a separate installer for each one of your games – it's clunky, and needless, especially since there are so many apps that can be installed here.
Because I didn't feel like downloading 15 individual installers off of GIGABYTE's website, I copied the included DVD over to our test rig and installed it that way. I think motherboard vendors should get in the habit of including read-only 4GB flash drives in the box in lieu of DVDs. I can't believe it hasn't happened yet. Alternatively, letting people install all of the apps inside of App Center would be a huge improvement.
Sheesh, let's throttle the angst back and take a look at some of the apps, starting with EasyTune:
EasyTune is GIGABYTE's all-in-one overclocking solution, and there isn't a single thing I can see that it lacks. For those who want to get their hands dirty, there are a billion knobs and dials to tweak. If that's all over your head, you can simply use the "AutoTuning" feature to try for a good, painless overclock.
In my testing, EasyTune pushed the i7-6950X to 4.3GHz, which it claimed was an 8% overclock. As Cinebench's result increased 8%, I am inclined to believe it. I took over after it found that overclock, but couldn't manage to eke any more performance out of it, leading me to believe that this software happens to be very good at what it does (it's definitely not because I am a horrible overclocker nowadays).
If you don't care about overclocking, one app you should check out anyway is System Information Viewer. It might have a very plain name, but this is where Smart Fan can be found. Upon opening SIV, your system fans will automatically be calibrated, at which point you can further tweak the result on the alternate tabs.
Also shown above is V-Tuner, GIGABYTE's GPU overclocker, and Ambient LED. That latter app is what controls the LED lighting on the motherboard, and despite offering simple settings, it took so long to load for me that I wasn't even sure if it was working. When it did finally load, it behaved just as I'd expect it to. If you don't care about having the LEDs be a static color, you can choose to automatically alternate them on a set time interval.
As simple as that app looks, it powers one of the coolest features of the X99-Ultra Gaming. No matter the color scheme of your PC, you can easily match it with this software. RGB might be the biggest computing fad going right now, but it's one I can get behind.
With that all covered, let's jump into performance and conclusions.
Performance & Final Thoughts
Unlike most of our other motherboard reviews, this one isn't going to compare the X99-Ultra Gaming to a similar motherboard from GIGABYTE's own lineup, or even a competitor's. That's simply because this is likely to be our only X99 (v2) look, as what's sure to have more interest going forward are boards updated for Intel's Kaby Lake lineup (eg: Z270).
That said, without a comparison to a similar motherboard, I've opted to compare GIGABYTE's X99-Ultra Gaming when equipped with a 10-core Core i7-6950X against ASUS' first-gen X99-DELUXE, equipped with the 8-core i7-5960X.
Given this odd route we're taking, this testing is clearly not apples-to-apples; it's more of a way to show the differences between these two high-end platforms, with the ultimate goal being that we can see GIGABYTE's board hold up, and deliver the results we'd expect.
Test Systems
Processor
Intel Core i7-5960X – Eight-Core, 3.00GHz (3.5GHz Turbo)
Intel Core i7-6950X – Ten-Core, 3.00GHz (3.5GHz Turbo)
Motherboard
ASUS X99-DELUXE (i7-5960X; BIOS: 3101)
GIGABYTE X99-Ultra Gaming (i7-6950X; BIOS: F5)
Memory
4GB x 8 Kingston HyperX Fury @ DDR4-2133 15-15-15-36
8GB x 4 G.SKILL Trident Z @ DDR4-2133 15-15-15-36
Graphics
NVIDIA GeForce GTX 1060 (GeForce 373.06 Driver)
Audio
Onboard
Storage
Kingston HyperX 3K 480GB SSD
Power Supply
Corsair AX1200
Chassis
Corsair Obsidian 800D Full-Tower
Cooling
Corsair H100i v2 (i7-6950X)
Thermaltake WATER3.0 Extreme (i7-5960X)
Et cetera
Windows 10 Pro 64-bit
One way vendors could improve their performance positioning is by giving their BCLK a small, seemingly insignificant boost. No such thing is done across these two boards. The memory is even run at the exact same speeds, automatically.
| | | | |
| --- | --- | --- | --- |
| | BCLK Values | Memory Speed | Memory Timings |
| ASUS X99-DELUXE | 99.94 MHz | DDR4-2133 | 15-15-15-36 |
| GIGABYTE X99-Ultra Gaming | 99.98 MHz | DDR4-2133 | 15-15-15-36 |
With that validated, let's get into some test results.
General System Performance
To take a look at the "overall" performance of our PC configuration, we rely on dual Futuremark suites: PCMark 8 and 3DMark (2013), as well as dual SPEC suites, SPECwpc and SPECviewperf, and also Unigine's Heaven.
SPECwpc 2.0
Media
Financial
Development
Energy
Sciences
General
ASUS X99-DELUXE 1
2.81
2.05
2.11
3.19
2.74
0.95
GIGABYTE X99-Ultra Gaming 2
3.45
2.91
2.34
3.82
3.19
0.92
SPECviewperf 12
CATIA
Creo
Energy
Maya
Medical
Showcase
SNX
SW
ASUS X99-DELUXE 1
51.40
33.84
6.14
102.35
31.81
60.13
5.91
45.06
GIGABYTE X99-Ultra Gaming 2
51.43
34.19
6.14
102.34
31.65
56.82
5.94
45.33
SPECapc 3ds Max 2015
CPU
GPU
Large Model
ASUS X99-DELUXE 1
5.68
4.36
4.32
GIGABYTE X99-Ultra Gaming 2
6.41
4.50
4.47
PCMark 8 Suite Scores
Home
Work
Creative
ASUS X99-DELUXE 1
5105
5515
7837
GIGABYTE X99-Ultra Gaming 2
5173
5619
7692
3DMark (2013)
3DMark
Graphics
Physics
ASUS X99-DELUXE 1
11387
13128
15912
GIGABYTE X99-Ultra Gaming 2
11617
13039
20523
Unigine Heaven 4.0
1920×1080
2560×1440
ASUS X99-DELUXE 1
100 FPS
56 FPS
GIGABYTE X99-Ultra Gaming 2
99 FPS
57 FPS
Considering the fact that the i7-6950X offers 25% more cores over the i7-5960X, we can use that as a performance ballpark. That's a safe bet, although in some cases, it doesn't quite live up, whereas in other cases, it exceeds what we'd expect. In SPECwpc's Financial test, for example, the 10-core proves 40% faster. In most others, though, the average gain is around 20%.
There's a slight improvement in 3DMark to be seen, although it's likely largely to do with the multi-core capable physics test. In Unigine, both chips are identical in performance.
Rendering & Image Manipulation
Writing files to disk or reading a website doesn't do much to exercise our CPU, so for that, we turn to a few common scenarios – image editing, video rendering, music conversion, and 3D rendering.
Adobe Lightroom CC (2015.7)
Result
ASUS X99-DELUXE 1
234 s
GIGABYTE X99-Ultra Gaming 2
214 s
Adobe Premiere Pro CC
4K Encode
Music Video
PPBM9
ASUS X99-DELUXE 1
99 s
123 s
77 s
GIGABYTE X99-Ultra Gaming 2
100 s
103 s
68 s
Autodesk 3ds Max 2017
Naomi Render
iray Render
ASUS X99-DELUXE 1
731 s
1395 s
GIGABYTE X99-Ultra Gaming 2
619 s
1021 s
Cinebench R15
OpenGL
CPU
ASUS X99-DELUXE 1
156.35 FPS
1328 cb
GIGABYTE X99-Ultra Gaming 2
161.58 FPS
1791 cb
dBpoweramp R15
FLAC to MP3
ASUS X99-DELUXE 1
137 s
GIGABYTE X99-Ultra Gaming 2
111 s
HandBrake 0.10.5.0
H.265 Encode
H.264 Encode
ASUS X99-DELUXE 1
532 s
90 s
GIGABYTE X99-Ultra Gaming 2
414 s
74 s
POV-Ray
Single-Thread
Multi-Thread
ASUS X99-DELUXE 1
328.53
2694.18
GIGABYTE X99-Ultra Gaming 2
348.85
3563.82
GIGABYTE's X99-Ultra Gaming holds up well when containing the beast that is the 10-core i7-6950X. The differences between the 8- and 10-core are not enormous – especially not to warrant a $600 premium over the 8-core, but when you need to have the best, you can expect to see solid gains across most workloads.
Sub-system Performance
For memory and CPU testing, we utilize SiSoftware's Sandra 2016 SP3.
Sandra 2016 SP3 (Memory)
Bandwidth
Latency
ASUS X99-DELUXE 1
47.91 GB/s
30.2 ns
GIGABYTE X99-Ultra Gaming 2
44.91 GB/s
29.8 ns
Sandra 2016 SP3 (Arithmetic)
Dhrystone (Integer AVX2)
Whetstone (Single Float)
ASUS X99-DELUXE 1
206 GIPS
175 GFLOPS
GIGABYTE X99-Ultra Gaming 2
267 GIPS
240 GFLOPS
Sandra 2016 SP3 (Multi-Media)
Integer
Single-float
ASUS X99-DELUXE 1
696 MPix/s
650 MPix/s
GIGABYTE X99-Ultra Gaming 2
793 MPix/s
804 MPix/s
Interestingly, the memory bandwidth result saw a decline on the i7-6950X, although it might possibly have something to do with the fact that 8 DIMMs were used instead of 4. Nonetheless, this memory bandwidth is huge, so it's incredibly unlikely that anyone would notice the difference in the real-world, outside of server workloads.
In the arithmetic tests, the i7-6950X performed better than an increase of 25%, thanks to architectural enhancements. Smaller gains were seen in the multi-media tests, though.
Final Thoughts
There's not too much to dislike about GIGABYTE's X99-Ultra Gaming, and in fact, I'm having a hard time coming up with a major complaint. It's not hard to find things to like, though, and with what's provided, the board's suggested price of about ~$250 is almost impressive – this thing is packed.
At the forefront, the X99-Ultra Gaming doesn't hold anything back with regards to the functionality. It includes 10x 6Gbps SATA ports, SATA Express, M.2 for storage and Wi-Fi, as well as U.2. It also includes 6x USB 3.0 ports at the back, as well as 3.1 Type-A and Type-C ports, with further expansion provided through internal connectors.
A note on Thunderbolt: support will have to be added with an add-in card, and as it happens, GIGABYTE makes one. However, I couldn't find that card in stock anywhere but one website that was selling it for nearly $70. My recommendation: if you require a Thunderbolt port, look at motherboards that are certified for Thunderbolt 3.0 out-of-the-box. If Thunderbolt isn't needed, the USB 3.1 Type-A and Type-C ports should suffice, offering up to 10Gbps of bandwidth each. That's a lot of breathing room.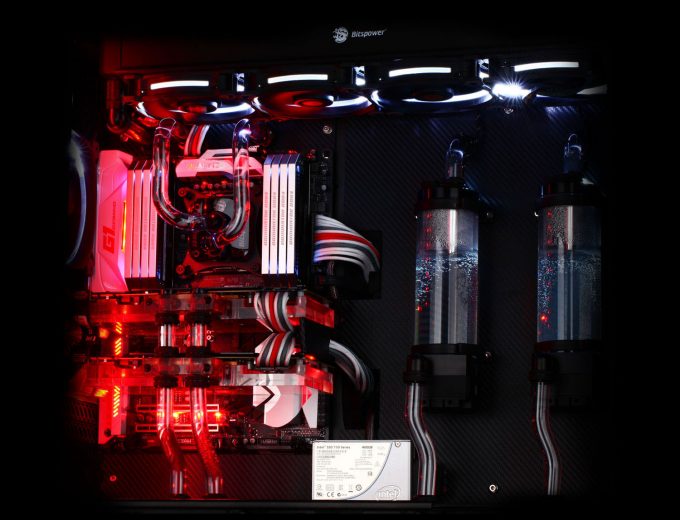 Beyond things like connectivity, GIGABYTE's X99-Ultra Gaming includes a solid EFI (though I think some improvements would be nice – a mouse should never be needed!) and software stack, and packs the board to the gills with bling. The biggest part of that is with the customizable LEDs: changing their color to better match the rest of your build is only a couple of mouse clicks away.
Other nice features include the Killer E2400 networking chip, along with its related software, "Armor" for the memory DIMM and PCIe slots, a headphone amplifier, dual "Hybrid Fan Headers" (able to control pump and fan separate), and what I'd consider a great board design. The only thing I'd personally complain about lacking is the BIOS LED readout, which is useful for debugging (sometimes, anyway).
Overall, I am left extremely impressed with GIGABYTE's X99-Ultra Gaming, and given its price point and all of it offers, I can easily recommend it to anyone looking to build a new X99-based build.
Pros
Lots of SATA and USB, includes USB 3.1 Type-A and Type-C.
Includes M.2 for storage and Wi-Fi, as well as U.2.
Onboard customizable LEDs are a great touch.
Includes dual LAN solutions: Intel and Killer.
EFI and software stack are well-designed and useful.
Great board layout / design.
Well-priced.
Cons
No LED BIOS code readout.
No onboard power/reset buttons.
EFI leaves a bit to be desired. PC Health screen doesn't show temperatures.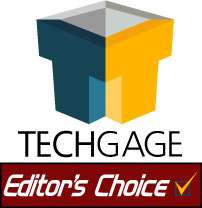 GIGABYTE X99-Ultra Gaming Motherboard
Copyright © 2005-2019 Techgage Networks Inc. - All Rights Reserved.