How Low Should You Go? ASUS Radeon R7 250X Graphics Card Review

Date: September 10, 2014
Author(s): Rob Williams

After we were done benchmarking AMD's $110 Radeon R7 260 last winter, we were impressed enough to call it a "console killer" (thanks in part to the 'next-gen' consoles having been released not soon before). Will we be able to say the same thing about the R7 250X, a model a mere one-step down? That's what we're going to find out.
---
Introduction
With NVIDIA expected to launch some high-end graphics cards in the weeks ahead, I figured that there's no better time than right now to tackle something a bit more modest. Alright – a lot more modest. I'm talking about the AMD's Radeon R7 250X.
In truth, this is a card I've wanted to take a look at since its announcement earlier this year, simply because it's an HD 7770 GHz Edition in a different skin. Back when that card was released, in early 2012, it was well-received overall – it offered some great performance for its price-point.
Where the excitement in the R7 250X might die down a little bit is with the realization that this current $90 offering was a $130 offering two-and-a-half years ago. That being the case, it might seem a little odd to tackle it now, but the fact is, the R7 250X is a current sub-$100 offering, and that's intriguing to me. What we're here to find out is if this "classic" Cape Verde XT can give us sufficient framerates at 1080p.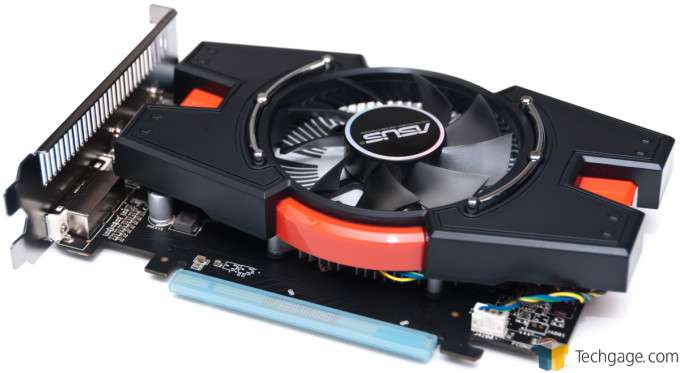 Last December, after we all had a hearty laugh about the performance of the "next-gen" consoles, I had taken a look at the card slotted right above this one, the Radeon R7 260. For its $110 price, I found it to be pretty outstanding. While we obviously had to rid some luxury graphical features like anti-aliasing and ambient occlusion in most games, I found that it had performed well enough to deserve the branding "console killer".
It's time, then, to find out if that card's smaller sibling can at least come close to the performance we saw at that time.
| | | | | | | |
| --- | --- | --- | --- | --- | --- | --- |
| AMD Radeon Series | Cores | Core MHz | Memory | Mem MHz | Mem Bus | TDP |
| Radeon R9 295X2 | 5632 | 1018 | 8192MB | 5000 | 512-bit | 500W |
| Radeon R9 290X | 2816 | 1000 | 4096MB | 5000 | 512-bit | 250W |
| Radeon R9 290 | 2560 | 947 | 4096MB | 5000 | 512-bit | 250W |
| Radeon R9 280X | 2048 | <1000 | 3072MB | 6000 | 384-bit | 250W |
| Radeon R9 285 | 1792 | <918 | 2048MB | 5500 | 256-bit | 190W |
| Radeon R9 280 | 1792 | <933 | 3072MB | 5000 | 384-bit | 200W |
| Radeon R9 270X | 1280 | <1050 | 2048MB | 5600 | 256-bit | 180W |
| Radeon R9 270 | 1280 | <925 | 2048MB | 5600 | 256-bit | 150W |
| Radeon R9 265 | 1024 | <925 | 2048MB | 5600 | 256-bit | 150W |
| Radeon R7 260X | 896 | <1100 | 2048MB | 6500 | 128-bit | 115W |
| Radeon R7 260 | 768 | <1000 | 1024MB | 6000 | 128-bit | 95W |
| Radeon R7 250X | 640 | <1000 | 1024MB | 4500 | 128-bit | 95W |
| Radeon R7 250 | 384 | <1050 | 1024MB | 4600 | 128-bit | 65W |
At quick glance, the R7 250X looks like a small step down from the R7 260, with 83% of the cores, the same amount of memory, and the exact same clock speed of 1GHz. But, it's easy to overlook what really matters here: The memory speed. While the R7 260 is clocked at a beefy 6000MHz, the R7 250X falls down the ladder a few pegs to sit at 4500MHz. That's a limitation that will without question rear its ugly head in our benchmarks, as memory speed is extremely important with low-end cards (and IGPs, for that matter).
As seen at the top of the page, it's an ASUS iteration of the R7 250X I'm looking at here. It doesn't have a special brand like the bigger DirectCU cards do, but it still does have an attractive cooler – something we never used to see on sub-$100 options. While video ports may vary from model to model, this one includes three at the back: DVI, DisplayPort, and HDMI.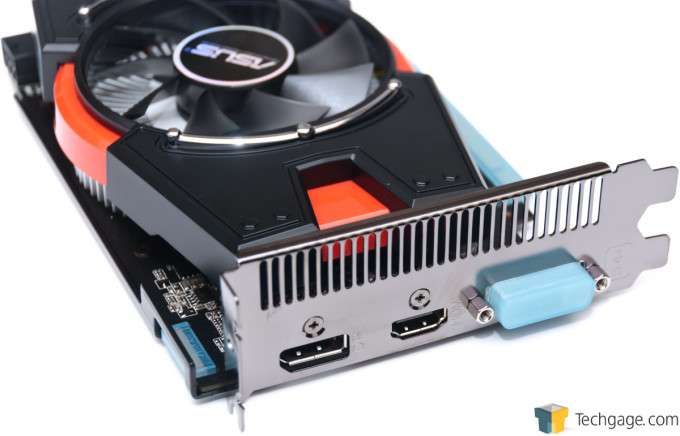 Turning the card around a bit, we can see that this card is CrossFire-capable, and also requires a 6-pin PCIe power connector. With its modest specs, the R7 250X carries a TDP of 95W. The only card in AMD's current lineup that uses less power (excluding mobiles) is the R7 250, at 65W. That card dramatically degrades the core count, and doesn't cost much less (if anything less) than the X version, so I'd recommend ignoring it completely.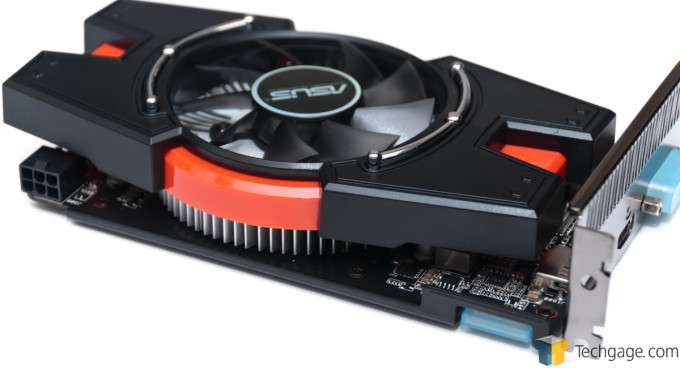 On the topic of pricing, this ASUS R7 250X currently sells for $118, which isn't the sub-$100 price-point I mentioned above. However, this model isn't pre-overclocked, and when AMD first announced the 250X, it announced a $99 price tag along with it. Why ASUS' card costs so much more, I'm not sure. Nonetheless, without a mail-in rebate, you can easily score an R7 250X for $95, and with a mail-in rebate, you can whittle the price down to $75 in some cases.
After a quick look at our test system and methodologies, we'll get right into performance testing.
Test System & Methodology
At Techgage, we strive to make sure our results are as accurate as possible. Our testing is rigorous and time-consuming, but we feel the effort is worth it. In an attempt to leave no question unanswered, this page contains not only our test-bed specifications, but also a detailed look at how we conduct our testing.
Test Machine
The below table lists our testing machine's hardware, which remains unchanged throughout all GPU testing, minus the GPU. Each card used for comparison is also listed here, along with the driver version used.
Graphics Card Test System
Processors
Intel Core i7-4960X – Six-Core @ 4.50GHz
Motherboard
ASUS P9X79-E WS
Memory
Kingston HyperX Beast 32GB (4x8GB) – DDR3-2133 11-12-11
Graphics
AMD Radeon R7 250X 1GB (ASUS) – Catalyst 14.4
AMD Radeon R7 260 1GB (Reference) – Catalyst 13.12
AMD Radeon R7 260X 2GB (Reference) – Catalyst 13.12
NVIDIA GeForce GTX 750 Ti 2GB (Reference)– GeForce 334.89
Audio
Onboard
Storage
Kingston HyperX 240GB SSD
Power Supply
Cooler Master Silent Pro Hybrid 1300W
Chassis
Cooler Master Storm Trooper Full-Tower
Cooling
Thermaltake WATER3.0 Extreme Liquid Cooler
Displays
ASUS PB278Q 27″ 2560×1440
Dell P2210H 22″ 1920×1080 x 3
Et cetera
Windows 7 Professional 64-bit
Notes About Our High-end System
The goal of our performance content is to show you as accurately as possible how one product compares to another – after all, you're coming to us for advice, so we want to make sure we're giving you the best possible information. Typically, one major step we take in ensuring that our performance results are accurate is to make sure that our test systems are void of all possible bottlenecks, so for that, high-end components must be used.
In the case of our graphics card test system, the processor chosen has six cores and is overclocked far beyond reference clocks. Most games nowadays are not heavily CPU-bound, but by using such a chip, we feel that we completely rule it out as a potential bottleneck. The same can be said for the use of an SSD (as opposed to latency-ridden mechanical storage), and even our memory, which is clocked at the comfortable speed of DDR3-2133.
Why this matters to you: Our test PC is high-end, and it's very likely that you'd encounter a bottleneck quicker than us. Our goals are to rid all possible bottlenecks, whereas yours is to build the PC you need. In our case, we need to go overboard to attain as accurate a representation of a graphic card's performance as possible.
If your PC has at least a modern (~2-years-old) quad-core processor or better, and at least 8GB of fast memory (DDR3-1866+), the chances of you running into a bottleneck with today's hottest game are admittedly low. If you're using lower-end gear, you can absolutely expect that the rest of your system could be a bottleneck. It should be noted, though, that if you're seeking out a lower-end graphics card, the importance of a bottleneck would of course be lessened.
Unfortunately, we're not able to test a single card on multiple PC configurations; each single card we test takes at least 3 hours to test, with another 2 hours added on for each additional resolution, and at least another 1~2 hours for our Best Playable results (for up to 11 hours of mostly hands-on testing for a high-end model).
Please bear all of this in mind. If you're unsure if your PC could prove to be a bottleneck, our comments section exists for such questions.
When preparing our test-beds for any type of performance testing, we follow these guidelines:
General Guidelines
No power-saving options are enabled in the motherboard's BIOS.
No virus scanner or firewall is installed.
The OS is kept clean; no scrap files are left in between runs.
Machine has proper airflow and the room temperature is 80°F (27°C) or less.
To aid with the goal of keeping accurate and repeatable results, we alter certain services in Windows 7 from starting up at boot. This is due to the fact that these services have the tendency to start up in the background without notice, potentially causing inaccurate test results. For example, disabling "Windows Search" turns off the OS' indexing which can at times utilize the hard drive and memory more than we'd like.
The services we disable are:
Windows Defender
Windows Firewall
Windows Search
Windows Update
For further fine-tuning, we also use Windows' "Classic" desktop theme, which gets rid of the transparency that can sometimes utilize a GPU in the background.
Vendor Favortism
Sometimes, either AMD or NVIDIA will work with a game studio to help their development process along. As history has proven, this often results in a game that is tuned better for one vendor over the other, although sometimes the tides can change over time, resulting in the competing vendor offering the better experience.
One of our goals is to provide as neutral a benchmarking suite as possible, so while it's impossible to avoid games sponsored by either of these companies, we can at least make an effort to achieve a blended list. As it stands, our current game list and their partners are:
(AMD) – Battlefield 4
(AMD) – Crysis 3
(AMD) – Sleeping Dogs
(NVIDIA) – Assassin's Creed IV: Black Flag
(NVIDIA) – Metro: Last Light
(NVIDIA) – Splinter Cell Blacklist
(Neutral) – GRID 2
(Neutral) – Total War: SHOGUN 2
With that, let's move on to a quick look at the game settings we use in our testing:
Assassin's Creed IV: Black Flag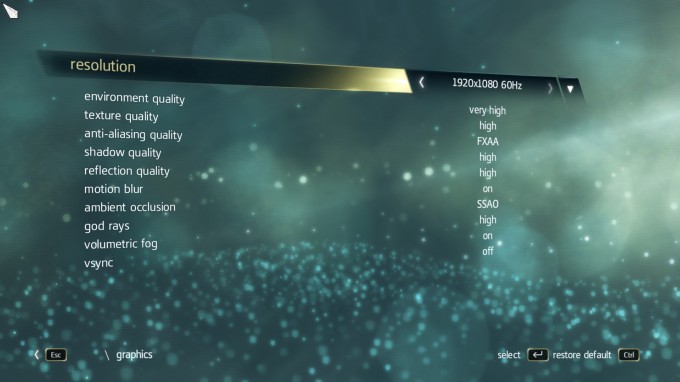 Battlefield 4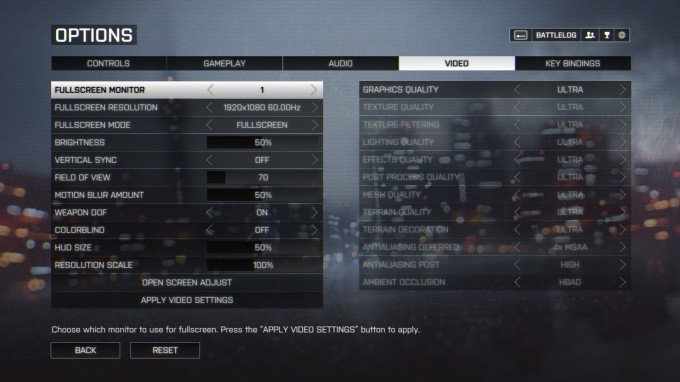 Note: The "High" preset is used for multi-monitor configurations.
Crysis 3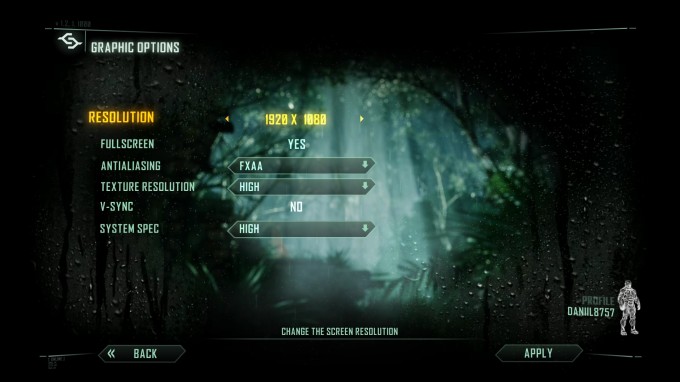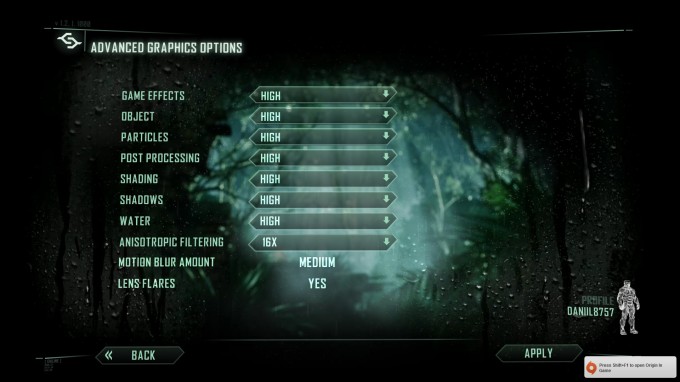 Note: The "Medium" preset is used for multi-monitor configurations.
GRID 2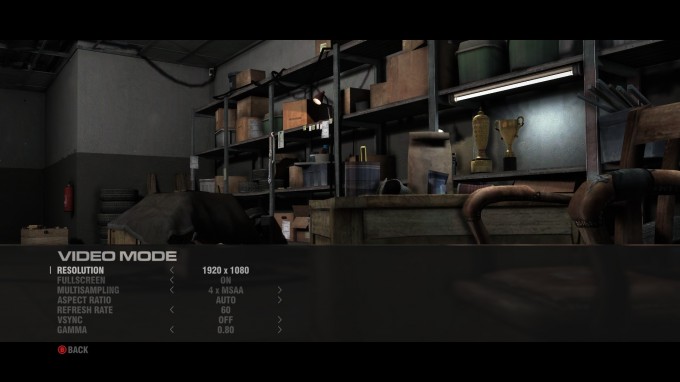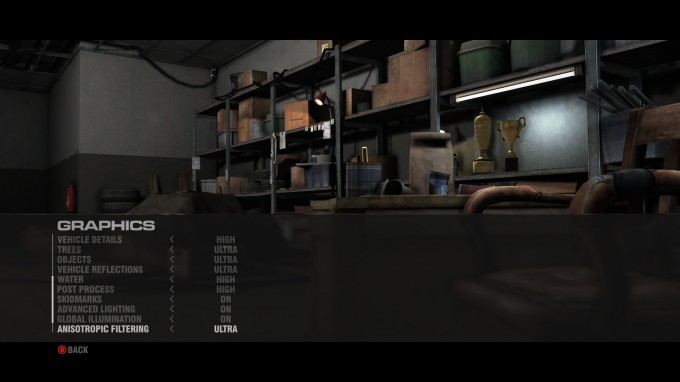 Metro Last Light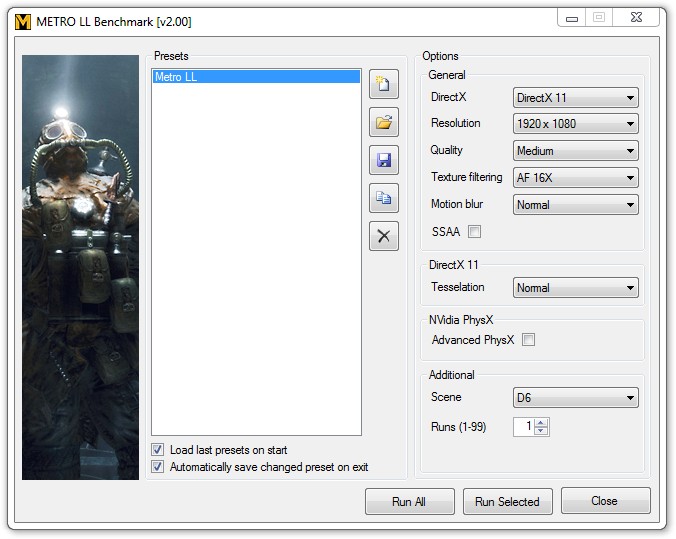 Sleeping Dogs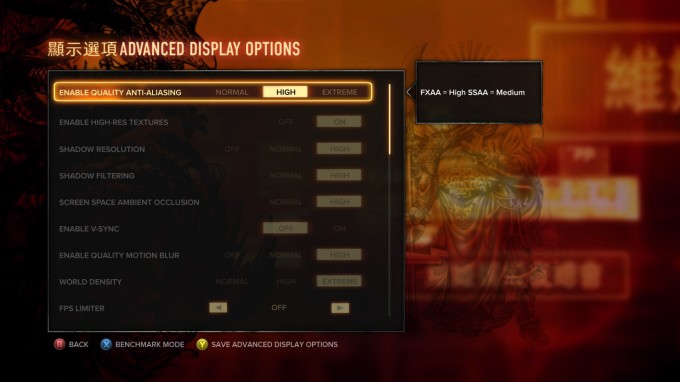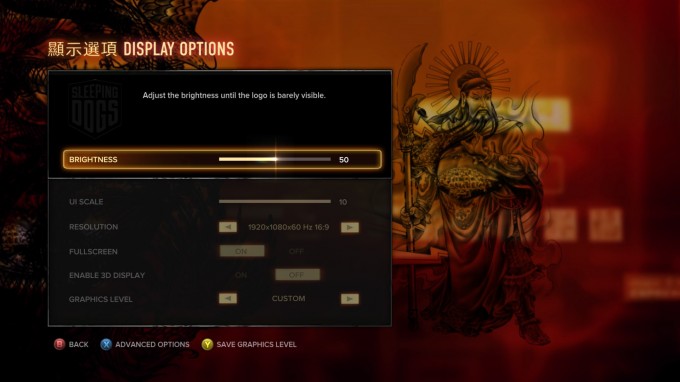 Splinter Cell Blacklist
Total War: SHOGUN 2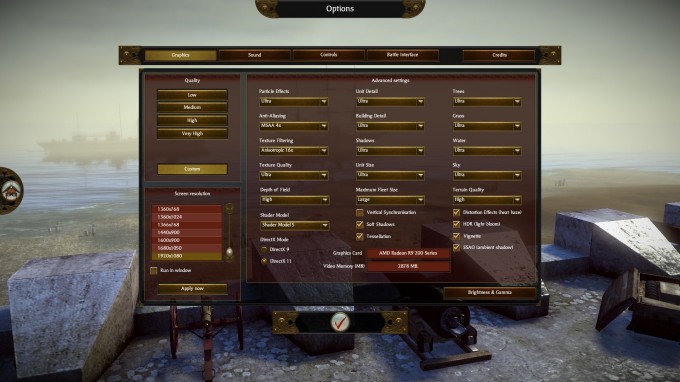 Unigine Heaven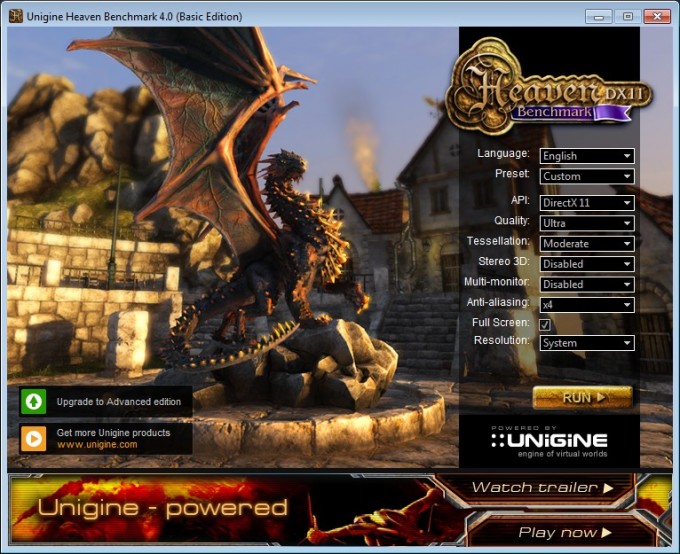 Game Tests: Assassin's Creed IV: Black Flag, Battlefield 4
Given the sheer number of titles in the Assassin's Creed series, it's a little hard to believe that the first game came out a mere six years ago. You could definitely say that Ubisoft hit the ball out of the park with this one. To date, we've never considered an AC game for benchmarking, but given the number of graphical goodies featured in the PC version of Black Flag, that trend now ends.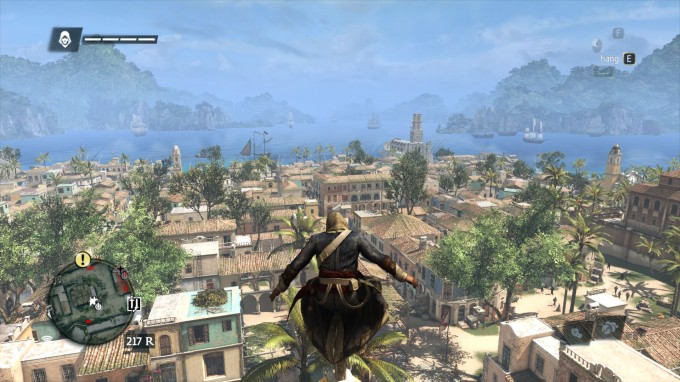 Manual Run-through: The saved game starts us not far from the beginning of the game under a small church which can be climbed to synchronize with the environment. To kick things off, I scale this church and rotate the camera around once, making sure to take in the beautiful landscape; then, I climb back down and run all the way to the water (the top of this small church and the water can be seen in the above screenshot).
Note: For some reason, Ubisoft decided to cap the framerate to 60 FPS in Black Flag even if Vsync is turned off. For most games, this would ruin the chance of it appearing in our benchmarking, but because the game is graphically intensive, I've chosen to stick with it, as at higher resolutions, reaching 60 FPS is a perk that will belong only to high-end graphics cards.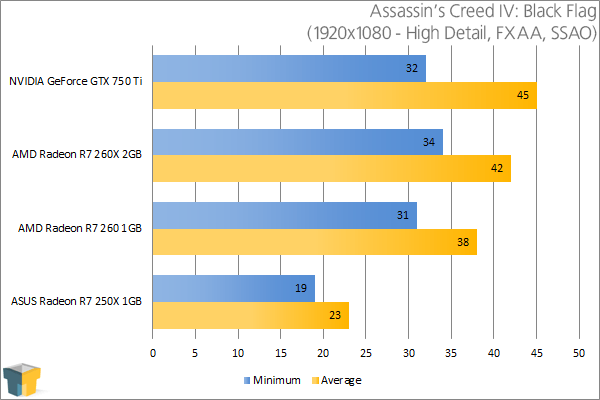 The R7 250X's poor memory performance shows its side-effects here. The R7 260 has a mere 20% more cores, yet is close to twice as fast. This game is going to be very interesting to run through our "Best Playable" test.
Battlefield 4
Thanks to the fact that DICE cares more about PC gaming than a lot of developers, the Battlefield series tends to give us titles that are well-worth benchmarking. Battlefield 3 offered incredible graphics and became a de facto benchmark immediately, so it's no surprise, then, that BF4 follows right in its footsteps.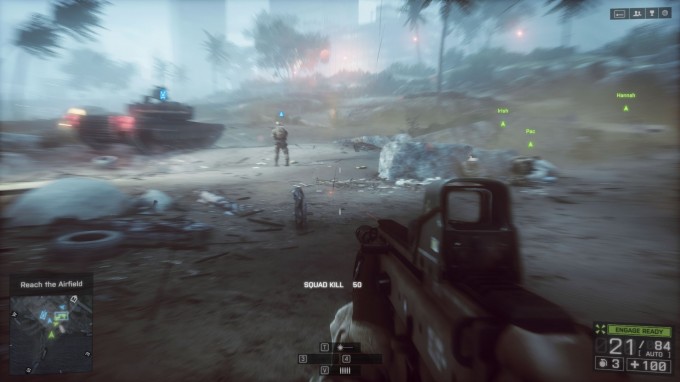 Manual Run-through: The Singapore level is the target here, with the saved game starting us on an airboat that must be driven to shore, where a massive battle is set to take place. I stop recording the framerate once the tank makes its way to the end of this small patch of beach; in all, the run takes about 3 minutes.
The R7 250X fares a lot better in comparison to the other GPUs in Battlefield 4, though we're by no means near "playable" levels. Performance like this is to be expected on low-end cards as we use high-end settings for an ultimate stress.
Game Tests: Crysis 3, GRID 2
When the original Crysis dropped in late 2007, it took no time at all for pundits to coin the phrase, "Can it run Crysis?", almost to the point of self-parody. At the time, the game couldn't have its graphics detail maxed-out on even top-of-the-line PCs, and in reality, that's a great thing. I'd imagine few are opposed to knowing that a game could actually look better down the road as our PCs grow into them. As the series continued, Crytek knew it had a legend to live up to, and fortunately, Crysis 3 (our review) lives up to the original's legacy.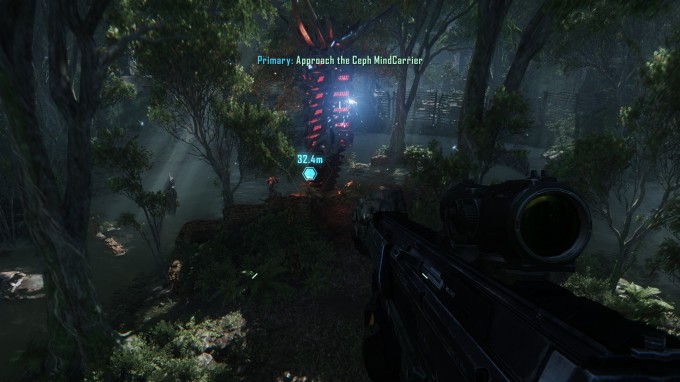 Manual Run-through: There's no particular level in Crysis 3 that I could establish was "better" for benchmarking than another, but I settled on "Red Star Rising" based on the fact that I could perform a run-through with no chance of dying (a great thing in a challenging game like this one). The level starts us in a derelict building, where I traverse a broken pipe to make it over to one rooftop and then another. I eventually hit the ground after taking advantage of a zipline, and make my way down to a river, where I scurry past a number of enemies to the end spot beneath a building.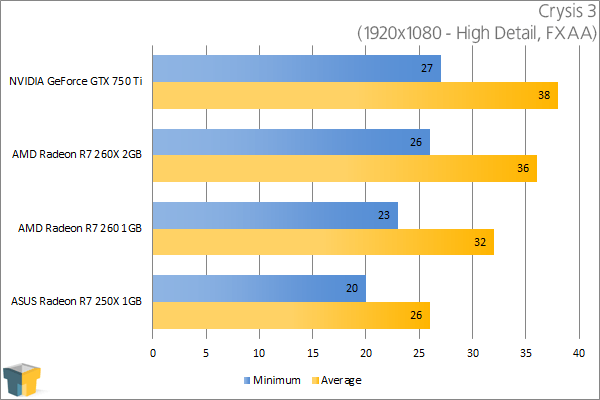 The Crysis name is pretty synonymous with a brutal GPU beatdown, but interestingly, it was with Assassin's Creed IV that these low-end cards really suffered with. We're still by no means near playable levels, but it's nice to see each card performing as well as it does given the high graphics levels we're dealing with.
GRID 2
For those who appreciate racing games that are neither too realistic nor too arcade-like, there's GRID. In GRID 2 (review), the ultimate goal is to build a racing empire, starting from square one. Unlike most racing titles that have some sort of career, the goal here isn't to earn cash, but fans. Whether you're racing around Abu Dhabi's Yas Marina or tearing through a gorgeous Cote d'Azur coastline, your goal is simple: To impress.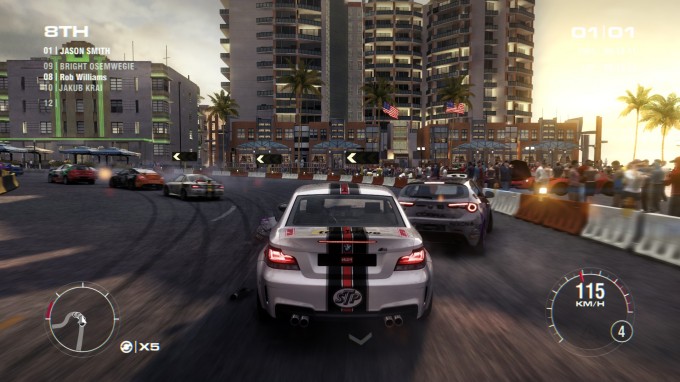 Manual Run-through: The track chosen for my benchmarking is Miami (Ocean Drive). It's a simple track overall, which is one of the reasons I chose it, and also the reason I choose to do just a single lap (I crash, often, and that affects both the results and my patience). Unlike most games in the suite which I test twice over (save for an oddity in the results), I race this one lap three times over.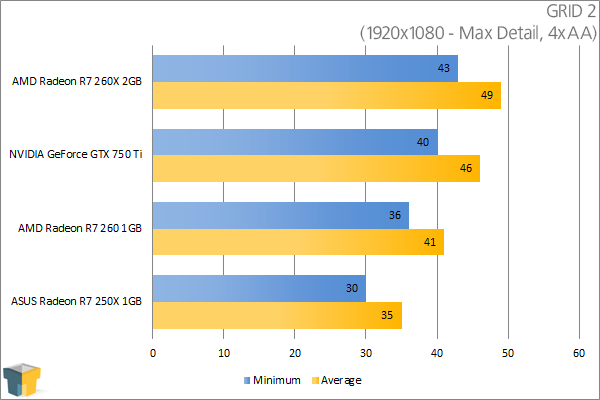 GRID 2 becomes the first game that the R7 250X broke through the 30 FPS mark at. When you consider that most console games are locked to that, and also the fact that this test involved maxed-out detail levels, that's pretty impressive.
Game Tests: Metro Last Light, Sleeping Dogs
Crysis has become infamous for punishing even top-end systems, but let's be fair: The Metro series matches, if not exceeds its requirement for graphical horsepower. That was proven by the fact that we used Metro 2033 in our testing for a staggering three years – only to be replaced by its sequel, Last Light. I'm not particularly a fan of this series, but I am in awe of its graphics even at modest settings.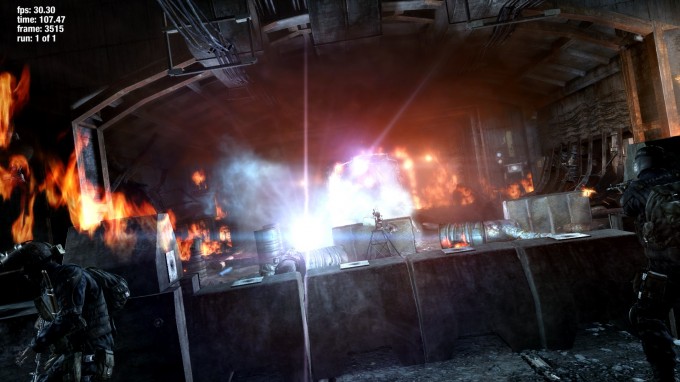 Manual Run-through: Because this game is a real challenge to benchmark with for both the reasons of variability in the results and the raw challenge, I choose to use the built-in benchmark here but rely on Fraps to give me more accurate results.
Note: Metro Last Light's built-in benchmark is not representative of the entire game; some levels will punish a GPU much worse than this benchmark will (namely, "The Chase", which has lots of smoke and explosions). What this means is that while these settings might suffice for much of the game, there might be instances where the performance degrades enough during a certain chapter or portion of a chapter to force a graphics setting tweak.
Siding along with GRID 2, we see the 30 FPS mark shattered with the help of the R7 250X. Of course, the minimum framerate is a bit rough to look at.
Sleeping Dogs
Many have called Sleeping Dogs (our review) the "Asian Grand Theft Auto", but the game does a lot of things differently that helps it stand out of the crowd. For example, in lieu of supplying the player with a gazillion guns, Sleeping Dogs focuses heavily on hand-to-hand combat. There are also many collectibles that can be found to help upgrade your character and unlock special fighting abilities – and if you happen to enjoy an Asian atmosphere, this game should fit the bill.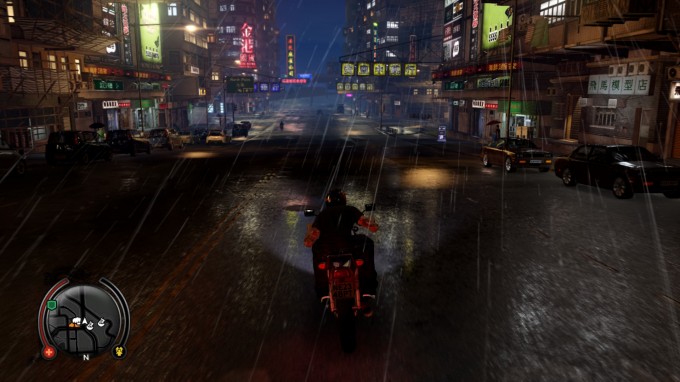 Manual Run-through: The run here takes place during the chapter "Amanda", on a dark, dank night. The saved game begins us at the first apartment in the game (in North Point), though that's not where I begin capturing the framerate. Instead, I first request our motorcycle from the garage. Once set, I begin recording the framerate and drive along a specific path all the way to Aberdeen, taking about two minutes.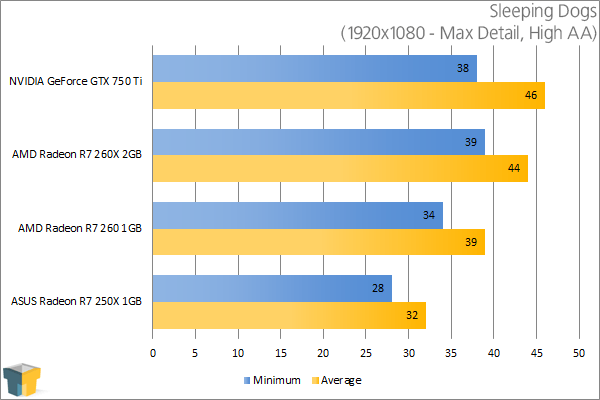 I am going to hate the day that I have to rid this game from our bench suite, because two-years-later, I still consider it to be truly gorgeous. It actually happens to run quite well on the R7 250X, all things considered, but as is usually the case, simply dialing-down the game's anti-aliasing settings should give the FPS a nice boost.
Game Tests: Splinter Cell: Blacklist, Total War: SHOGUN 2
Tom Clancy is responsible for a countless number of video games, but his Splinter Cell series has become something special, with each game released having been considered "great" overall. The latest in the series, Blacklist, is no exception, and thankfully for us, its graphics are fantastic, and not to mention intensive. For those who love a stealth element in their games, this is one that shouldn't be skipped.
RIP, Tom Clancy.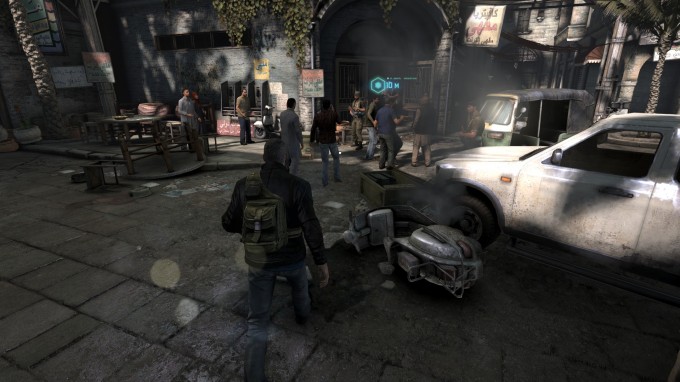 Manual Run-through: From the start of the 'Safehouse' level in Benghazi, Libya, we progress through until we reach an apartment building that must be entered – this is where we end the FPS recording.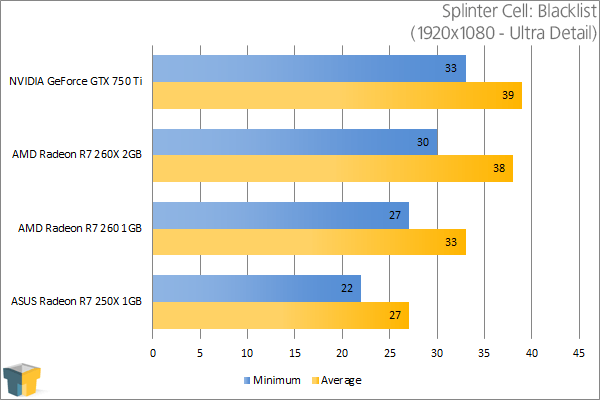 Because Blacklist can be played pretty well with a gamepad (yes, I really said that – I would about most third-person titles), I'd imagine that some people could play the game at around 30 FPS. But when anti-aliasing and ambient occlusion really aren't that important, simply disabling them can make dramatic improvements. We'll see exactly what kind of improvements on the next page.
Total War: SHOGUN 2
Strategy games are well-known for pushing the limits of any system, and few others do this as well as Total War: SHOGUN 2. It fully supports DX11, has huge battlefields to oversee with hundreds or thousands of units, and a ton of graphics options to adjust. It's quite simply a beast of a game.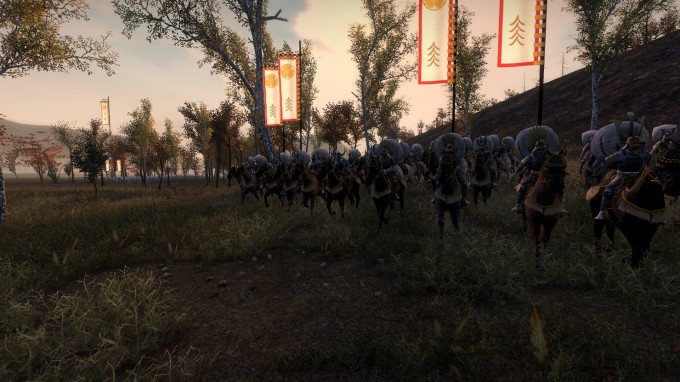 Manual Run-through: SHOGUN 2 is one of the few games in our suite where the built-in benchmark is opted for. Strategy games in particular are very difficult to benchmark, so this is where I become thankful to have the option of using a built-in benchmark.
* Test run at 2xAA
SHOGUN 2 helps wrap-up our gaming results with the same sort of deltas we've seen across them all.
Next up, I'll tackle our "Best Playable" results.
Best Playable: Single Display
For about as long as GPU-accelerated games have existed, 60 frames-per-second has been an ideal performance target. This target framerate, in turn, established the 60Hz monitor as a de facto standard. The 60Hz monitor delivers its best results when the framerate matches its refresh rate. To make sure the monitor's refresh rate and game's framerate keep aligned, to avoid visible tearing, VSync should be enabled.
While I believe our Best Playable results will appeal to any gamer, they could especially prove useful to those intrigued by livingroom gaming or console replacements. The goal here is simple: With each game, the graphics settings are tweaked to deliver the best possible detail while keeping us as close to 60 FPS on average as possible.
Because our Metro Last Light and Total War: SHOGUN 2 tests are timedemos, and because this kind of testing is time-consuming, I am sticking to six out of the eight games I test with for inclusion here.
Assassin's Creed IV: Black Flag
Minimum
Average
AMD Radeon R7 260X
51
60
Graphics Settings
& Ingame ScreenshotResolution: 1920×1080
AMD Radeon R7 260
48
58
Graphics Settings
& Ingame ScreenshotResolution: 1920×1080
ASUS Radeon R7 250X
39
48
Graphics Settings
& Ingame ScreenshotResolution: 1920×1080
When tested with our regular settings, the performance we saw with AC IV: Black Flag from the R7 250X was… well, horrible. Taking a hammer to every single option we have, we're left with "Low" all over the board, but the game still looks pretty good, and delivers nearly 50 FPS on average.
Battlefield 4
Minimum
Average
AMD Radeon R7 260X
49
62
Graphics Settings
& Ingame ScreenshotResolution: 1920×1080
AMD Radeon R7 260
48
58
Graphics Settings
& Ingame ScreenshotResolution: 1920×1080
ASUS Radeon R7 250X
45
62
Graphics Settings
& Ingame ScreenshotResolution: 1920×1080
While "Low" was the name of the game in AC IV: Black Flag with the R7 250X, the card fared a lot better with Battlefield 4. With half of the settings dialed in to High, and some others to Medium, our system can hit our target of 60 FPS. Once again, the result isn't too bad, quality-wise.
Crysis 3
Minimum
Average
AMD Radeon R7 260X
36
54
Graphics Settings
& Ingame ScreenshotResolution: 1920×1080
AMD Radeon R7 260
36
50
Graphics Settings
& Ingame ScreenshotResolution: 1920×1080
ASUS Radeon R7 250X
32
47
Graphics Settings
& Ingame ScreenshotResolution: 1920×1080
Crysis 3 follows in AC IV: Black Flag's steps: I absolutely had to put everything to Low in order to achieve decent framerates at 1080p. If you're running a 1440×900 display, I am sure the game would deliver the same sort of framerates with the Medium preset used. This truly is a monster of a game.
GRID 2
Minimum
Average
AMD Radeon R7 260X
50
58
Graphics Settings
& Ingame ScreenshotResolution: 1920×1080
AMD Radeon R7 260
41
64
Graphics Settings
& Ingame ScreenshotResolution: 1920×1080
ASUS Radeon R7 250X
37
60
Graphics Settings
& Ingame ScreenshotResolution: 1920×1080
A lot had to be tweaked to hit 60 FPS here, and admittedly, you could have gone in a different direction than me. You could have left anti-aliasing enabled and decreased some of the Ultras to High or Medium, but the point has been made: You can still have a great-looking GRID 2 along with 60 FPS @ 1080p.
Sleeping Dogs
Minimum
Average
AMD Radeon R7 260X
62
71
Graphics Settings
& Ingame ScreenshotResolution: 1920×1080
AMD Radeon R7 260
55
63
Graphics Settings
& Ingame ScreenshotResolution: 1920×1080
ASUS Radeon R7 250X
45
52
Graphics Settings
& Ingame ScreenshotResolution: 1920×1080
For every single GPU I've benchmarked since I've begun benchmarking Sleeping Dogs, I've just had to decrease the anti-aliasing to the smallest level in order to get great framerates. With the R7 250X, I had worried that I'd have to decrease even more than that, but not so. If you really do crave that 60 FPS though, you should decrease the ambient occlusion, and possibly drop the shadow resolution as well.
Tom Clancy's Splinter Cell: Blacklist
Minimum
Average
AMD Radeon R7 260X
51
77
Graphics Settings
& Ingame ScreenshotResolution: 1920×1080
AMD Radeon R7 260
48
72
Graphics Settings
& Ingame ScreenshotResolution: 1920×1080
ASUS Radeon R7 250X
48
62
Graphics Settings
& Ingame ScreenshotResolution: 1920×1080
With medium detail levels all-around, and the dropping of AA and AO, Splinter Cell: Blacklist can surpass 60 FPS at 1080p with the R7 250X.
Now, let's tackle some quick synthetic benchmarks, and then move onto the conclusion.
Synthetic Tests: Futuremark 3DMark, 3DMark 11, Unigine Heaven 4.0
We don't make it a point to seek out automated gaming benchmarks, but we do like to get a couple in that anyone reading this can run themselves. Of these, Futuremark's name leads the pack, as its benchmarks have become synonymous with the activity. Plus, it does help that the company's benchmarks stress PCs to their limit – and beyond.
While Futuremark's latest GPU test suite is 3DMark, I'm also including results from 3DMark 11 as it's still a common choice among benchmarkers.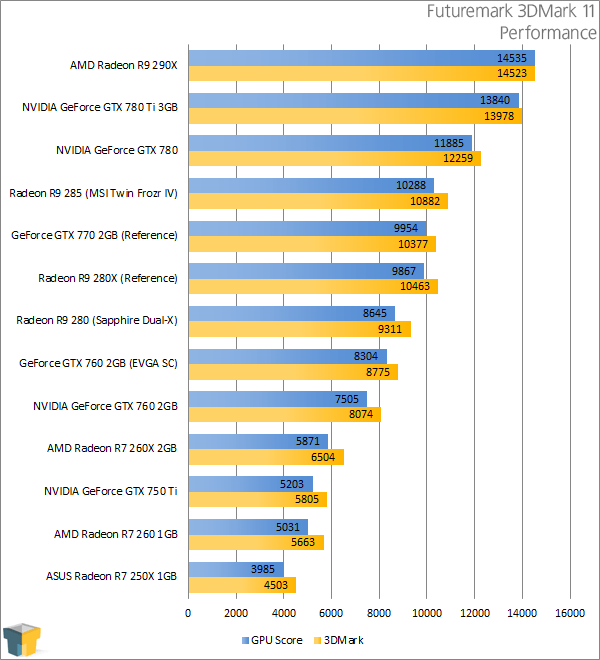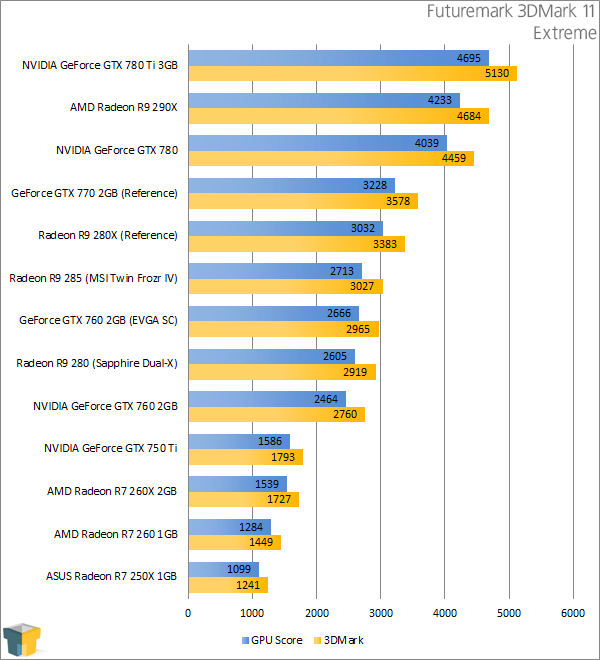 Given all we've seen throughout the course of the review, the R7 250X's landing in last place should come as no surprise. Of course, it's the only GPU we've tested that sits at the $100-or-under mark, with the R7 260 1GB right above it costing $10 more – as far as SRP is concerned, anyhow.
Unigine Heaven 4.0
Unigine might not have as established a name as Futuremark, but its products are nothing short of "awesome". The company's main focus is its game engine, but a by-product of that is its benchmarks, which are used to both give benchmarkers another great tool to take advantage of, and also to show-off what its engine is capable of. It's a win-win all-around.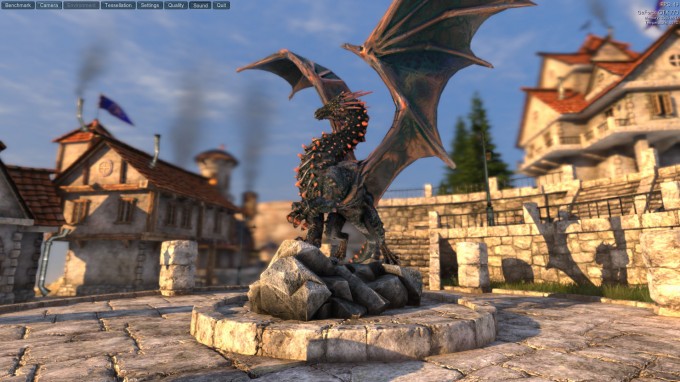 The biggest reason that the company's "Heaven" benchmark is so relied-upon by benchmarkers is that both AMD and NVIDIA promote it for its heavy use of tessellation. Like 3DMark, the benchmark here is overkill by design, so results are not going to directly correlate with real gameplay. Rather, they showcase which card models can better handle both DX11 and its GPU-bogging features.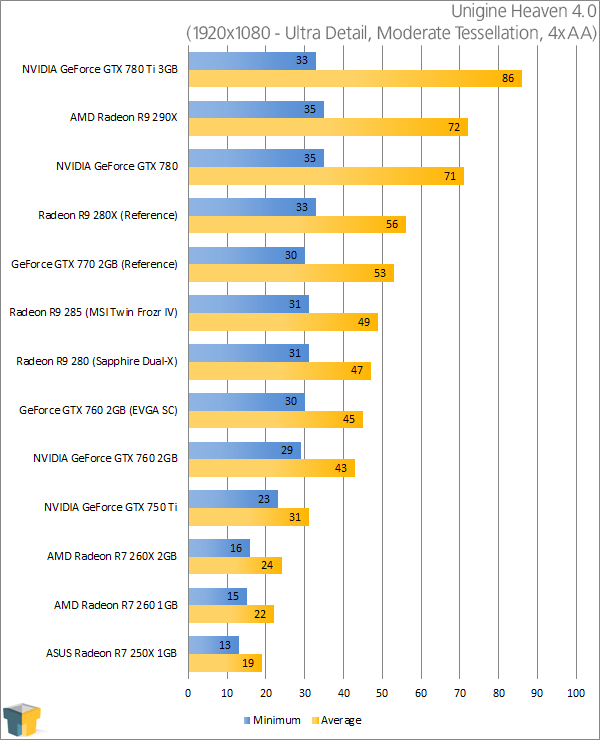 Alright, if we keep pointing out the R7 250X's weaker performance, we're bound to embarrass it. Let's tackle the conclusion.
Power & Temperatures, Final Thoughts
To test graphics cards for both their power consumption and temperature at load, we utilize a couple of different tools. On the hardware side, we use a trusty Kill-a-Watt power monitor which our GPU test machine plugs into directly. For software, we use Futuremark's 3DMark to stress-test the card, and AIDA64 to monitor and record the temperatures.
To test, the general area around the chassis is checked with a temperature gun, with the average temperature recorded. Once that's established, the PC is turned on and left to site idle for ten minutes. At this point, we open AIDA64 along with 3DMark. We then kick-off a full suite run, and pay attention to the Kill-a-Watt when the test reaches its most intensive interval (GT 1) to get the load wattage.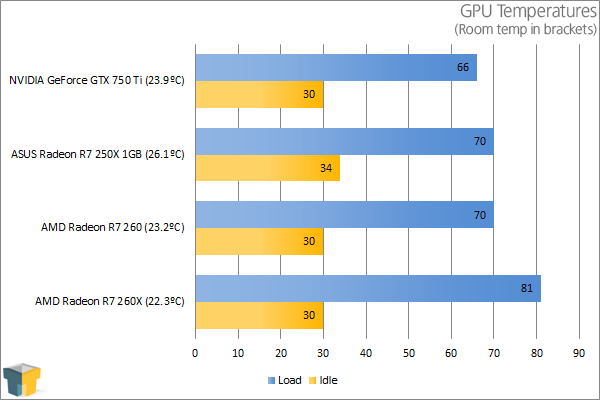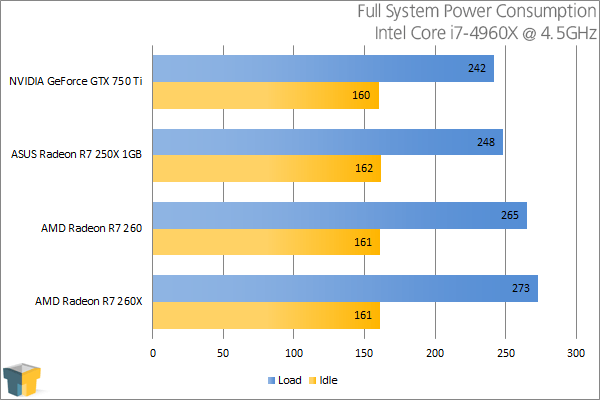 NVIDIA's GeForce GTX 750 Ti is quite a bit faster than the R7 250X, but it manages to run cooler – and that's with an absolutely simple reference cooler. On the power side, the NVIDIA card continues to dominate, with the R7 250X predictably placing beneath the R7 260.
Final Thoughts
After having taken a look at the $110 R7 260 last December, I had figured that the R7 250X wouldn't differ too much in testing, but it took little time after jumping into benchmarking to realize I was wrong. The 250X might not have lost many cores, but its drop from 6000MHz on the memory to 4500MHz made a world of difference.
Compared to the R7 260, the 250X almost halved the overall framerate in AC IV: Black Flag, and while it didn't fall so far behind in all tests, our Best Playable results showed that a lot more than usual had to be fine-tuned. In Black Flag once again, we actually had to introduce the Low detail setting, and we had to use it across-the-board in Crysis 3. The R7 260 by contrast avoided having to do that and still got better framerates in the end.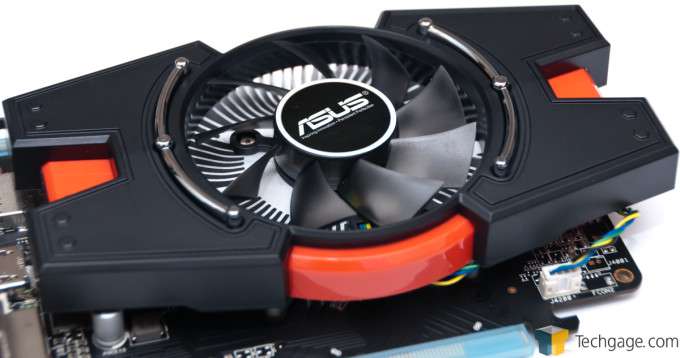 The big question for this little card is this: Is the R7 250X worth it? Ultimately, not really. Based on SRP alone, the R7 260 is well worth the $10 extra for the massive boost in memory performance and the 20% additional cores. We're talking a mere 10% price boost for a performance boost of at least 25% – and more like 50%+ in most cases.
Beyond SRPs though, GPU pricing changes a lot, and it's not uncommon to see overlapping products for the same price at etailers like Newegg. At the outset, I said that an R7 250X could be had for $75 after mail-in rebate, but the exact same price (including the non-MIR price) can be had for the R7 260. The kicker? It's the exact same brand, and the exact same card on the surface. Admittedly, that card could be a one-off kind of deal, but it goes to show that the R7 250X, R7 260, and even the R260X, are all priced very similarly at etail.
Speaking of the R7 260X, Newegg has many cards for $100 after mail-in rebate. That's still $25 more than the R7 250X I mentioned before, after mail-in rebate, but the performance boost is quite substantial. Not to mention, that card would boost us up to 2GB of VRAM.
In the end, if you're looking for a ~$100 GPU, the Radeon R7 260 is the one to look at.
Copyright © 2005-2021 Techgage Networks Inc. - All Rights Reserved.