A Notch Above: OnePlus 6 Review
Date: July 5, 2018
Author(s): Rob Williams

The hottest phone of the summer might just be OnePlus' latest flagship, the aptly named OnePlus 6. It deserves the top spot on that list for a number of reasons: it offers a lot of features for the price (including advanced slo-mo and 4K/60 video capture), and boasts the most eye-catching design the company has ever released.
---
OnePlus 6 Hardware & Software Tour
Even ahead of its launch, the OnePlus 6 seemed to gain the reputation of being the "phone to beat" at its respective price-point. Part of that no doubt has to do with the fact that the company behind the device has been largely knocking it out of the park for a number of years now. That's thanks to OnePlus' laser focus on delivering feature-packed phones that cost hundreds less than other flagships on the market. The device designs haven't hurt adoption, either.
For being a company younger than five years, OnePlus has made a huge impression on the Android market. I even have a few friends who are devout iPhone users who happily admit that if they made the trek on over to the Android side, it'd be OnePlus on their radar. That says something.
Having used the OnePlus 6 for the past month, I can say that the company has yet again delivered a quality iteration, and there's nothing about the latest device that I'd desperately change – though there are still some things to talk about later.
If you're rocking a OnePlus 5 or 5T, I would not encourage an upgrade to the OP6 unless you simply want the latest device whenever one comes out. If you have a OnePlus 3T or any device two or more generations old, moving up to a OnePlus 6 will feel like a significant upgrade.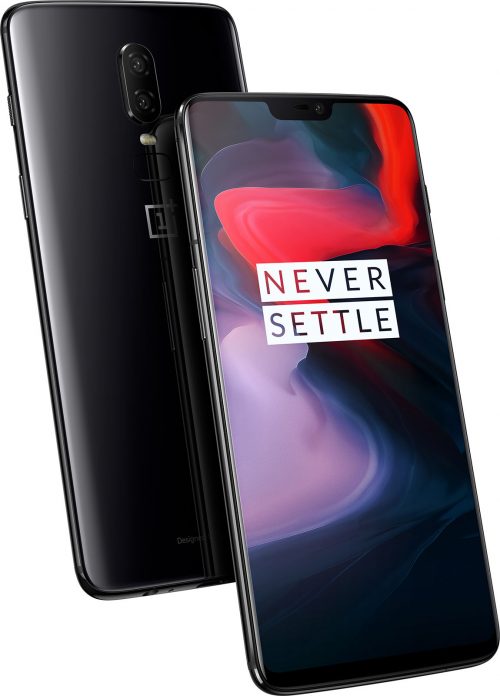 Before we get too deep into the article, here's a quick look at the OnePlus 6's specs:
OnePlus 6
SoC
Qualcomm Snapdragon 845
8-core CPU (4×2.8GHz + 4×1.7GHz)
Adreno 630 GPU
Display
6.28-inch 1080×2280 (402ppi) AMOLED
Storage
64, 128, or 256GB
Memory
6GB, or 8GB LPDDR4X
Wireless
Supports GSM, LTE, HSPA & CDMA
Supports 2×2 MIMO Dual-band 802.11ac
Bluetooth 5.0, GPS, NFC
Camera
Front: Sony IMX371 (f/2.0) 16 MP
Rear: Sony IMX519 (f/1.7) 16 MP + IMX376K (f/1.7) 20 MP
Capture: 4K 30/60, 1080p 30/60/240, 720p 30/480
Battery
3300mAh Li-Ion (Non-removable)
Weight
177g
Dimensions
75.4 x 155.7 x 7.8mm
Et cetera
Android 8.1
Supports 2 SIMs
Includes a headphone jack
Uses USB-C (2.0) connector (standard USB plugs into PC)
The OnePlus 6 features pretty standard fare spec boosts over the 5T, with the Snapdragon SoC upgraded to 845, and likewise, the graphics upgraded from Adreno 540 to 630. The resolution has seen a slight boost to the height, to accompany the notch addition. Support is also present for the latest Bluetooth standard, and wireless is powered by 2×2 MIMO dual-band 802.11ac wireless.
Dual-SIM doesn't matter to everyone, but it's a feature I've really come to appreciate with OnePlus' phones; since I regularly use both a Canadian and US SIM, it's super convenient to have both sitting in the phone at all times. The only thing better would be a dual-SIM slot that could also accompany a microSD card.
Other important specs include a dual rear camera capable of capturing up to 4K/60, and slow-motion up to 480 FPS (at 720p). The battery-size remains the same from the 5T, at 3300mAh, and out-of-the-box, Android 8.1 will be preinstalled. Since I received the device, I've received three iterative software updates, each adding just a bit more polish to the OS.
The least-expensive version ($529) of the OnePlus 6 ships with 64GB of storage, and 6GB of memory, while the bigger SKUs increase storage to 128GB or 256GB, and memory to 8GB. All come with the notch, though – don't worry about that.
In some of the shots above, you can see how the OnePlus 6 looks in comparison to its predecessor, the OnePlus 5T. Even when powered-off, the OP6's notch can easily be seen. I'm partial to the design of the 5T, but the notch on the 6 doesn't annoy me as much as I thought it would, and I'm betting most would find themselves thinking similarly after some use. After a while, you just don't notice it, like how gamers who use a 3×1 monitor configuration can block out the bezels after a while.
I love the aesthetic of glass phones, and even the feel, but they often come with the downside of a less satisfying finger print reader. I don't think the OP6 is much of an exception, but the reader is at least outlined with a bump to make it pretty easy to find. If you use a case, it will be incredibly easy to find, since those are designed around it.
Ultimately, I prefer the finger print reader on the 5T, but the OP6's reader, despite how glossy it feels, hasn't failed me. That said, I'm starting to wonder if the reader's lack of texture is the reason OnePlus decided to remove a gesture which allowed you to scroll the notifications menu down with a quick swipe of the reader. This is a simple feature, but it's one I found myself using religiously.
I should stress that like the notch, the lack of a finger print gesture is hardly a deal-breaker. But at the same time, I love it when companies manage to eke extra functionality out of hardware we already have, and I thought that simple gesture was a cool addition. Fortunately, you can still use the reader to snap a photo – very helpful for selfies.
And speaking about software-related things, the solution on the OnePlus 6 is close to stock Android, with a few additions from OnePlus. The main differences from stock Android are that OnePlus adds its 'Shelf' feature, which lets users quickly view recent contacts and apps, storage and battery info, and also a built-in membership card wallet. The OnePlus Community app is also preinstalled, allowing you to quickly see what the community is up to, including keeping up on updates coming to OnePlus' phones. Lastly, a simple, but useful 'Notes' app is also preinstalled.
It's not an important thing to point out, but I do like OnePlus' attention to the community, especially through its #ShotOnOnePlus movement, which sees users take quality photos with their OnePlus that everyone else can use as a home or lock screen wallpaper. It's a good way to promote the device's camera capabilities, and get users out there showing off what's possible.
OnePlus hasn't exactly been the quickest when it's come to rolling out OS updates, but the company does host an in-depth downloads page that lets you downgrade or upgrade your ROM with relative ease (a guide is included) to any version ever released. Usually this page will be used in case you use another ROM and need to revert to factory settings, a process I've done in the past, and have had good experiences with.
What does confuse me today is how one would upgrade to the Android P preview. Prior to the OnePlus 6's launch, OnePlus touted support for Android P right out-of-the-gate, but since then, not much has been said, and no download is available on the aforementioned downloads page. Nonetheless, with the company's advanced attention on the next major version of Android, we can hope that means users won't have to wait too long after its launch to see it hit the OnePlus 6 (and others).
Photos, Performance & Final Thoughts
Ahead of the OnePlus 6 launch, the company sent out units to a number of people to take photos and begin showing the world what the new device could manage. With dual Sony sensors and optical image stabilization, the cameras on the OnePlus 6 are definitely capable, but will still be outperformed by more expensive competition, such as the Huawei P20 Pro, Google Pixel 2, Samsung Galaxy S9, and of course, the iPhone 8 or X.
I am not a camera expert, though I am quickly starting to become more and more fussy with them, largely fueled by the fact that as much as I've loved OnePlus' phones, the cameras have left a bit to be desired. There seemed to be great hope with the 2x optical zoom camera on the OP5, which was unceremoniously removed from the 5T. That said, while I once thought the 2x optical would be important, the quality seen on both the 5T and 6 without it has been very impressive to me. I'd still love optical zooms, because optical is always going to beat out digital, but it's not too important.
Compared to the 5T, I found that the 6 delivered slightly better images, but I'll be completely honest in saying that the differences in no way felt dramatic. In some cases, lighting was slightly improved in spots, and other shots may have appeared slightly more detailed. In talking to friends who are also using the OnePlus 6, they seem more impressed than I am with the upgrade (over OP5/5T), but they are also much more skilled at taking great mobile shots than I am (I'll get there).
The most notable addition to the camera on the OnePlus 6 is its ability to shoot slow-motion video, an awesome fad that seems to be catching on quick. You can capture up to 480 FPS at 720p, or 240 FPS at 1080p. Because of the processing power involved, slo-mo video can only be captured in 1-minute fragments, and tying into that, the phone will get noticeably warm with this kind of recording, something else that might have something to do with the 1-minute bursts.
The above is a quick test capture I did with some water on a bright day – almost too bright. Nonetheless, the point gets across here: slo-mo looks good, and with practice, and patience, you'll be able to capture some really sweet footage.
While 1 minute is the limit for slo-mo video, 4K/60 can be captured at up to 5 minutes, while 4K/30 caps at 10 minutes. Everything under 4K can be captured for as long as your storage space allows.
Performance
The move from Snapdragon 835 to 845 on the OnePlus 6 might imply minor performance gains, but thanks to the bump of the Adreno chip from 540 to 630, there are actually some significant improvements here. Interestingly, both the 540 and 630 graphics chips sport 256 ALUs, the same clock speed (710MHz), and are built on a 10nm process. Yet, somehow, the 630's improved IPC is made obvious in the benchmarks.
Looking at the physics 3DMark test, which is entirely CPU-bound, we see a gain in performance of 10%, an increase shared by the Work 2.0 PCMark test. With GeekBench, also CPU-bound, the single-thread test performed 24% better on the OnePlus 6, while the multi-threaded performance jumped 34%. These are all significant gains for a mere generation advance.
OnePlus 5T
OnePlus 6
6 Advantage
3DMark Physics
3055
3372
+10%
3DMark Graphics
3871
5196
+34%
VRMark Amber
3361
4705
+40%
Basemark GPU OpenGL
2229
3465
+55%
Basemark GPU Vulkan
2294
2773
+21%
GFXBench Car Chase
21 FPS
32 FPS
+52%
GFXBench Manhattan 3.1
29 FPS
52 FPS
+79%
GeekBench Single-core
1975
2445
+24%
GeekBench Multi-core
6775
9089
+34%
PCMark Work 2.0
7362
8328
+13%
PCMark Computer Vision
3996
5298
+33%
PCMark Storage
5478
6420
+17%
Basemark Web 3.0
216
307
+42%
JetStream
63
89
+41%
WebXPRT
79
100
+27%
On the GPU front, the test in 3DMark and also VRMark highlight a 34~40% increase in GPU performance, which exceeds Qualcomm's own 30% projection. With GFXBench Car Chase and Manhattan, even greater gains can be seen – and bear in mind, these results are from a fresh round of testing, which included multiple runs.
An interesting result is with the just-released Basemark GPU test, which saw a much larger gain in OpenGL than Vulkan performance. The change from Adreno 540 to 630 definitely brought about some interesting changes, but overall, they are great for the consumer. It'd be nice to see stronger Vulkan performance overall, but the fact it's getting better is what's really important.
From a real-world performance standpoint, I couldn't tell you if this phone performed any faster than the OnePlus 3, because to me, the OP3's performance never held anything back, and even a year after using the phone, the OS didn't slow down. A 50% CPU IPC boost might make noticeable improvements, but ~10% ones are not. And as far as that goes, if certain interactions are already seemingly instant, the faster hardware is not going to be immediately noticeable. Where the extra performance prowess will come in is through gaming, multi-tasking, and heavier workloads, such as photo and video editing.
The only aspect of the OP6's performance I'd improve is the speed at which the camera becomes available. There's a gesture available on the phone that lets you take a photo as soon as the camera is activated by the power double-tap function, and the slow load time may very-well be why. I never like to be so impatient that a camera taking 2-3 seconds to load is a problem, but if you're hoping for a seriously quick shot, that load time matters. Of course… do I want instant camera to reduce battery? It'd be nice to at least have the option.
Also, tying into the Speedtest.net shot above a little bit, I have found the Wi-Fi performance to be better on the OP6 than any other device I've tested. That's not so much about Speedtest.net values, but instead real-world performance transfers. Usually, I'll be lucky to get 2MB/s out of a Wi-Fi transfer (through ES File Explorer), but copying something from my NAS to my phone happens at about 13-15MB/s.
Final Thoughts
I have more experience with OnePlus' phones than any other vendor, and as I've come to like them quite a bit, I feel a bit anxious ahead of the next launch, in case the new phone somehow doesn't live up to the hype as the previous ones have. Fortunately, OnePlus has kept a simple but effective cadence, and delivers a quality phone for its price-point; definitely the "one to beat".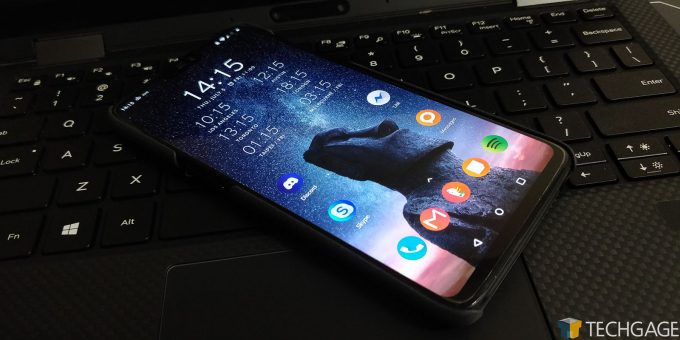 I believe that the OnePlus 6 is probably the best OnePlus made to date, performance and the like aside, but that doesn't mean it's doing everything right. However, most of my complaints have been rather petty, which is ultimately a good thing. I barely feel right even calling them complaints, because having a notch seems so unimportant at this point, and the lack of a finger print gesture is not going to be a deal-breaker for most people (including me).
Major additions to the OP6 over the previous phones, including the 5T, is super slo-mo mode, and also the ability to record at 4K/60. Both additions are great as far as I am concerned, and the end result is more impressive than I expected. That's even with fast-moving footage, but the slower, the better, if you want auto-focus to do its thing well. While I could harp on the notch more, I'd rather praise OnePlus for retaining the audio jack this generation, and for doing the same with the dual-SIM. These are two features I personally rely on a lot, and given the choice, I'd rather have a notch than a lack of an audio jack.
Ultimately, if you've liked what OnePlus has offered before, then you're going to like what's available with the OnePlus 6. If you've never owned a OnePlus before, but the OP6 has your interest piqued, you're in for a great experience with the company's latest and greatest.
Pros
Great build quality for a glass phone, and solid design overall.
Excellent performance; even has a notable increase in GPU performance over OP5T.
OLED screen delivers rich color (inc. different modes).
Dual-SIM.
Camera can record at 4K/60, and handles it well.
Camera upgraded to support 240 and 480 FPS slo-mo video.
Includes a preinstalled screen protector, and temporary case.
Screen can get very bright for outdoor viewing.
Cons
Finger print gesture to access notification menu available on OP5/5T was removed here.
No wireless charging or water-proofing.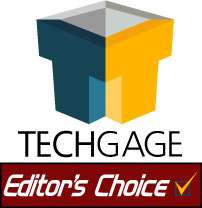 OnePlus 6
Copyright © 2005-2021 Techgage Networks Inc. - All Rights Reserved.