Jacked Up With Less Jack: OnePlus 6T Smartphone Review

Date: December 3, 2018
Author(s): Rob Williams

OnePlus' latest flagship is here, and with it, a few changes also arrive. Gone is the audio jack, but new is the in-screen finger print reader – one that works well, and looks cool. The 6T also packs in Qualcomm's latest Snapdragon SoC, 6 or 8GB of memory, and 128 or 256GB of storage. It also ships with Android 9.0, helping to deliver a truly up-to-date smartphone right out-of-the-box.
---
Introduction, OnePlus 6T Hardware & Software Tour
I don't really envy the work of a smartphone designer. These are devices that are incredibly compact, and complex under-the-hood. There's only so much room to work with, and likewise only so many changes that can be made to a device before it becomes worse off.
This has to be an especially challenging job for OnePlus' designers, since the company has been putting out two flagships every year – the latest of which is the 6T, being looked over here.
To look over the last few phones from OnePlus, there don't seem to be dramatic differences, but there are certainly many subtle ones. There are also some that are not-so-subtle, because they directly change your workflow. You can probably guess some things I'm going to talk about here, and to be fair, the title didn't leave much to the imagination.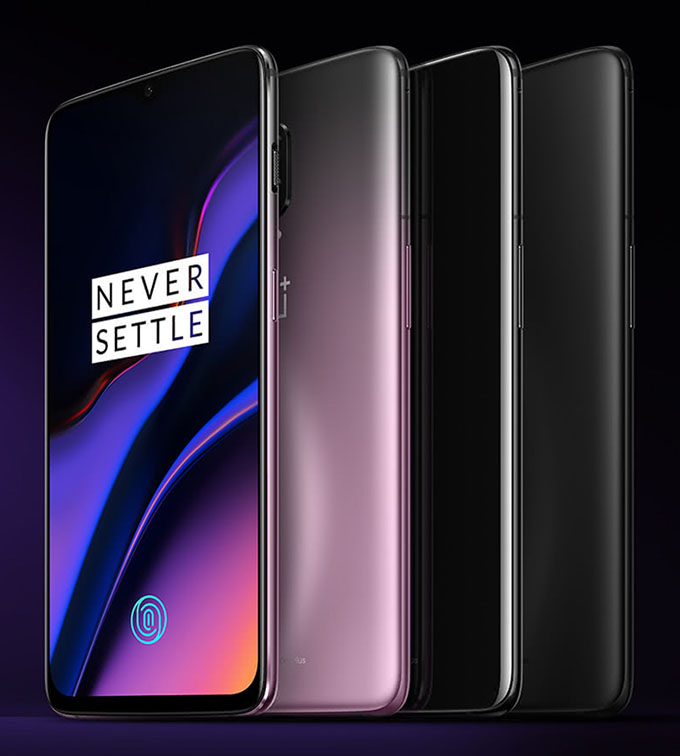 So let's get that out-of-the-way first: the OnePlus 6T has no audio jack, a downgrade taken straight from the Apple playbook. I remain baffled as to why companies feel the need to mimic Apple so much, because there's nothing wrong with differentiation in the market – and as far as I'm concerned, there was absolutely nothing wrong with the audio jack.
Nonetheless, it's looking likely that the lowly audio jack is gone for good from OnePlus' phones, despite outcry from fans over the past year proving that the majority want it to remain.
When the OnePlus 6 adopted a notch, I admit that I hated it at first. Over time, I grew into it, because at the end of the day, notifications are kept up top, and they sit comfortably next to the front camera. Even after the concept of a notch grew on me, I didn't immediately like the one on the 6T, but I guess some regular use had to be in the cards, because I'm of the mind now that it's the best notch of them all.
A lost audio jack isn't something I can get used to, because I don't have a (good) pair of wireless earbuds, and don't plan to get any. I'm regularly stuck on planes for close to 14 hours over the course of most travel, and that's not complementary towards earbuds that last a few hours on a charge. I'd rather just plug in my wired buds and not have to worry about any other battery than the one in my phone.
Many people seem to be totally fine losing the audio jack, and I respect that. However, this stubbornness on my part isn't because I hate change. Moving from the OP6 to OP6T means that I can't charge my phone on a plane if I listen to music, because the USB-C port will be hogged. I could get adapters, but doesn't that go against progress? Removing the audio jack, to me, is change for the sake of change. It's not like the 6T is waterproof.
Nonetheless, as seen in the shot above, OnePlus includes a USB-C to audio jack adapter in the box, and in all of my testing, it's been pretty much unnoticeable – a good thing. Even with the adapter, you can still take advantage of your inline volume control (or song skip, pause, et cetera).
It might seem like I'm harping on just a few points here, but the reality is, the 6T isn't a massive overhaul on the 6. Both devices feature the same general internal components, which includes Qualcomm's Snapdragon 845, and up to 8GB of memory. The 64GB storage option appears to die with the OP6, as the 6T only offers 128GB and 256GB sizes.
OnePlus 6T
SoC
Qualcomm Snapdragon 845
8-core CPU (4×2.8GHz + 4×1.7GHz)
Adreno 630 GPU
Display
6.41-inch 1080×2340 (402ppi) AMOLED
Storage
128 or 256GB
Memory
6GB or 8GB LPDDR4X
Wireless
Supports GSM, LTE, HSPA & CDMA
Supports 2×2 MIMO Dual-band 802.11ac
Bluetooth 5.0, GPS, NFC
Camera
Front: Sony IMX371 (f/2.0) 16 MP
Rear: Sony IMX519 (f/1.7) 16 MP + IMX376K (f/1.7) 20 MP
Capture: 4K 30/60, 1080p 30/60/240, 720p 30/480
Battery
3700mAh Li-Ion (Non-removable)
Weight
185g
Dimensions
74.8 x 157.5 x 8.2mm
Et cetera
Android 9
Supports 2 SIMs
Uses a USB-C (2.0) connector
The base OnePlus 6T has 6GB of memory and 128GB of storage ($549). Moving on up to the next model will give 8GB with the same storage for $30 more ($579). Moving from the bottom to the top carries an $80 premium, but bumps the memory from 6 to 8GB, and storage from 128 to 256GB.
At its launch, the 6T could be purchased with either a midnight (matte) or mirror (reflective) back, but OnePlus just added a great looking "Thunder Purple" option to the mix – and I'll be jealous of those who snag one.
I mentioned before that there are few internal differences between the 6 and 6T, but the resolution has gained a 60px boost to the height, giving us a resolution of 1080×2340 (vs. 1080×2280). The 6T is a pinch taller than the 6 as a result. Another subtle difference is that the 6T has an even thinner chin, maximizing more of the front display.
As has become standard fare for OnePlus, the 6T supports two SIM cards, making it super easy for travelers to swap between carriers. This design decision means that the phone doesn't support a microSD card for additional storage, which may or may not be an even trade depending on your needs.
When you look at the back of the 6T, you'll notice the distinct lack of a finger print reader. Don't worry: if you're used to a finger print reader being in that location, you'll be tapping the flash on the 6T trying to unlock it a fair bit before your brain retrains your muscle memory. Another continuing feature is a toggle that lets you switch between ring, vibrate, and silent mode.
The slider below has comparisons between the 6T, 6, and also the 5T. You'll have to look real close to appreciate all of the differences, but they're definitely there. I personally think the mirror black back is the best of the bunch, but as someone who never uses a phone without a case, it's too bad I don't get to see it more often. That is unless of course I need an impromptu mirror.
With the loss of the audio jack on the 6T, the bottom of the phone gives the impression that there's a second speaker to improve sound – and I wish that were the case. Instead, the right side opening seems to be just for letting air flow through, because I've never heard sound come out of it. If that were a second speaker, it could help make up for the lack of an audio jack just a wee bit, though I admit that the number of times I listen to anything on my phone directly without earbuds is rare.
And speaking of earbuds, OnePlus has decided to usher in the wireless generation by including some wired Type-C earbuds with our review kit:
The greatest thing about these isn't the fact that they cost only $20, but that they offer really good sound for that $20. I've been using a much more expensive pair (Aurvana Trio) of earbuds over the past year, and while there is an obvious difference between them, I wouldn't be complaining if I had to "put up with" this $20 pair for a while.
If you have this pair of earbuds and a OnePlus phone, you'll be able to set a specific profile that optimizes them for the device, but even that's not going to be a one-size-fits-all option. Fortunately, an EQ is a few taps away if you want to tweak your sound for whatever type of content you're consuming.
OnePlus 6T Software, Benchmark Results & Final Thoughts
One of the reasons OnePlus shot to popularity so fast with its original device is because it offered a no-nonsense Android OS. It had some OnePlus apps, but overall, the bloat has been minimal, fairly close to stock Android – save for those exclusive OnePlus apps.
The 6T doesn't break any rules here: Android 9.0 "Pie" is clean as a whistle, with minimal apps installed (and most that are, are directly related to Google.) The home screen is preconfigured with Google shortcuts and a simple date widget. You can't tell from the static screenshot, but the background seen is actually a live background, so it moves ever so slightly as you use your device.
The most in-your-face OnePlus software feature is "Shelf", a one-stop shop that can be found when swiping from the left on your home screen. Here, you will be able to find your recent contacts and apps, the weather, storage and memory information, and even a location for storing membership cards (the camera can scan to add them).
There's really not too much to say here, because there are no big changes between the 6 and 6T. I did find the new "About phone" screen in Android Pie to be useful, though, since it gives you a quick overview of the phone's stats and other bits of key information all in one spot. Plus, it has a picture of the phone you're using. Yo dawg.
Benchmarking OnePlus' 6T
Most of the performance listed here was pulled from the OnePlus 6 review, although the 6 had some tests re-run just to verify that software updates didn't magically improve performance since that last bench session.
OnePlus 5T
OnePlus 6
OnePlus 6T
3DMark Physics
3055
3372
3522
3DMark Graphics
3871
5196
5267
VRMark Amber
3361
4705
4714
Basemark GPU OpenGL
2229
3465
3476
Basemark GPU Vulkan
2294
3267
3257
GFXBench Car Chase
21 FPS
32 FPS
31 FPS
GFXBench Manhattan 3.1
29 FPS
52 FPS
51 FPS
GeekBench Single-core
1975
2445
2430
GeekBench Multi-core
6775
9089
9038
PCMark Work 2.0
7362
8514
8660
PCMark Computer Vision
3996
5298
5243
PCMark Storage
5478
9912
10138
Basemark Web 3.0
216
307
285
JetStream
63
89
86
WebXPRT
79
100
98
The OnePlus 6T offers almost identical specs to the OnePlus 6, so a difference in performance was never expected. Instead, this testing was largely done as a sanity check. In some cases, the OP6 performs better than I could get the 6T to, but blows were traded all over. Ultimately, benchmarking is sporadic, even if more than one run is conducted. Android sure could use a proper "benchmarking mode".
Ignoring the OnePlus 5T for a moment, the 6T is leagues better overall, thanks in large part to its newer Adreno 630 GPU. With the kind of performance offered on the Snapdragon 845, the wait for what Qualcomm will unveil next is pretty exciting. Even if performance kept the same, power consumption will continue to go down, so it's a win overall. It's a win-win if the GPU happens to perform better while using less power, but we're not always that lucky.
Final Thoughts
Having used the OnePlus 6 for a while, moving onto testing the 6T was about as natural as a move could get. As soon as I wrap-up benchmarking a device, I continue setting it up to match my previous device as much as possible. That's not just for familiarity's sake, but also to see how my work-flow changes with the software and hardware changes.
Because the OnePlus 6 received an Android 9.0 update not long before the 6T released, there was effectively no difference in software between the devices. 6T saw the ushering in of OnePlus' new "Nightshade" feature, which follows all of the others by allowing users to take better night photos. This requires you to keep as still as possible, and wait for a handful of seconds.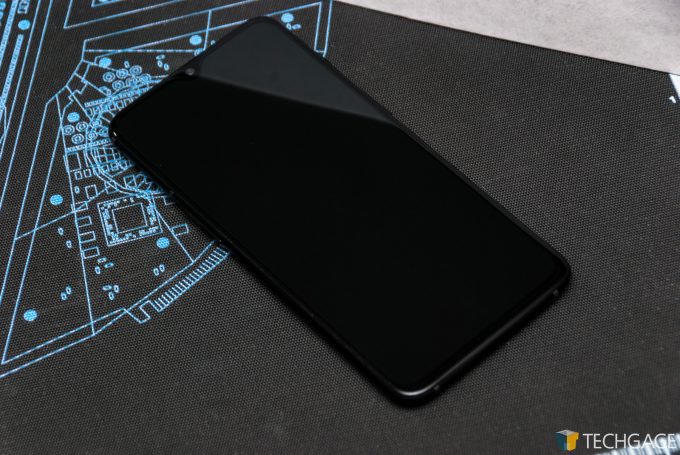 I don't have great photos to share (look here for photos taken with OP6), but I've been impressed enough with the Nightshade feature the handful of times I tried it (on OnePlus 6), but it simply won't compare to the likes of Pixel 3, which was recently infused with a ridiculously good night mode feature. That phone also has a better camera to begin with, and therein lays the main thing you give up with OnePlus: a top-end camera.
Whenever someone asks me if OnePlus is worth going with, the answer is an obvious yes. The company continues to offer a lot of value with its phones, and the design and build quality is fantastic, so I've had no problem recommending its phones. Of course, things change with the 6T if someone is insistent on an audio jack, but the number of people that affects will continue to dwindle. Ultimately, the camera is the only sticking point I can ever give people: if they truly care about taking quality photos while on-the-go, higher-end phones are going to fill the need better than the current OnePlus flagships.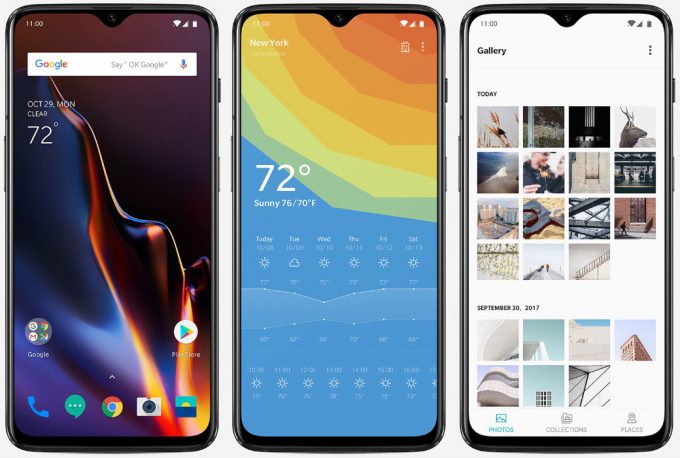 That all said, OP's cameras take great photos in the day time – it's only at night when things can get a bit hairy. When I was in San Francisco earlier this month, I was taking night photos with the OP6, while a friend was taking photos with his Samsung Galaxy Note 8. While the 6's Nightshade feature took about 10 seconds to capture a photo, the Note 8 captured a much clearer and brighter image a lot quicker.
Nonetheless, I don't at all mean to suggest that the OnePlus cameras are bad; it's just that for this photo-lover, they do leave a bit to be desired. But at the same time, I'd personally still go with OP because of the value the phones pack, because in the grand scheme, they still take good photos.
In moving from OnePlus 6 to 6T, two major changes are inherited. First is the fact that there is no audio jack, but that's a point I've talked enough about. You either care about it, or you don't. The second thing is the finger print reader, which is under the display. Fortunately, despite this cutting-edge tech, I'm happy to report that its performance has been quite good for me.
As you might expect, this in-screen reader isn't as quick as those typically found at the back. I can unlock the OP6 quicker than I can the 6T with the same thumb, but that's not really what this change is all about. This is about convenience, and in a way, simply having a cutting-edge feature.
Whenever a finger print is needed for authentication, an icon appears on the screen where the reader is, and as it's touched, it animates to let you know that it's reading your finger print. The overall authentication process takes a moment to clear, and overall, it's worked great for me. The animation is also cool enough to look at that it warrants showing friends how you unlock your phone, or even touching it wrong on purpose just to bask in its blue-green aura.
As mentioned earlier, the notch is another notable change between 6 and 6T, and after having used the 6T for a couple of weeks, I now believe that the teardrop notch is the best I've seen. I even like it more than the standard circle seen on the Essential phone. It looks… classier? Or at least subtler.
The 6T certainly isn't a phone that anyone using a 6 should upgrade to. It's the same internal hardware for the most part; it makes a lot more sense to wait for the OP7, or whatever the first 5G phone from OnePlus will be. We'll likely learn more about this soon, as Qualcomm will be hosting its third annual Snapdragon Tech Summit in Hawaii next week. CES will come soon after, at the start of January, so it's only a matter of time before we get a better idea of how the 5G rollout will play out in 2019.
In the end, the OnePlus 6T gets a recommendation from me just as the OP6 did. OnePlus continues to offer great value in its smartphones, and if the biggest complaint I have is that the camera isn't as good as phones that cost hundreds more, then I'll take it. I am forced to ignore the removal of the audio jack a bit, because it seems obvious that it's going to become a rare feature at some point. I'm just thankful that a simple adapter can remedy that, even if it means the phone can't be charged at the same time.
That all aside, the OP6T has pretty much everything else going for it. It's the phone to beat at its given price point.
Pros
Packed with Qualcomm's fastest Snapdragon (845) and Adreno graphics (630).
Great design, and lots of official options for cases.
In-screen finger print reader isn't the fastest out there, but it's the coolest.
Beautiful screen with pre-applied protector.
Includes free basic transparent case – a nice touch.
Equipped with the latest Android (9) out-of-the-box.
Excellent battery-life (thanks in part to the large 3,700mAh battery).
For what it counts, the 6T has a great-looking notch.
Cons
It appears that OnePlus forgot the audio jack…
No wireless charging or water-proofing.
Copyright © 2005-2019 Techgage Networks Inc. - All Rights Reserved.