Proporta DS Lite Accessories

Date: July 26, 2006
Author(s): Rob Williams

We all like to take care of our stuff, and the DS Lite is no exception. In that light, I am taking a look at the DS Lite screen protectors and leather case from Proporta.
---
I don't know about you, but when I buy a new tech toy, I want to take care of it. Yes, if I have a scratch on a screen or the plastic, it bugs the heck out of me. Companies such as Proporta cater to people like me, who want to add a little extra protection to their gadgets, especially the screens. Truth is, these things cost way too much to risk scratching all up.
Today, I am taking a look at two DS Lite products. Let's first take a look at their screen protector. Proporta sells many products, a lot of them being screen protectors. If you have a tech gadget with a screen, they probably have what you need. When I first purchased my DS Lite when they came out, I also purchased a few screen protectors, although I forget what the brand name was. It didn't matter though, because they were horrible. Because of my bad luck with those, I was looking forward to seeing how good these ones were.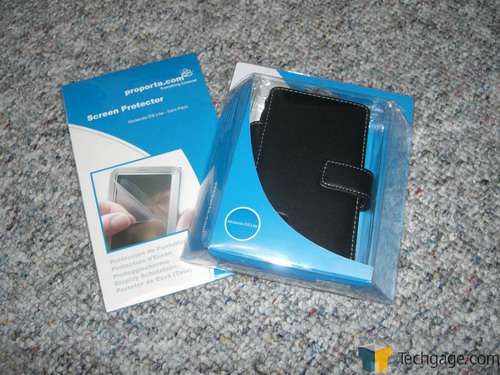 Besides the protectors, you will get a soft cloth and plastic applicator. Pretty self-explanitory stuff here. Before applying the protectors, you will want to make good sure that the screen is completely clean of any dirt or dust. I cannot stress this enough, if you wish to have a clean and clear looking gameplay area. After cleaning your screen, it's a matter of removing the protective back off the protector, and then laying it on your screens. You then take the applicator card to smooth out the bubbles.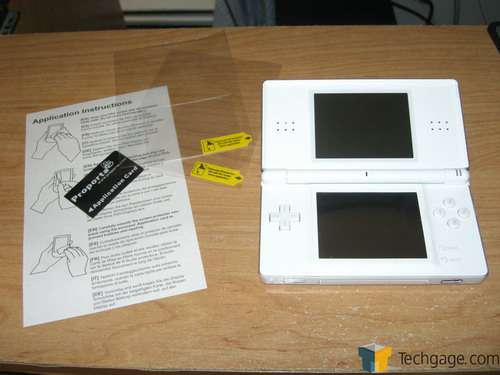 Because I did end up having dirt on my screen, I ran into a noticable air bubble. This dirt was not easily removable from the screen, so I had little choice. However, it's very hard to notice while the system is in use. The top screen is apparently better fit for these protectors, because it fit seamlessly. However, the touch pad left a little to be desired. Because the protector is slightly larger than the screen, there was a noticable buldge in the center. This is similar to what happened with my first set of screen protectors also. This is certainly more noticeable than a simple air bubble, but since it was on the touch screen and not the top, it was definitely manageable.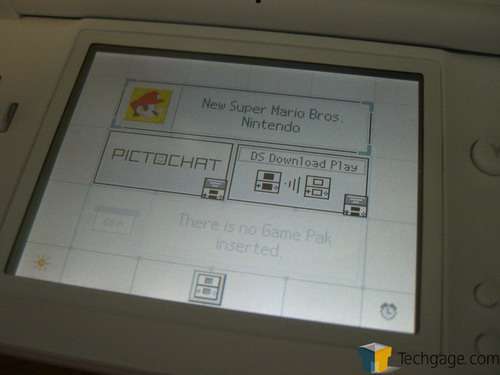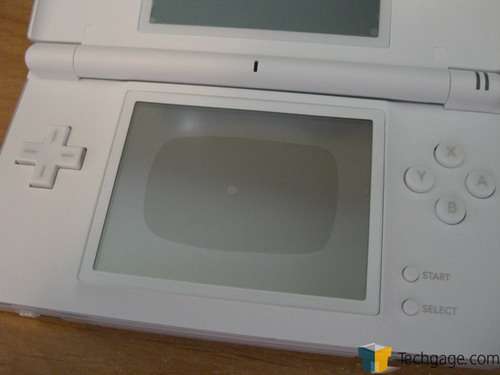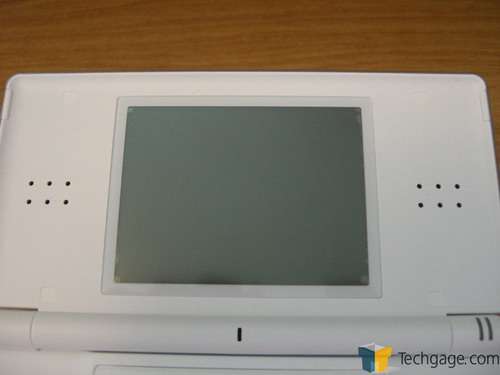 If you are not so worried about your screen but want to make your DS Lite look pimp, then you may want to take a look at their leather case.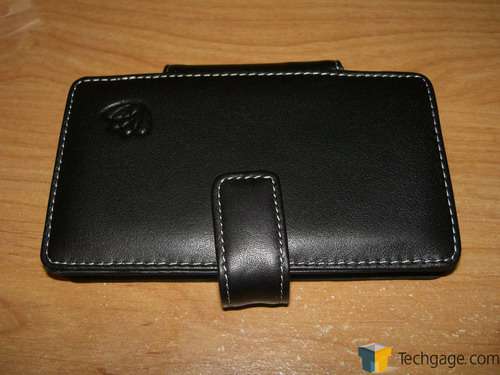 I have to say, the leather case is different than I expected it to be. The case opens up so that you can fit the bottom half of your DS snuggly into the pocketed area. When the system is closed, you will close the top of the case, and then button it closed. I am impressed by how secure the DS feels while in the case. It definitely makes the DS much bulkier, but it's some great protection against dropping or throwing against a wall. The inside of the case is lined with aluminum to help add to it's sturdiness.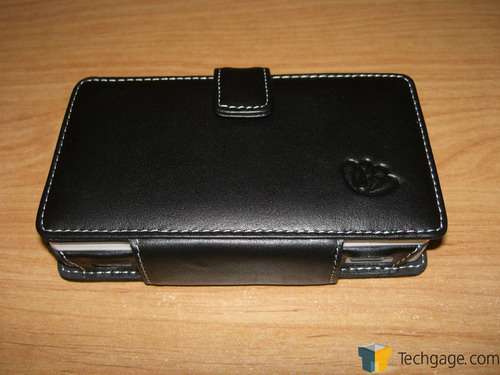 Overall, I am happy with the two products here. The screen protectors are better than the ones I have used previously, although it would have been great to have had four included instead of two. That would have helped the $10 asking price to be a bit more reasonable. The reason why two is not enough, is because if you fail to apply the first one (aka get dirt on it), you are screwed. Either way, if you decide to pick some up, you will not easily regret it. Just be sure to be ultra careful when installing them, and clean the area and your hands of dust.
Addendum: Proporta has let me know that they only include two of the protectors because they are completely washable, and can be dried off with a lint free cloth and reused like new.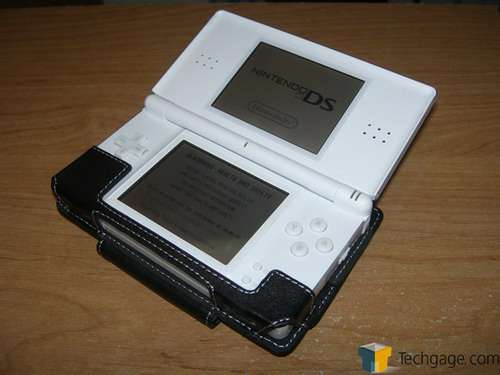 The leather case is a great addition to your DS Lite if you wish to add some better protection. At first, I wasn't fond of the D-Pad being so close to the leath part of the case, but after a while of playing I had actually found it more comfortable. The case would also prove valuable as a gift to your biker friend with the leather chaps.
If you are interested in checking out these products or others, head on over to the Proporta website.
Discuss in our forums
If you wish to discuss this article, you can do so in our related thread. You do not need to register in order to reply to our content threads.
Copyright © 2005-2021 Techgage Networks Inc. - All Rights Reserved.