SilverStone Ensemble EB01

Date: May 11, 2006
Author(s): Will Pope

Friends, Romans,Countrymen, lend me your ear. Well both ears actually as we take a look, and a listen to the Silverstone EB01 USB digital to analog converter.
---
Introduction
The SilverStone Ensemble EB01 is a convenient device that can instantly translate your PC's digital signals into lifelike analog sound suitable for personal high end stereo setups. EB01's advanced internal circuitry will ensure that any sound effect or music from your CD, DVD, MP3 files, or games will be reproduced in quality as the artist and content creator originally envisioned.
Special Features
High quality 4-layer PCB with a ground layer to ensure distortion free signals.
Pure sound reproduction with no filter capacitor.
Relay output ensures no popping noise when system turns on or off.
Automatic USB voltage regulator guarantees stable electrical input for EB01.
Analog and digital signals are powered separately for no cross-over effects.
USB powered for less clutter and ease of use.
Specifications
Digital to Analog Converter
Fully Compliant with the USB Specification (500mA)
Accepts 16-BIT Stereo and MONO USB Audio Data Streams
Dynamic Range 100dB (typ at 16-bit)
SNR
105dB (typ)
THD+N
0.002% (typ at 16-bit)
Full-Scale Output 3.1Vp-p
SAMPLING RATE (FS)
32kHz, 44.1kHz, 48kHz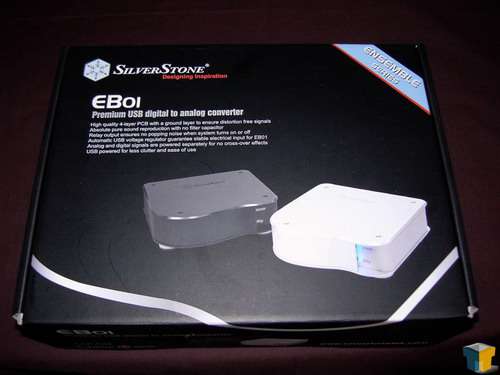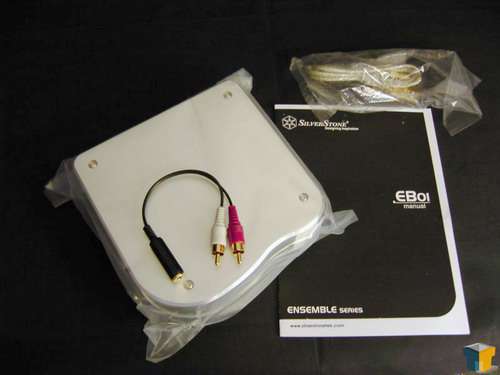 Let me say that when I first saw this product I remember thinking that this looks like another gadget that no one needs. What? Convert digital to analog. What's the point? A good question to ask. If you are an audiophile like myself, you will appreciate what this little box can do. I hooked this up to my PC and my home audio system using the auxiliary channel. The results were immediate.
I used both Media Player and WinAmp and I heard sounds in songs you can only hear through your home system. The richness and fullness of the music was as intended by the artist. Subtle things like the way a guitar riff ends or background vocals that can barely be heard in analog that can't be heard at all in digital.
I have a 200 disc cd player in my home system but I have much more music than that. This device allows me to play the music I have on my hard drive through my audio system with the same high quality. Who needs a 200 disc cd player when you have this mighty, little box. The brushed aluminum case, blue LEDs and component like feet are a nice touch. It is also available in black.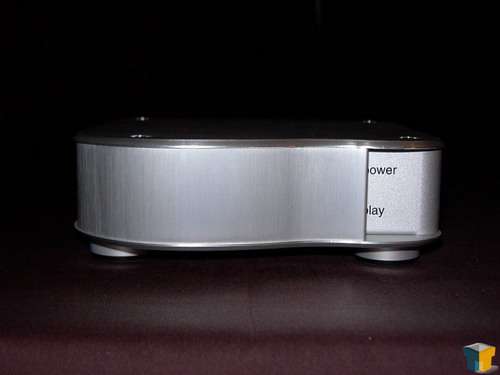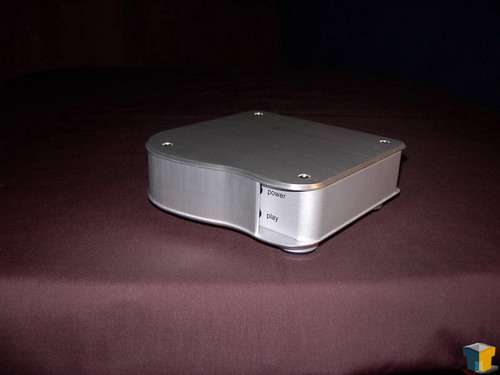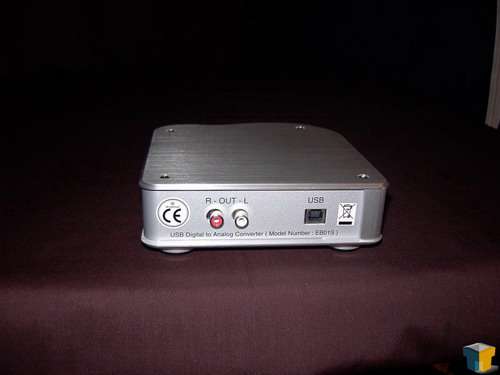 Under the Hood & Conclusion
So let's see what's under the hood.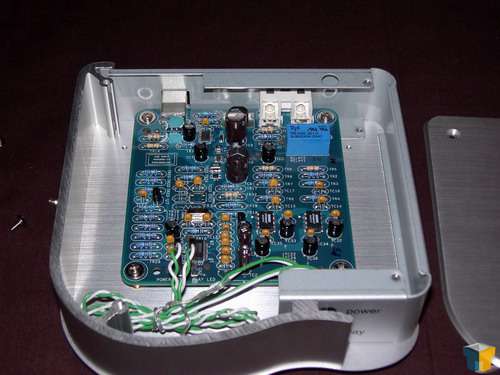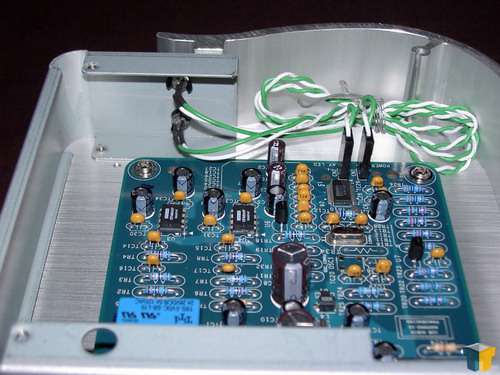 So did you notice how easy it would be to change the color of the indicator LEDs? Unplug the blue and plug in whatever color you want. It also has a small footprint so it can be tucked into tight spots.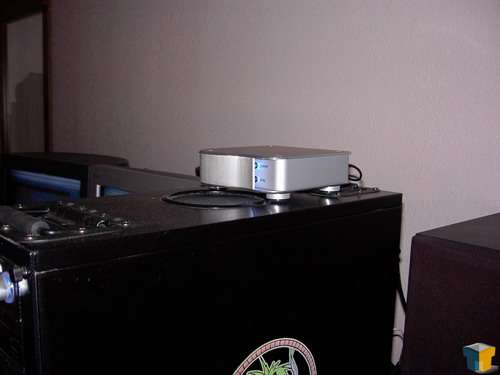 Conclusion
If you are really into music then this may be the solution for you. It sells on New Egg for around $90.00 USD but compared to the cost of a 200 disc CD player it's a less expensive way to achieve high quality sound and the ability, by using a large capacity hard drive, to access way more than 200 CDs. Like I said before the sound quality was excellent. If you don't really care about sound quality then you probably wouldn't spend the money. It would make an excellent addition to a HTPC set up as well.
The Good
Quality construction.
Looks good.
Does exactly what the manufacturer says.
The Bad
No Power switch, a minor point for me but worth a mention.
The Ugly
Nothing ugly about it.
For what it does and the quality of construction I'm giving it a 9 out of 10. I read some reviews that seemed confused as to this products purpose. It was obvious to me and one other audiophile form the first moment we heard music through it. I also read about volume issues. At first I couldn't get sufficient volume out of it un till it was pointed out that I should adjust the volume in Windows. Once done I could have shredded my speakers.
Discuss in our forums
Have a burning comment you want to throw at us? Hit up our related thread, where you do not need to register in order to post.

Copyright © 2005-2019 Techgage Networks Inc. - All Rights Reserved.