Sparkle Calibre P850+ 8500GT 512MB

Date: August 21, 2007
Author(s): Rob Williams

Having trouble deciding on which entry-level GPU to pick up? Sparkle's Calibre series might make your decision easier with it's P850+. In addition to DX10 support and a unique LED-readout, it offers an additional 200MHz on the core and 320MHz on the memory over reference 8500GTs.
---
Introduction
When the time comes to purchase a new GPU, there are many names that might come to mind. eVGA, XFX, Sapphire, BFG and so on. But one name not likely to be thought of in North America is Sparkle. You might be surprised to know though, that they've been around for quite a while.
Established in 1982 in Taiwan, they are one of the world leaders in manufacturing NVIDIA-based graphic cards, and are most popular in Europe, where their cards can be found for purchase quite easily. Months ago, they decided to to dip their toes into the North American market, and should be slowly leaking their products into our favorite e-tailers in the coming months.
Calibre is a branch of Sparkle that specializes in GPUs for enthusiasts, so when compared to their regular line-up, Calibre's will always look better, be more powerful and include unique features. Comparing a Calibre 8500GT to a Sparkle 8500GT is like night and day. While Sparkle's version clocks the card at 450/400MHz (Core/Mem), the Calibre version clocks at 650/720MHz (Core/Mem).
As I have come to find out, Calibre's version of the card is the highest-pre-overclocked card on the market. Stock 8500GT's are clocked at 450MHz on the core, but Calibre's upped that by 200MHz to settle at 650MHz. That's quite the overclock, and the closest competitor I could find had theirs clocked at 600MHz. How much further can it possibly be pushed? You might just be surprised.
Closer Look
As you can tell by the chart below, this card is not for high-end gaming. Rather, it's suited for those who want a decent gaming experience without a) spending too much cash and b) don't want the bare minimum. Since Sparkle's cards are difficult to find in North America, I have no idea on pricing. However, current prices for 8500GT of this 'calibre' average at ~$85USD on these shores.
Feature

Specification

Brand and Model

Sparkle P850+ (GeForce 8500 GT)

Core Clock

650MHz

Memory Clock

1440MHz

Memory Size

512MB GDDR3

Memory Interface

128-Bit

Max Resolution

2560×1600
1920x1080i (HDTV)

3D APIs

DirectX 10.0
OpenGL 2.0


Other Features

Dual-Link DVI
TV-Out
SLI Capable
HDCP Ready


| | | | | | | | |
| --- | --- | --- | --- | --- | --- | --- | --- |
| | GeForce 8800 Ultra | GeForce 8800 GTX | GeForce 8800 GTS | GeForce 8600 GTS | GeForce 8600 GT | GeForce 8500 GT | GeForce 8400 GS |
| Core Clock (MHz) | 612 | 575 | 500 | 675 | 540 | 450 | 450 |
| Shader Clock (MHz) | 1500 | 1350 | 1200 | 1450 | 1190 | 900 | 900 |
| Memory Clock (MHz) | 1080 | 900 | 800 | 1000 | 700 | 400 | 400 |
| Memory Total | 768MB | 768MB | 640MB / 320MB | 256MB | 256MB | 256MB | 256MB |
| Memory Interface | 384-bit | 384-bit | 320-bit | 128-bit | 128-bit | 128-bit | 64-bit |
| Memory Bandwidth (GB/sec) | 103.7 | 86.4 | 64 | 32 | 22.4 | 12.8 | 6.4 |
| Texture Fill Rate (billion/sec) | 39.2 | 36.8 | 24 | 10.8 | 8.64 | 3.6 | 3.6 |
The packaging is like none other. It's pure black with a subtle pattern, curved at the edges and opens up at the top. What strikes me though, is that it's difficult to tell what's inside… you have to look very close to find model information. It's found on the side, in very small font.
Included in the box is software, manual, VGA-to-DVI adapter and also a video-out cable.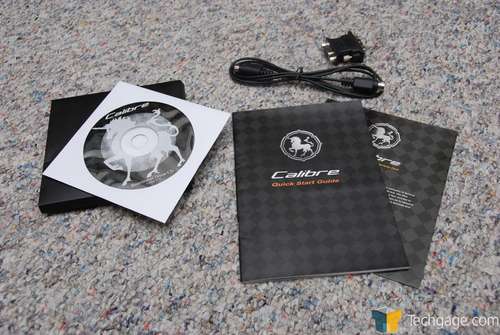 The 8500GT might not be the most powerful card on the market, but does Sparkle ever have a knack for making it look great. Anything cloaked in a pure black scheme is usually a winner with me. It's stylish, clean and has flames! Could it get much better than that?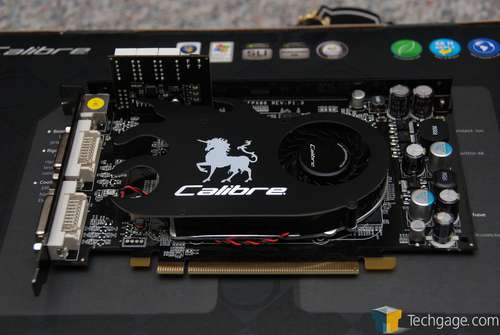 At the back, you can see the two DVI ports as well as the video-out.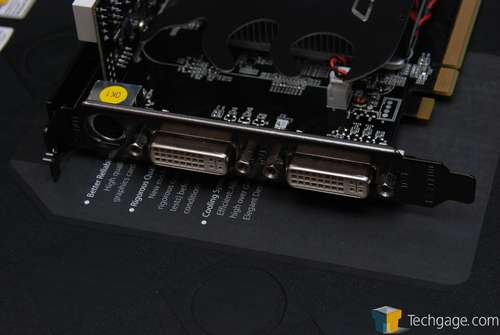 What the heck is that LED readout, you ask? I asked the exact same thing, but once installed I found out it's to read the GPU core temperatures and also for diagnostic purposes if there is a problem. I quickly compared temperatures taken with this readout and also Everest 4.0, and both were identical. It's bling, really, but it looks cool and serves a purpose.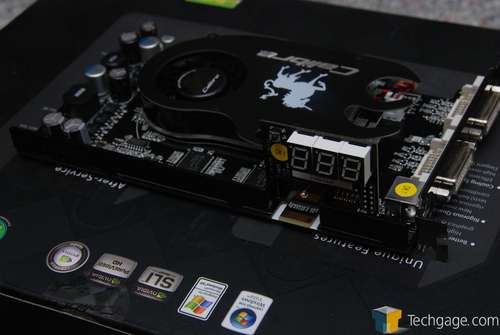 Lastly, the obligitory shot of the back of the card.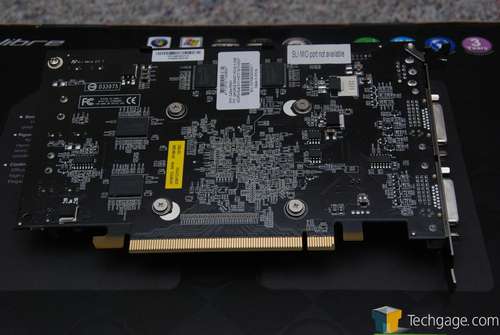 With our look at the physical card out of the way, let's jump into our testing methodology and then 3D Mark.
Testing Methodology, 3D Mark 2006
Regardless of what performance-related part we are reviewing, there are a few conditions that we meet prior to benchmarking:
Clean OS installation (Only required applications/games/benchmarks are installed)
Desktop and scrap files are cleaned up, including emptying of recycle bin/trash.
No virus scanner or firewall is installed in our stand-alone installations.
Internet is disabled prior to any testing.
Computer has proper airflow and room temperature is 80°F or less.
Below is all of the information regarding our testing machine. Links lead to our review of said product.
Because video drivers are constantly improved, we always download the latest version from the respective manufacturers website. In this case, NVIDIA released new drivers for both XP and Vista towards the end of July, which we promptly installed before testing.
3D Mark 2006 is our only automated benchmark, which we choose to include simply because it's the most popular GPU benchmark available. Aside from that, we also include five games which each are played manually on three different resolutions. Because of variances in gameplay that can occur during manual play-throughs, results will not scale as they would when using a time demo. We choose to not include time demos because they rely more on the CPU than they do the GPU.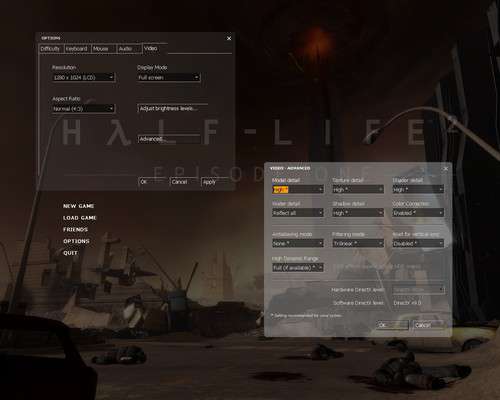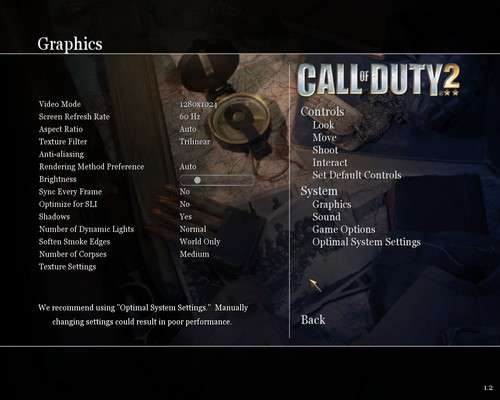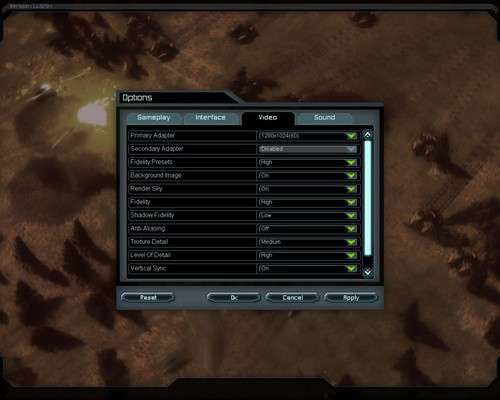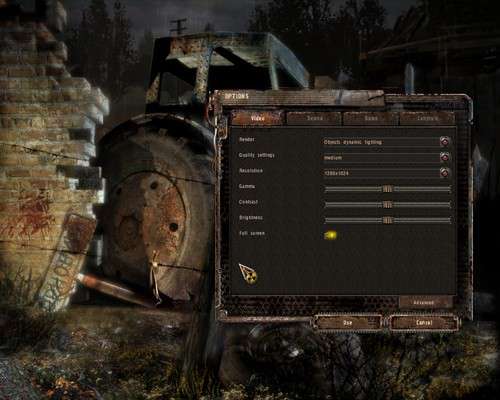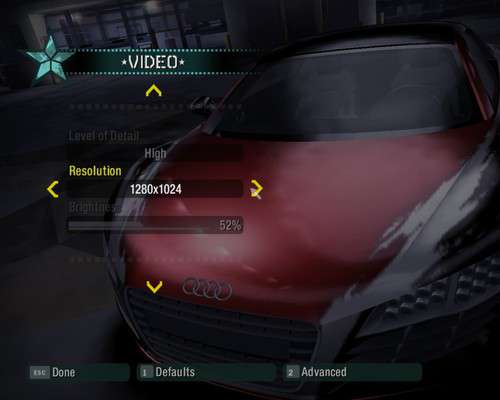 FRAPS 2.90 is used for all FPS capturing due to it's proven accuracy. Because the 8600GTS is not a high-end product, the majority of consumers purchasing the card shouldn't expect to play games above 1280×1024 resolution, unless it's an older title. We've included 1600×1200 and 1920×1200 to show the stark declines in average FPS and also to have a hearty chuckle.
Futuremark 3D Mark 2006
Although 3D Mark's relevance on GPU performance is often disputed, it scales well with faster GPUs (and CPUs), which is why we choose to include it. It's a cheap and easy way to compare one or more graphic cards to one another.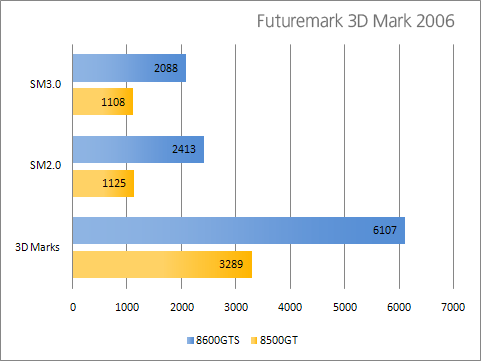 Note that one reason the 3D Marks are high as it is, is thanks to the fact that the QX6850 CPU is used for testing. By comparison, swapping our 8600GTS with an 8800GTX will push the score to 12,000 and beyond. The CPU itself is responsible for more than half the score. One thing is clear though, the 8600GTS has a lot more pushing power than the 8500GT.
Half-Life 2, Stalker, Supreme Commander
For Half-Life 2: Episode 1, I chose my favorite level, ep1_c17_02a. The level starts you off in a dimly lit hallway and you need to make it through to the roof where an airship is trying to gun you down. It's a fun level, and really shows off HDR.
The game performed very well at 1280×1024, but bumping up to 1600×1200, I could feel the differences very quickly. 1920×1200 was "playable", but not too enjoyable, I assure you.
STALKER
In S.T.A.L.K.E.R., I chose a run-through with the thumb drive mission, which occurs near the beginning of the game. Through it, there are many people who die and you get to leave with a thumb drive. Does it get much better?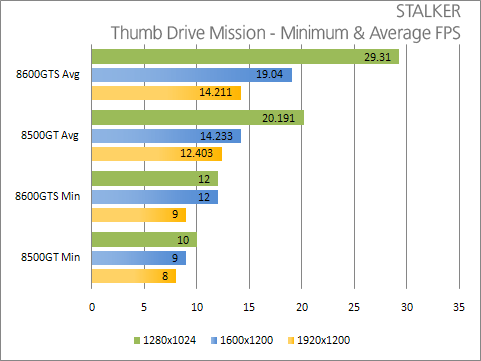 Stalker has the ability to put low-end graphic cards to their knees, as was evidenced here. 1280×1024 was playable, but not ideal. Anything higher is a joke… not happening.
Supreme Commander
SupCom is yet another game that I could probably play better blindfolded, but man, is it pretty to look at. Considering this is the game included with the card, it could not have been left out. The level used is Finn's Revenge, which we have a saved game for. When loaded, it allows us about five minutes before the match ends, thanks to the huge army we've built up.
While STALKER is a game that requires higher FPS to enjoy, SupCom ran surprisingly well even at 1920×1200. The card managed 13FPS, which is hardly brag-worthy, but it WAS playable. I found either 1280×1024 or 1600×1200 to be the preferred setting though.
NFS: Carbon, Call of Duty 2
In our NFS: Carbon test, we played through the first normal race when choosing one through the Quick Race mode. Two
choices of car are given, an upcoming Chevrolet Camaro and a Koenigsegg CCX. I think it's obvious which one I chose.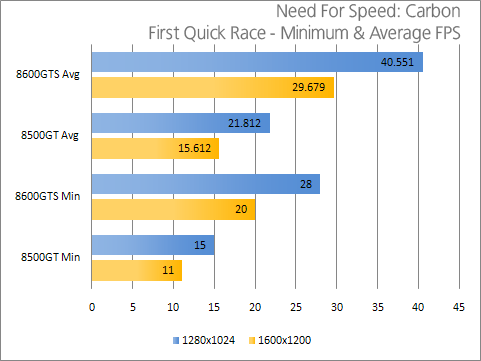 Racing games are notorious for running sluggish with slow video cards, but NFS remains surprisingly playable even at even 15FPS, although 20+ is much appreciated. We didn't even hit that at 1280×1024 with the car, but was still completely playable. Once again, anything higher is a no go.
Call of Duty 2
CoD2 is close to being two years old, but it still pushes current GPUs enough to warrant it's inclusion. This game is one that can be played at lower FPS, and that was the case here. The level chosen here was Demolition, which begins immediately after the training level.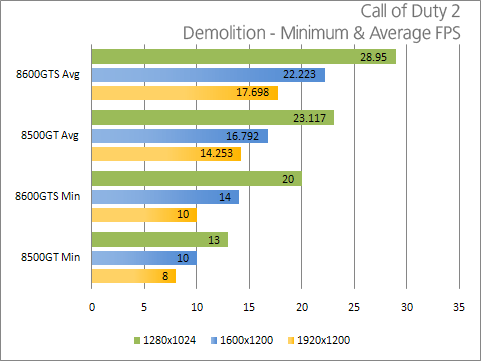 Like the other games here, CoD ran "playable" at 1280×1024 with random bouts of noticeable drag, but it wouldn't be bad enough to keep me away from playing.
Overclocking, Final Thoughts
When overclocking is concerned, I can say I was honestly impressed with this card. As pointed out in the introduction, a stock 8500GT card has frequencies of 450MHz on the Core and 400MHz on the memory. This Calibre card ups that to 650MHz and 720MHz, respectively. That, in itself, is impressive. However, after a little bit of playing around, I found 735MHz/750MHz to be the max stable overclock that this card could handle.
Compared to a stock 8500GT, this card hit almost +300MHz on the Core and +350MHz on the memory. That's pretty exciting for any graphics card.
That said, this is the first Sparkle card we've reviewed, and so far we are impressed. Will it be the last? It's hard to say, since at this point in time it's difficult to find their cards for sales in NA. They are working towards getting their products listed at our popular e-tailers, but the process can't happen quickly enough, it seems. Considering the fact that we have a lot of European visitors however, this review applies to you.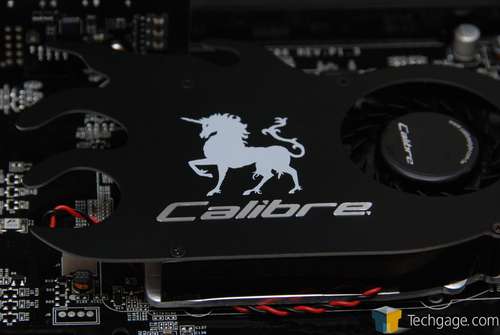 After looking through a couple UK-based e-tailers, I found the price for the card to sit at approximately £45 (~$93USD). At that point, it's about $13USD higher than the rest of the competition over here. In lieu of that fact, I am going to award the card an eight out of ten, for a few different reasons. First, this card is the highest stock-clocked 8500GT on the market. Second, it's overclocking ability is top-rate. Lastly, the card itself looks fantastic. Sparkle knows who they are catering to with their Calibre series.
If you are in the market for a budget GPU and are unwilling to spend more than $100, then any 8500GT will serve you well. It doesn't offer advanced performance, but most games ran nicely at 1280×1024. To go higher, however, I'd recommend at least an 8600GTS.
Discuss in our forums!
If you have a comment you wish to make on this review, feel free to head on into our forums! There is no need to register in order to reply to such threads.

Copyright © 2005-2019 Techgage Networks Inc. - All Rights Reserved.