SteelPad S&S

Date: July 7, 2006
Author(s): Rob Williams

There is no shortage of mousepads to choose from when you are looking for a new purchase. That makes it difficult to figure out which one, is the right one. The S&S has potential, as it was co-developed by actual gamers.
---
Introduction
If you are looking for a mousepad to purchase, the decision process can be daunting. Most high quality pads cost up to $40, so you don't want to simply risk a purchase and hope that it suits your fancy. A well designed mousepad is a true asset to your gaming, and even regular computer use. When you have a solid mousepad, the computing experience can be far smoother. However, if you have a $2 mousepad that was included with your PC, the experience could prove anything but that.
In the past year, we have taken a look at around ten different mousepads… three being from SteelPad. Some were better than others, but they all had one thing in common… their goal is to provide the ultimate mouse control during your gaming sessions. One thing is for sure, and that's that not one pad will suit everyone. Some players will enjoy an ultra smooth surface, while others may prefer one thats more rough.
The S&S that I am taking a look at today, is similar in appearance to the SteelPad 4D that I reviewed early last year. That's where the simularites end. You are probably wondering why it's titled the S&S, and so was I. Upon doing research, it actually stands for SteelPad & SK-Gaming. For the uninitiated, SK-Gaming is a very large clan that spans throughout various games, most notably Counter-Strike.
SteelPad had the sole help of the SK-Gaming clan mates to design the 'ultimate' pad. It took over 200 adjustments of the surface before SK was truly happy with the pad. Obviously they are not only dedicated gamers, but gamers who genuinely care about their hardware. So, having such support behind the mousepad certainly gives a good boost to it's appeal.
The SteelPads packaging is made of cardboard and opens on each end. The package was a little beat up, as are most packages I receive from UPS. Nothing inside was damaged from the rough-handling though, and that's what matters. Included also with the pad are the appropriately named Padsurfers. They are hard plastic feet that you place over the old feet on your mouse, for a fresh new slick feeling.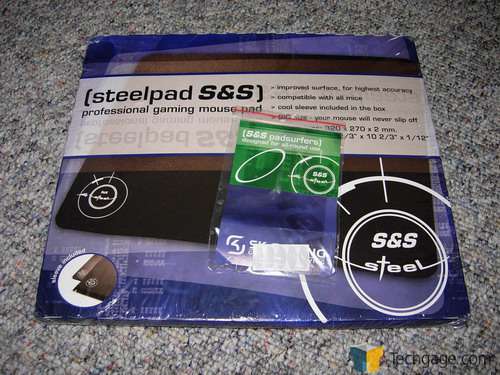 If you regular LAN parties, you will appreciate the included nylon protective sleeve. It zippers up to keep the pad secure, and includes a pouch in the back to keep your mouse or a few CD's in. If you like the pad but don't want this sleeve, you can purchase the S&S Solo instead. The absolute only difference is that it does not include this sleeve, which is probably not needed for people who will never remove the pad from their desk.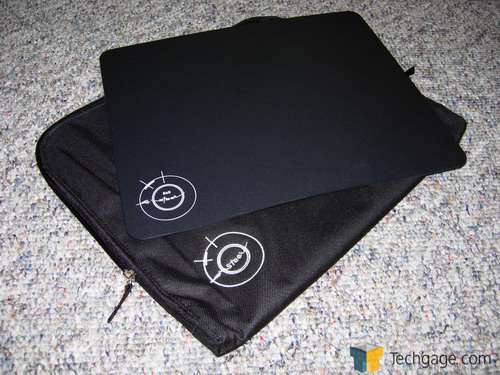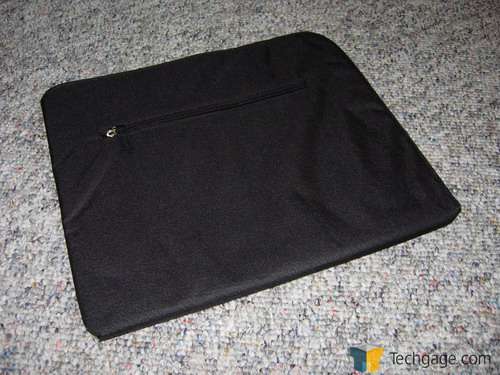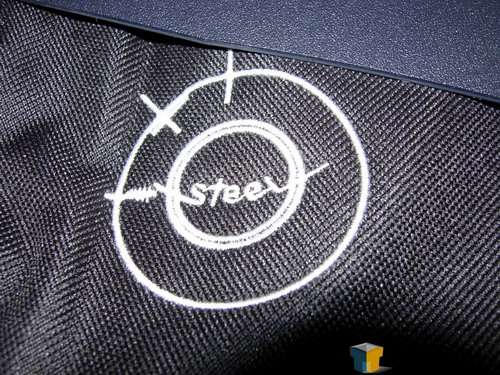 While some mousepads try to have a surface that seems to have just been waxed, the S&S doesn't believe that's what hardcore gamers need. It has a rougher surface, which applies slight drag compared to other pads on the market. Why this is beneficial though, is because it can give greater and more accurate control over the crosshair. Many gamers who play FPS games religiously tend to decrease their accuracy in a said game as low as they possibly can. With this specific pad, you don't need to decrease it as much, because of its design.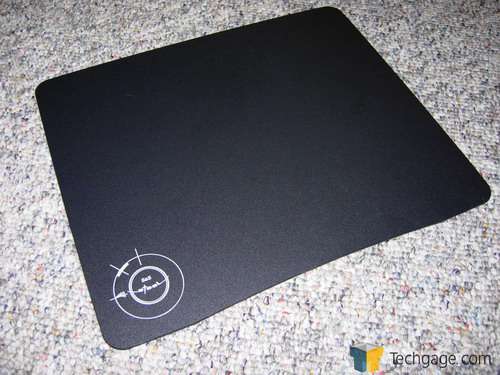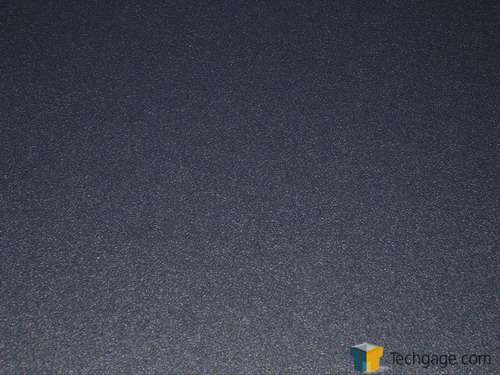 I didn't think I would be a fan of this, because I quite liked the Func sUrface1030 Archetype due to it's slick surface. After gaming in Counter-Strike for an hour though, I am leaning towards the S&S because I found I did indeed was more precise. However, I still prefer the Func for desktop use because of it's quicker acceleration.
On the back of the pad, we see sprayed rubber such as we seen on the SteelPad 5L. This proves one of the best methods, because it's an extremely thin layer, so it helps the pad feel more flush to the desk than it would with feet.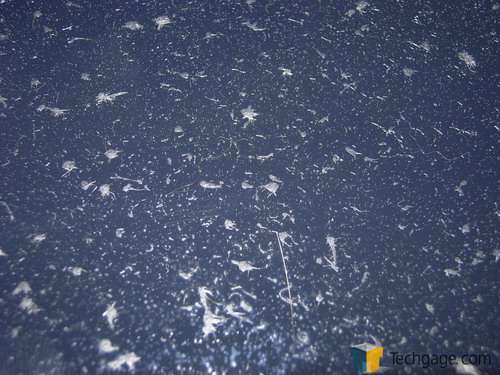 Here is a shot of the S&S alongside the Func and 5L. The S&S falls in the middle. It's a large pad, but not as large as the 5L. One thing that the S&S has over any mousepad I have tested though, is it's thin frame. It's only 2mm thick, so your mouse will be as close to the desk than it would be with most other mousepads. The only pad I have used that was this thin was the 4D.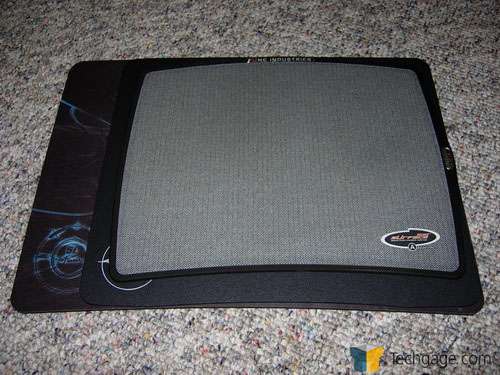 Touching on the feet that are included, they are very easy to install. I just wiped off my mouse before applying, and they went on without a problem. They are pretty sticky also, so they will not fall off easily. I have not performed any long term tests though. They actually do make quite a big difference when using the S&S than without, so it's wise to stick them on, even if you have a brand new mouse.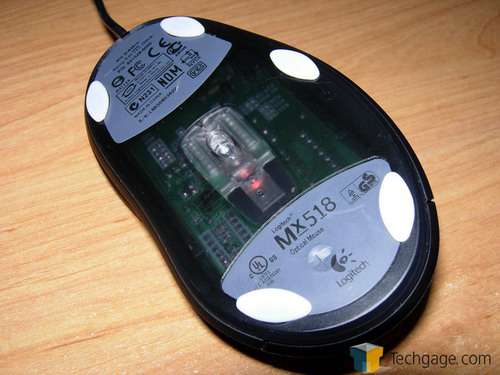 Overall, this is a fantastic mouse pad. If you are looking for a pad that is not ultra-slick, but rather offers a surface that delivers utmost precision, you will not go wrong with checking out the S&S. The price for the S&S hovers around $35US, which includes the pad, sleeve and padsurfers. The Solo version, without the sleeve, will cost less but I have been unable to find an average price on any e-tailer.
I am awarding the S&S a 9 out of 10.
Discuss in our forums!
If you have a comment you wish to make on this review, feel free to head on into our forums! There is no need to register in order to reply to such threads.

Copyright © 2005-2021 Techgage Networks Inc. - All Rights Reserved.