SteelSeries Arctis 5 7.1 Surround Sound RGB Headset Review

Date: November 14, 2016
Author(s): Ryan Perry

After 2 years we're back looking at another headset from SteelSeries. Where the last one occupied the premium end of the scale with a price tag to match, the new Arctis series is set to take aim at the mainstream market, but retain the premium features. Read on to see how the Arctis 5 stacks up.
---
A Look At The SteelSeries Arctis 5

To gamers, a headset is just as essential as any other component in their rig.

Not only does it need to have excellent sound reproduction so that they can hear every missed bullet or footstep, and a quality microphone with which to coordinate strategies and trash talk n00bs, but it also needs to be customizable to their exacting preferences, lightweight and comfortable for long gaming sessions.

Unfortunately, many manufacturers charge an arm and a leg for a quality gaming headset that covers all of these bases, but thankfully this appears to be changing with the release of SteelSeries' Arctis headset lineup.

Not only will users now get to keep all of their appendages, but they'll also score a quality headset at a reasonable price point.

The Arctis family of headsets are available in black or white, and are compatible with PCs, consoles, and mobile devices.  There's the Arctis 3 that covers the essential needs of gamers, the Arctis 5 that we're looking at today, which sports RGB illumination and a small number of additional features, and the Arctis 7 that features most of what the 3 and 5 models do, as well as the added convenience of wireless connectivity, and a few other bells and whistles.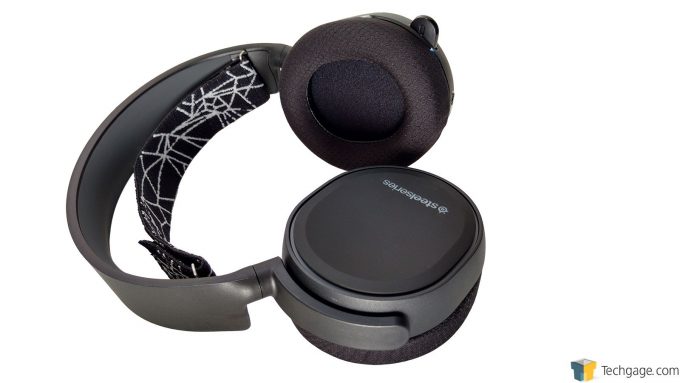 We'll start this headset hootenany with a look the cups that feature a fair degree of swivel so that they'll lay pads down when the headset is worn around the neck. On the Arctis 5, these ear pieces feature RGB LED accents on the outside, while on the inside is a ring of what SteelSeries calls AirWeave padding to keep your ears comfy and cool. Under the inner lining are the DTS Headphone: X 7.1 surround sound-capable SP1 drivers, which SteelSeries claims use the same 40mm neodymium drivers used in its premium headsets.
On ear controls for the Arctis 5 are made up of a mute button for the microphone, and a volume dial. These are placed on the lower rear edge of the left cup, behind the port used to connect the headset to the ChatMix control dial, which sits just back from the 3.5mm audio share port.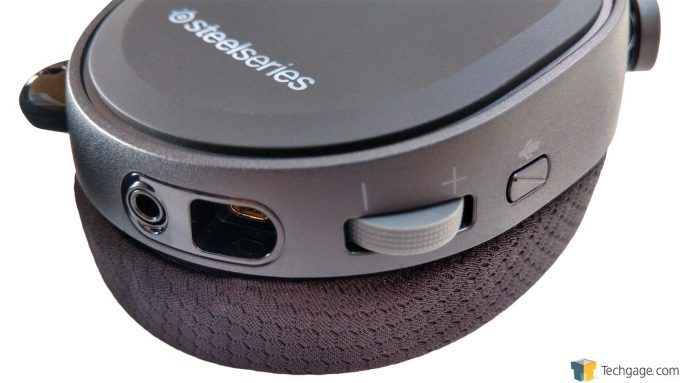 The retractable boom microphone stays stored in the left cup and simply pulls out when needed. The boom itself is flexible, while the end features a bi-directional, "Clearcast" noise-cancelling mic, with an illuminated top section that glows red when the mic is muted.  SteelSeries claims to have gone back to the drawing board when designing this mic so that it provides out-of-this-world voice capture quality.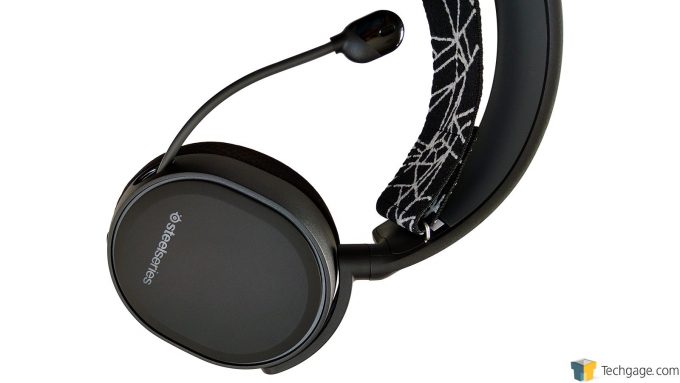 All of the Arctis headsets allow for some customization in the form of the headband wrap. Like the lowest price model, the Arctis 5 features a half wrap suspension headband that secures to the headset through two metal loops with Velcro. It ships with a band that features a white geometric pattern, but SteelSeries already has different designs available for sale in its store.
Six feet out from the end of the USB cable sits the ChatMix control dial.  This small, white LED-lit dial changes the blend of in-game sounds and music, and incoming voice chat to ensure that one doesn't drown out the other.  The rubber ring on the underside protects the surface it rests on, as well as providing a small amount of resistance to slipping and sliding.
All of the Arctis headsets feature SteelSeries Engine 3 support, which allows users to store profiles with various changes and tweaks to how the headset sounds and performs. In the case of the Arctis 5, it means custom RGB lighting configurations, and surround sound, equalizer, and compression tweaks.
Changes to the microphone, such as noise-cancelling and volume, are also saved here or to the cloud so that they can be loaded later on. The screenshots below show some of the lighting settings, as well as some of the EQ presets that are available.
Included with the Arctis 5 is a rather odd assortment of stickers, a card with some links to SteelSeries' social media accounts and the URL for support, a product information and user guide, the ChatMix dial, the extension cable that runs from the dial to the headset, and finally a 3.5mm 4-pole connector that allows the Arctis headsets to be used with consoles or mobile devices.
SteelSeries Arctis 5 Testing

Testing headsets can be tricky, so we've decided to approach it a bit differently this time around by running the Arctis 5 through the tests over at audiocheck.net, to give us some data using more standardized testing, before we talk about our personal experiences based on ease of use, and how the headset performs while playing games, watching movies, and listening to music.

We also performed a comparison test of the new Clearcast microphone, before wrapping things up with a quick look at whether or not the Arctis headset is comfortable enough to allow gamers to hunker down for hours without having to worry about fatigue or making adjustments.

Before we go any further it should be said that while it is nice to have some actual tests to run the headset through, the results will ultimately be affected by my hearing.  I'd like to consider my hearing to be healthy despite some of the crazier things I've done in my younger days.

Even so, I have regular hearing tests every 2 years that have been coming back clear, and always protect my ears if I'm playing with a band or attending a loud event, but that doesn't mean that my ears will hear the same sounds as the next person since everyone's ears are tuned differently.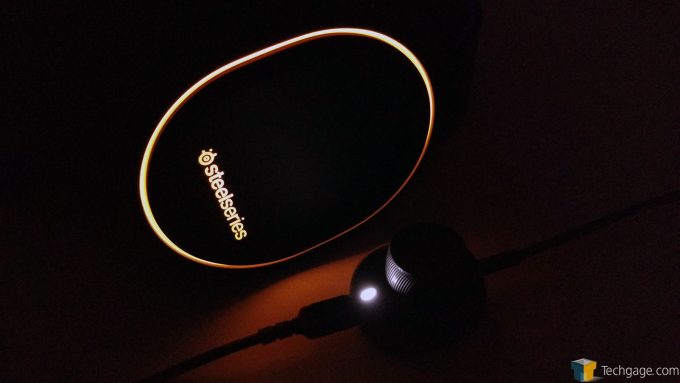 The results below show how the Arctis 5 stacked up to a top-tier headset that I have been using for several years, the SteelSeries H-Wireless.  Although it's no longer available, having been updated and relaunched as the Siberia 840, it has the same size and type of drivers as the Arctis series, so we figured it would be worthwhile it to include some comparison data, especially given the much higher price point of the wireless version.
In an effort to keep this review as streamlined as possible, we didn't go into detail about each test and what it represents, however those looking for more information can head over to the website for a full explanation.  All tests were run with the EQ flat without any other options enabled unless specifically mentioned.
Arctis 5
H-Wireless
Bass Response
Treble Response
Spectral Flatness
Dynamic Range
Quality
Driver Matching
Wiring
Binural Test
So what does all of this mean?  Well, it means that the Arctis 5 held its own with a headset that retailed for over twice the price.
After putting on the Arctis 5, I immediately mentioned to Rob, our Editor-in-Chief, that it seemed like there wasn't as much treble.  After running these tests, it became clear that this summation was correct as the treble response test stops being audible at a lower frequency than with the H-Wireless.
To me, this gave the headset a perceived bass boost, which may not be preferred by some and will ultimately come down to personal preference, but remember that the EQ is flat and there are tweaks that can be made to bring the treble back in line.
Those who have checked the official specifications for the Arctis 5 might be wondering why the numbers are off.  The Arctis 5 is advertised to have a frequency response from 20-20,000Hz, but we found it only went up to 14,000Hz (14kHz), however that's based on my hearing. While it's clear that my ears can hear up to at least 16,000Hz as is evident by the treble response testing of the H-Wireless, the numbers are still lower than advertised, but this isn't likely to an issue for most.
The Quality, Driver Matching, and Wiring tests revealed no issues with the Arctis 5, however it did identify a slight fluctuation with the H-Wireless during the Driver Matching test, but that's nothing we need to be worried about as far as this review is concerned. In the end, it's great to find that the Arctis 5 has been solidly designed and built to be consistent across the board.
To test the microphone recording quality we positioned the mic on both headsets so it was exactly at the corner of my mouth, an inch and a half away.  Recording levels were the same for both headsets, and once done we put the samples back to back so that they can be easily compared.
After playing back both samples, it became immediately clear that the recording quality of the new Clearcast microphone is head and shoulders beyond what the H-Wireless can produce. Not only is it clearer and less muffled, but the noise-cancelling feature is in full effect as it removed the slight hiss found in the sample recorded using the H-Wireless.
Ease of use again comes down to personal preference. We found the ChatMix control made for easy, on-the-fly adjustments so that voice chat doesn't get washed away by other sounds, however the control dial is so small and lightweight that it moved around a bit and sometimes flipped onto its side.
The on-ear controls are well laid out and become easily accessible after a while, once muscle memory kicks in. Customizing the lighting, sound, and microphone was simple as well, thanks to the easy layout of the Engine 3 software. This was made even easier by the small "?" in the corner of each section, in case the purpose of the tweak is unclear.
Games, Movies, Music, Plus Final Thoughts

Now for the nitty-gritty – everyday usage scenarios in the form of playing games, watching movies, and listening to music.

The games we chose to test the sound and positional audio quality of the Arctis 5 were Grand Theft Auto 5 for its multitude of layered sounds, and an old-time favorite, Battlefield: Bad Company 2, which can push the player to determine where sounds are coming from at times. As mentioned, the EQ remained flat in all tests, but this time around, we played an additional session with the DTS surround sound enabled to see just how immersive gaming could be.

GTA V tends to have a lot going on, with things blowing up, gunfire ringing out, yelling, crashing, and/or jets flying overhead. It can get intense at times, so being able to hear everything clearly is very important. During a quick session, gunfire, NPC voices, radio chatter, and car engine noise were all easily distinguishable.

Explosions were crisp and booming without being too over-the-top to the point where they were overwhelmed. With surround sound enabled, the audio became somewhat lack luster in my opinion.  Some sounds that were well pronounced in stereo became thin and in some cases almost inaudible.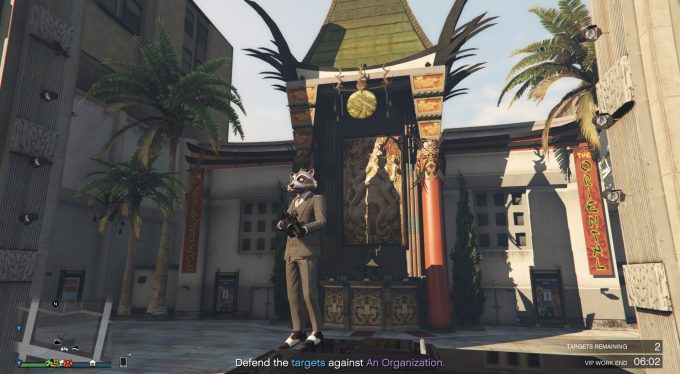 Switching over to BF:BC2, which has far less going on at times unless you're front row center in a fire fight, we joined a game of Conquest on the Heavy Metal map, which is my go to map for some fast and dirty sniping fun.  It puts a lot of emphasis on positional audio because enemies will try to flank you or take long shots to force you to switch position.
Sound quality here was great as well, and positional audio was pretty darned good using only stereo sound. Teammates dropping ammo behind me and footsteps off to my side were easily tracked.  Kicking on surround sound however brought things to another level as the map seemed to instantly open up and the game became incredibly immersive.
Tanks roaring along beside me, gunfire from choppers on the other side of the ridge, and explosions out of my field of vision sounded incredibly real. It's instances like this that make the surround sound capability of the Arctis 5 shine.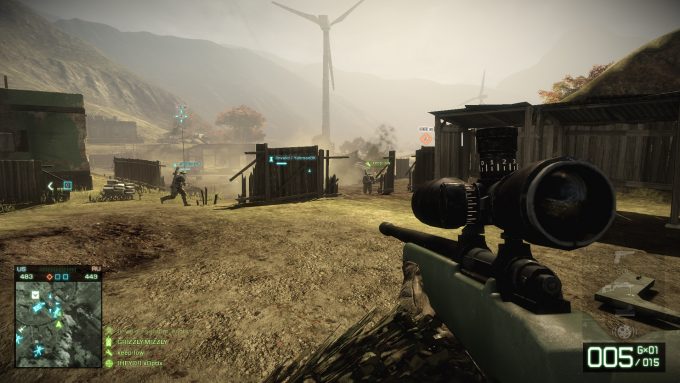 Our in flight movie was the retail Blu-ray of 2016's Deadpool, which has enough of everything going on at all times to make it a prime target.  Even though we ended up "testing" this movie from start to finish, with and without surround sound enabled, for the purpose of this review we focused on the highway scene at the beginning of the movie.
There's dialogue, there's gunfire, revving engines and more, all of which was reproduced very well using stereo sound. However, when surround sound was enabled, the audio sounded so good that the only thing missing was a bag of stale, overpriced popcorn, and some jerk kicking the back of your seat.
For testing the Arctis 5 while listening to music, we turned to my all time favorite metal band, Fear Factory, and their breakthrough album from 1995, Demanufacture.  Rather than limit testing to one particular genre, we also tested Cake's 2011 album, Showroom of Compassion.  After listening to both albums from start to finish, we're happy to say that neither held an advantage over the other as the Arctis 5 did a fantastic job in both scenarios, even with the flat EQ.
The fast bass drums and staccato riffs of Fear Factory didn't overpower some of the more subtle samples that the band has become well-known for, while Cake was nearly blissful to listen to as the trumpet rang out clear above the funky bass lines that remained deep, yet articulate, without drowning out the guitar or vocals.  We're sure that audiophiles would be disappointed, however they likely aren't reading this review, so the rest of us should be extremely happy with the performance.
When it comes to comfort, based on the size and shape of my head along with personal preference, the Arctis 5 was very comfortable due to the fact that other than the cups, only the soft, stretchy, ski goggle-type headband makes contact.
Many headsets, including the H-Wireless, have some sort of foam on the inside of a hard headband, which compacts after a while and could cause pain, especially if you only have one cup on as I frequently do.  Thankfully with the Arctis series, that's not the case. Those with smaller heads might have problems with the somewhat limited sizing available due to the small contact area of the Velcro.  The AirWeave pads on the inside of each cup, do a good job at keeping the headset as lightweight as possible, while still allowing your ears to still breathe, without losing any sound isolation.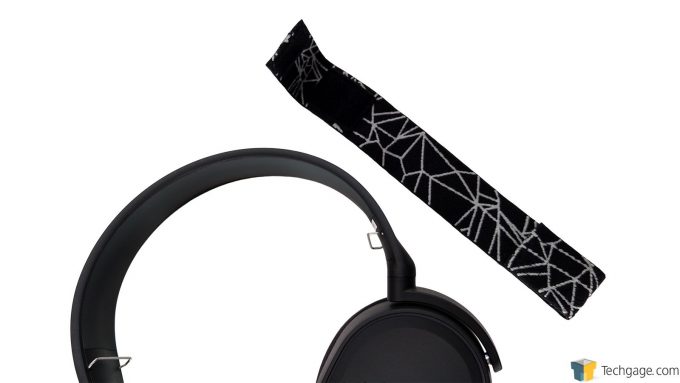 Final Thoughts
There is absolutely no reason that we can think of as to why you shouldn't own this headset.
The stereo and virtual surround sound quality found after running our usual battery of gaming, movie, and music tests, was superb. The new Clearcast microphone is far beyond many that we've tested before, including the one found in the much more expensive H-Wireless.
The suspension headband system is comfortable enough for some extra long sessions, and the price point is very attractive.  Couple this with the fact that our new tests found no deficiencies in the build quality, and this is one tough headset to beat
This complete package makes us wonder if some of the Siberia lineup will become obsolete? Who knows, but one thing's for certain, SteelSeries has a winner on its hands.
As mentioned several times throughout the review, much of this comes down to either a person's hearing abilities, or personal preference.  For me, the Arctis 5 hit all of the marks dead center.  There wasn't a single instance where I wasn't completely happy with this headset.
Some might cite the surround sound quality in GTA V as a possible negative point, but based on what was experienced with BF:BC2 and while watching Deadpool, we don't feel that the headset was to blame.
One small complaint, as we noted earlier, is that the ChatMix dial is so small and lightweight that it sometimes flips over if the cable is twisted even a tiny bit, or if the user takes too much slack out of the cable.  A little bit more heft in the base could possibly help with this, but it's such a minor annoyance that we feel it's really a non-issue.
If you want to get into one of these headsets on the ground floor, the Arctis 3 will set you back $79.99USD, while the Arctis 5 is retailing for $99.99. The big brother of the bunch, the wireless Arctis 7, is currently selling for $129.99USD.  All models are available in SteelSeries' store, along with the replacement headbands, and other accessories.
A few of us on the staff had a quick conversation about gamer gear versus audiophile gear, and while I have yet to try a true set of audiophile headphones, I've tried a few gaming headsets while on the clock here at Techgage, and many more on my own time.  After a week and a half with the Arctis 5, I feel comfortable saying that it is a standout piece of gear in every sense of the word.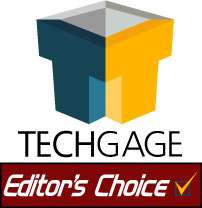 SteelSeries Arctis 5 7.1 Surround Sound RGB Headset
Pros:
Fantastic sound reproduction in stereo and surround sound modes in all scenarios
New Clearcast microphone is a major step forward
Suspension headband keeps the headset light and comfortable
Middle of the road price point for high-end quality across the board
Cons:
In game surround sound quality might be hit or miss depending on the title
Copyright © 2005-2019 Techgage Networks Inc. - All Rights Reserved.