TG Gift Guide 07 – Video Cards & Displays

Date: December 17, 2007
Author(s): Matt Serrano

Our Gift Guide continues with an exhaustive look at the entire spectrum of available video cards for all price-ranges. On top of that, we also give our top five list for monitors which range from the reasonably priced to the ultimate drool-worthy. No matter your budget, we have you covered!
---
Introduction, Video Cards (Ultra-Scrooge – Mid-Range)
Video Cards: Rory Buszka and Colin Huckstep
Monitors: Matt Serrano
It's been a rollercoaster year for the video card industry – for our emotions, that is. For now, NVIDIA's G80-based GeForce 8800 Ultra still holds the performance title, but AMD fought back in a big way in the lucrative upper mid-range category with their new Radeon HD 3850 and HD 3870, two reasonably affordable high-end cards we feel we can finally recommend from AMD's lineup – leaving the video card war looking less like a one-sided slugfest and more like an even match-up.
The spirit of competition is evident in our 2007 video card gift guide – in every major price category, we've got at least one offering from both AMD and NVIDIA, from the most affordable cards to the most extravagant – to say nothing of multi-card solutions. When it comes to high-performance parts in a fast-changing industry, it's easy to see why many holiday shoppers would be a tad intimidated at the prospect of picking up a new video card for that special enthusiast on their list. However, after a quick perusal of our 2007 holiday recommendations, you'll be well-armed to purchase a gift that won't immediately be taken back to the store.
Ultra-Scrooge (>$50)
These are cards that can usually be found for under $50, but be advised – you'll have to dial back your in-game settings quite a bit if you want to do any gaming at all with them. If you've got a budding enthusiast in the house who's ready to build his very first PC, but you're cash-strapped, these cards can still get you by until you can afford something else – and they'll play World of Warcraft, which still counts for something. These entry-level cards also make great companions for an inexpensive home theater PC. Both these cards feature onboard HDCP, which means they'll be fine for playing back your Blu-Ray or HD-DVD titles to an HD monitor.
AMD (Radeon HD 2000 Series)
GIGABYTE GV-RX24P256H (Radeon HD 2400Pro, 256MB) – This card features a large, passively-cooled heatsink that cools both the GPU and memory, which means it's an excellent choice for systems where any increase in noise is to be avoided. Most HTPC cases nowadays can support full-height video cards, so you're good to put this in a media PC build as well. It's also got a generous 256MB frame buffer on board.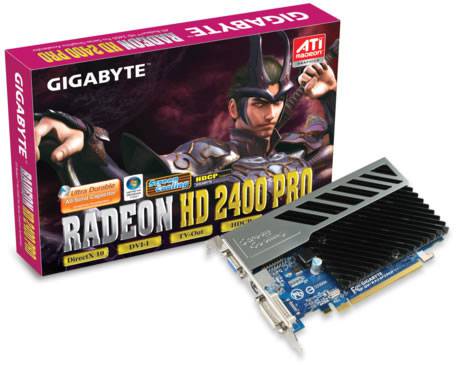 NVIDIA (GeForce 8 Series)
MSI NX8400GS-TD256E (GeForce 8400GS, 256MB) – This low-profile card is perfect for home theater PCs, with its onboard 256MB of memory and the ability to capture another 256MB from your system RAM for a full 512MB of frame buffer, thanks to NVIDIA's TurboCache technology.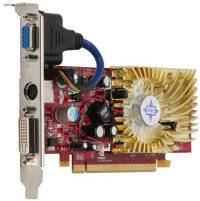 Budget ($50 – $100)
If you're building a new system for occasional gaming duty, or upgrading an older one, these cards will put you in the sweet spot – if you're not too much of a stickler for performance, and if you don't mind dialing back the settings a bit. If playing games is a substantial part of what you do with your PC, I recommend reading ahead to the 'Midrange' category, however.
AMD (Radeon HD 2000 Series)
HIS H260XTF256DDN-R (Radeon HD 2600XT 256MB) – While it's true that you can get 512MB Radeon HD 2600PRO cards in this price range, our opinion is that overall, you'll be happier with the faster RV630XT GPU in a HD 2600XT card, even if you've only got 256MB of frame buffer to play with. If you're driving a large monitor (bigger than a 22″), you'll want a card that's got more memory, but for most rigs this HIS card is the best you'll be able to do in the AMD camp for the given price bracket.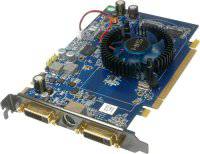 Sapphire 100205L (Radeon HD 2400XT 256MB)
This card is based on the faster version of the RV610 GPU, and packs more of a punch than its 'Pro'-branded rivals. Like the XFX GeForce 8500GT card listed below, the Sapphire card also has a large passive heatsink that dominates most of the card's surface, and provides noiseless cooling. Being an HD2400 card, it may not be the top choice for gaming at this price level, however. Still, it's a fantastic pick for your next HTPC.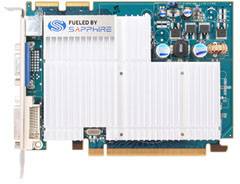 NVIDIA (GeForce 8 Series)
Leadtek PX8600GT TDH GDDR2 (GeForce 8600GT 256MB) – This Leadtek card is fairly Spartan, but it's the cheapest worthwhile entry you'll find into a GeForce 8600-series card. We've never been incredibly impressed with Leadtek's offerings in the past, and this card only features GDDR2 memory – in fact, we're only including it here to show that you can, in fact, get an 8600GT in this price bracket, though expect some cost-cutting measures.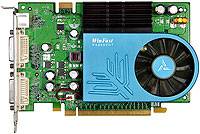 XFX PVT86JUAHG (GeForce 8500GT 256MB) – This 8500GT-based card features 256MB of onboard video memory, and a beefy passive heatsink – which means no noisy fan, and no potential failure point. We've long been fans of XFX products, and the company provides excellent support, should you encounter a few hitches along the way. In addition to light gaming, this card would be a great choice for a HTPC, thanks to its passive design. The reason this card made it into our lineup, however, is the fact that you can grab it for about $75 in most cases.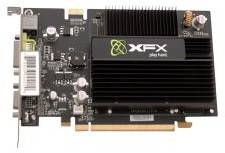 Midrange ($100-150)
This broad category encompasses the majority of enthusiasts, and is generally the most popular category of products, where manufacturers make their real money, and the number of different offerings in this category from either GPU camp is evidence of this. Mid-range cards generally provide acceptable performance in gaming, functioning well at 'medium' settings in the very latest games while providing playable frame rates. If you do some regular gaming, but it's not the bread and butter of your computer use, look here for the products that will best suit you.
AMD (Radeon HD 2000 Series)
Sapphire 100213 (Radeon HD 2900GT 256MB) – This card shares the same RV600XT GPU as the original fire-breathing HD 2900XT cards, but uses a scaled-down 256-bit memory bus, as well as a half-size 256MB frame buffer. It just about busts our mid-range budget category at $149, and requires twin PCI-Express power connections, but it's as much performance as you'll be able to get your mitts on in this price bracket from the red team.
PowerColor 26XT512M/D3HDMI (Radeon HD 2600XT 512MB) – Coming in closer to the middle of our midrange price bracket at $129 is PowerColor's 512MB powerhouse, based on the Radeon HD 2600XT GPU. Its main advantage is its massive frame buffer, which will help this card drive huge monitors. It also features a quiet dual-slot cooling solution.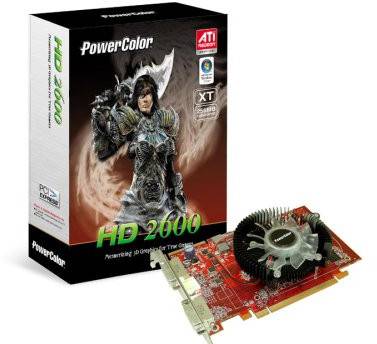 NVIDIA (GeForce 8 Series)
ASUS EN8600GTS/HTDP/256M (GeForce 8600GTS 256MB) – In our top midrange card recommendations for both Radeon and GeForce cards, we've chosen to forego a big frame buffer in favor of a more powerful GPU. While $150 in this category will also get you a 512MB 8600GT card, the significantly faster 8600GTS GPU of this card will place more eye candy within your reach. It's also got a double-slot, low-noise cooling solution.
XFX PVT84JUDD3 (GeForce 8600GT "XXX" 256MB) – Toward the middle of the midrange pack, there's XFX's factory-overclocked "XXX" GeForce 8600GT-based card, with a 256MB frame buffer. Factory-overclocked cards aim to provide customers with additional value for their dollar, and Nvidia's board partners (particularly BFG, eVGA, and XFX) are well known for wringing the last bit of performance from their GPUs. Overclocked cards will run hotter, but due attention is paid to ensuring that the cooling solutions are sufficiently beefy to handle the increased load. While an overclocked 8600GT still won't best an 8600GTS card running at its stock speeds, it's a good way to come closer to next-level performance without the next-level price.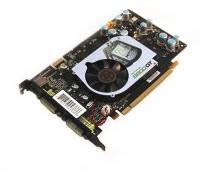 On our next page, we will continue with a look at both our gamer and AGP options.
Video Cards (Gamer, Bleedin' Edge, AGP Offerings)
Gamer ($150-$250)
Why does our 'gamer' category fall between the 'midrange' and 'high-end' category? As our experiences have shown, the vast majority of serious gamers still seek a balance between performance and value. Cards in this category are a notch above our 'midrange' picks, with more powerful GPUs and more memory, but there's still some performance headroom left in the market for those with deeper wallets. Also of note is that this price bracket allows us to introduce the new AMD Radeon HD 3800 series video cards to the mix.
AMD (Radeon HD 3800 Series)
SAPPHIRE 100226L (Radeon HD 3850 512MB) – This card falls squarely in the middle both in price and performance. Sporting a 512MB frame buffer (double that of the AMD spec cards), this card should handle your 20″ or larger monitor better than the stock 256MB version. Coming in around $200 you should get decent performance without breaking the bank, but if that's still a lot of scratch, there's still the 256MB version.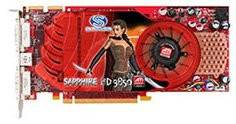 NVIDIA (Geforce 8 Series)
EVGA 256-P3-N791-AR (GeForce 8800GT 256MB) – The 256MB flavor of 8800GT is about the only nVidia offering in this price range, coming in around $210-$215. On the price/performance scale it fairs pretty well, but due to the reduced frame buffer size we don't recommend it if you have a monitor larger than 20 inches.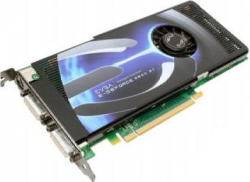 High-End ($250-$350)
We'd characterize these cards as "top-of-the-line mainstream" – these are cards that have been around for a little while, and have high adoption rates, but still push the envelope of performance. If you've got to have high frame rates for gaming, this is the category for you.
SAPPHIRE 100215L (Radeon HD 3870 512MB) – At the top of the Gamer category the HD 3870 barely slides in under the $250 price cap. The HD 3870 performs on par with AMD's former top of the line HD 2900XT but with significantly lower power consumption. A word of warning, this card has a two space cooler which will make it difficult to use more than two of them in a Crossfire setup, however it will help keep the card cooler without significant added noise. This card gets our vote for best price/performance in this category.
nVidia (Geforce 8 Series)
XFX PVT88PYDD4 (GeForce 8800GT 512MB) – The 8800GT is a fairly new card to the market. The first from nVidia to support the PCI-e 2.0 specification, it also fills the 256-bit gap that nVidia had in the market. This "Alpha Dog" XXX card is a powerhouse in this price range, performing on par with the 8800 GTX on most games but at a significantly lower price tag.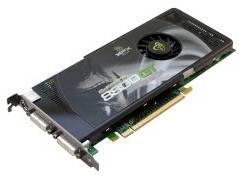 Bleedin' Edge ($350+)
This is the "price is no object" category. For those of you who don't care what it costs, and simply have to have the absolute highest performance out of your system. If you're that guy(or girl) who wants to run at maximum settings on a 30 inch monitor, this is your category. In this category it really has more to do with whether you're an nVidia or AMD fan.
AMD (HD 2000 Series)
SAPPHIRE 100211 (Radeon HD 2900XT 1GB) – AMD's current powerhouse, this card will run you in the neighborhood of $450. It will also handle pretty much anything you throw at it. Expect to use a big power supply with this card, and a decently large case.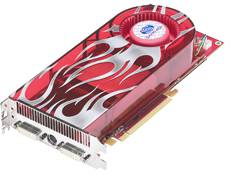 nVidia (Geforce 8 Series)
EVGA 768-P2-N881-AR (GeForce 8800Ultra 768MB) – With nVidia's top of the line offering coming in at around $650, you're probably better off snagging a pair of 8800GTs. However, if you need a single-card solution or a no-holds-barred SLI monster, and you're an nVidia fan, this is your best performance option. If you need still more high-octane performance, go for the Superclocked version (768-P2-N887-AR).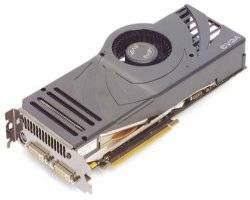 AGP (No Price Limit)
The number of available graphics options for the AGP specification is dwindling, and for good reason – many of the machines that still have AGP slots use CPUs that are so old and slow that in all actuality, you're really better off considering a full system upgrade, especially given the low prices we're seeing on low-end CPUs, motherboards, and memory. Still, if you need to wring out the last bit of life your AGP-based system has left in it, here are a couple options. Both of our recommendations come from Sapphire's lineup of Radeon-based AGP products, as their solutions seemed most attractive in this category.
SAPPHIRE 100219L (Radeon HD 2600XT 256MB) – If you've got an AGP system that just refuses to die, this offering from Sapphire is probably what you're looking for. Coming in at just over $100, this is one of only a few DirectX 10 capable cards you will find for AGP.
SAPPHIRE 100182L (Radeon X1550 256MB) – If you only need to bring an AMD-based system up-to-date for Windows Vista, or if you're only running very old games, this Radeon X1550 card from Sapphire fits the bill nicely, with plenty of onboard RAM. This card can be had for less than $65, which is good news in a market where the number of available options for AGP is shrinking rapidly. This card only supports DirectX 9 games, but it passes muster in our "Will It Run WoW?" test.
Final Thoughts
At this time last year, video card buyers were left with a quandary for which there seemed no easy answer. The very first DirectX 10-compatible cards roared onto the scene with NVIDIA's G80 GPU, and the GTS and GTX flavors of their GeForce 8800 product – and they were a no-brainer, – you had in excess of $400 to blow on a new high-performance card. However, the options were far less palatable, leaving many wondering whether it made more sense to spend their money on the cream of the DirectX 9 crop than spring for an underpowered entry-level DirectX 10 card. At the time, DirectX 10 was, for the most part, an unknown quantity, since no games were available that used the technology – we were only being tantalized with the first hints of Crysis and Alan Wake.
This year, however, things are far different, with quite a few new DirectX 10 game titles, and both AMD and NVIDIA serving up attractive midrange options. Also, for the first time we're able to say "DirectX 10" and "Under $50" in the same sentence. In fact, we're almost tempted to say that things have never looked better for those looking to buy a new video card, and that things are only expected to get better in the new year. We can't wait to see what AMD and NVIDIA have up their sleeves, but as far as offerings for the 2007 holiday season are concerned, it's difficult to go far wrong with any of our recommendations.
With the GPUs out of the way, let's check out what Matt Serrano has to recommend for his top five monitors this holiday season!
Displays – Our Top Five
Monitors have become cheaper than ever. It's become far easier to pick one up on a whim instead of saving up for one over weeks or months at a time, which means less shock to your wallet if you want to pick one up for loved ones or friends.
Finding a quality gift is hard to come by considering the market is littered with products that under perform or have quality control issues. It's unavoidable to a certain extent, but no one wants to unbox a monitor to only have to ask for the receipt because it has an issue or doesn't look as good as it should.
Most monitors in production today are using cheaper components on the inside, which means a hit on the image quality for the end user. Sure, you could buy that $200 22″ monitor, but trust me, you don't want to. Put the credit card down and back away slowly.
Samsung 226BW ~$270 USD
For about $270 online, you can pick up Samsung's 226BW. It doesn't have any extraordinary inputs like component or HDMI, but it should offer a decent bang for your buck if you're looking for image quality. A word of warning: different model numbers of the same 226 family stand for different panels. The best choice would be the "S" or "A", but the "C" model should be avoided.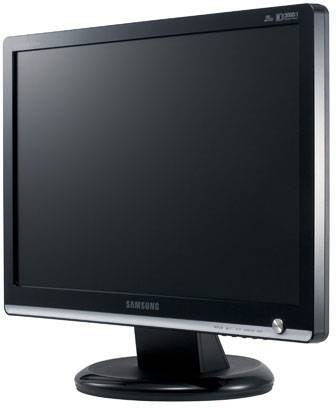 Despite being a TN panel, this monitor has proven to offer great image quality. To add to that, the response times should be fast enough tp satisfy even your most avid of gamers.
Soyo DYLM24D6 ~$250 USD
If you're looking for a budget 24″ monitor and are willing to sacrifice image quality and a few degrees of head movement, Soyo's competitively priced 24″ monitor should be close to perfect. It can be had for around $250 to $400 in some brick and mortar stores, primarily at Office Max. It may be hard to come by (and some stores may have the price marked up), so unfortunately your mileage may vary.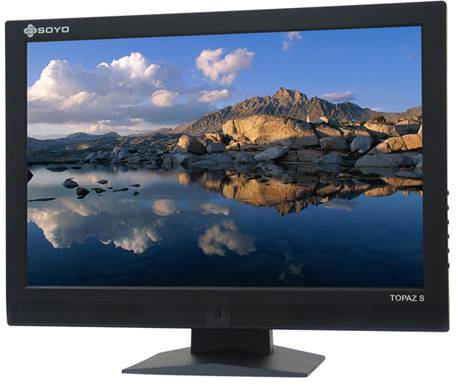 Again, you'll only get DVI and VGA inputs, but its shortcomings are excusable at the price range. It's not meant to replace a quality monitor, but it's certainly usable if all you want is 24″ of screen real-estate. If you're looking for something higher-end, keep reading.
Westinghouse L2410NM ~$350 USD
Much unlike the 24″ Soyo monitor, the L2410NM is closer to the Dell 2407WFP, rather than purely being a budget monitor. You'll also get inputs like HDMI, VGA, component, composite and S-video inputs, with 1:1 pixel mapping (meaning connecting a game console or anything else that doesn't use the native resolution should be a breeze).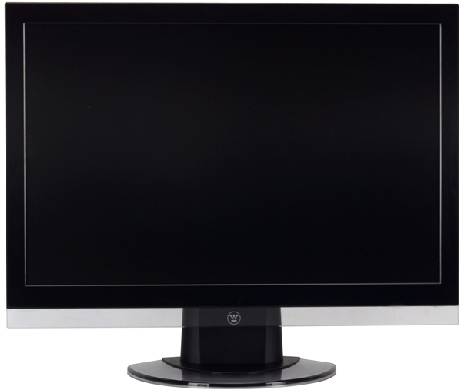 There are higher-end 24″-ers out there, but for the price I wouldn't hesitate to put this one near the top of my list. The color representation is excellent the addition of HDMI is simply a bonus. The specs are correct though, you won't see any DVI ports here (strangely enough), but that's hardly something to complain about when a HDMI-DVI adaptor can be purchased for next to nothing. Anyone receiving one of these should not be disappointed.
NEC LCD2490WUXi-BK ~$1200 USD
The price tag on this 24″ monitor may seem odd, but I'm not crazy. NEC's LCD2490WUXi-BK is considered by many to be one of the best damn 24″ monitor out there, and it's a testament to for people who prefer quality over affordability. Gamer's shouldn't bother, but anyone doing any professional work that needs accurate colors will love it.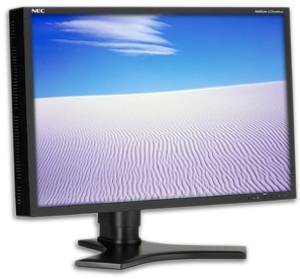 The monitor uses the same panel as the 24″ iMac, so anyone who's ogled that display should know what they're looking at (despite a few differences due to the technology inside them and protection layers on top of them).
Gateway XHD3000 ~$1700 USD
This Gateway monitor has been mentioned plenty of times on Techgage, but I simply can't excuse it. What makes the XHD3000 so special is its internal scaler, the Silicon Optix Realta HQV, which is able to take a non-native resolution and stretch it out to its native 2560×1600 resolution.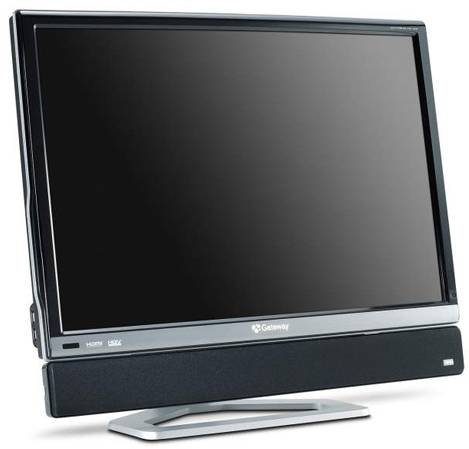 The plethora of inputs, speaker, remote, awesome image quality and drool worthy screen size make this an awesome gift for almost anyone. If you have the cash, don't feel bad about picking one up for yourself either.
That ends our video cards and displays gift guide. We hope that it helped you in your purchasing decisions this season, and if you are left with any additional questions or comments, please feel free to post in our related thread! No registration is required to post within this thread. Happy holidays!
Copyright © 2005-2020 Techgage Networks Inc. - All Rights Reserved.