The Booth Babes of Computex 2010

Date: June 7, 2010
Author(s): Techgage Staff

I doubt there's much debate that Computex is one of the best tech shows of the year, but some of the reasons are better than others. Some may prefer some of the awesome product on display, and others may simply like the location. Then there are those who can't get enough of the booth babes. Yes, this article is for you.
---
Introduction, Booth Babes
Computex is an event that offers a lot of things. For one, it's held in a unique location (Taipei, Taiwan). There's also the perk of the main exhibitors being all located in the same central location, the brand-new Nangang hall. Then there's the fact that the products being shown off tend to cater more towards our tastes, given that all of the component manufacturers are located here.
Then there's another thing that Computex offers that's well worth looking at… "booth babes".
The reason is simple. Companies tend to pour a boatload of cash into their presentation at Computex, and our reward is to see some of the hottest booths on the planet. Many of these will be shown off here. I'm not quite certain of the space price on the floor, but I've heard quotes of about $50,000 for a modest booth size. You can only imagine what some of the larger manufacturer's booths cost, like those from Microsoft, Thermaltake and Intel.
I could go on forever, but I know I'm just delaying the inevitable, and exactly what you want to see from our Computex coverage… the awesome booths. So without further ado, I'll let our photos speak for themselves: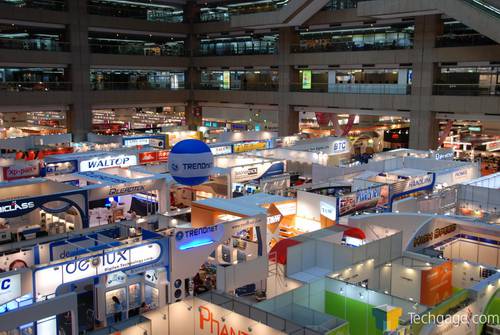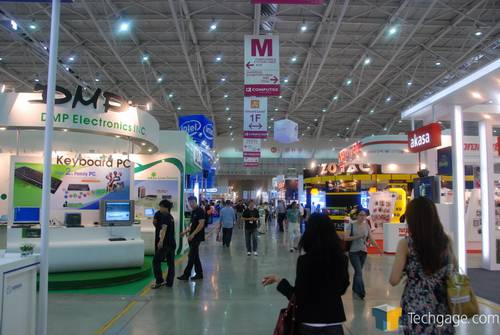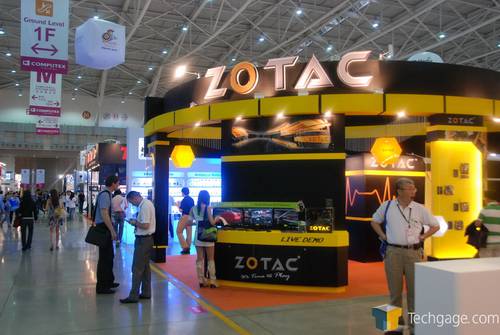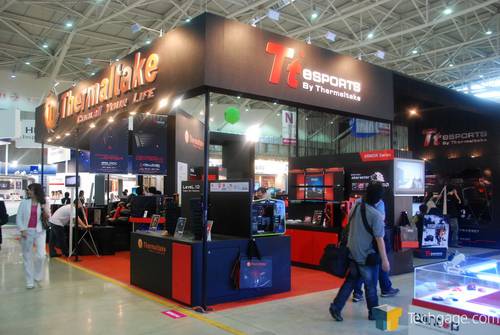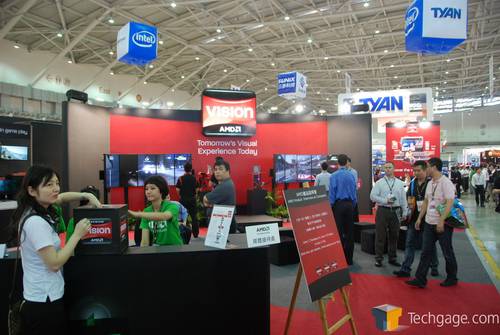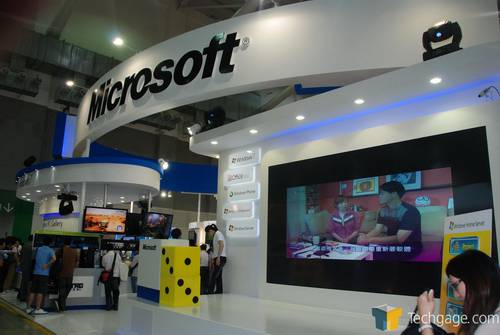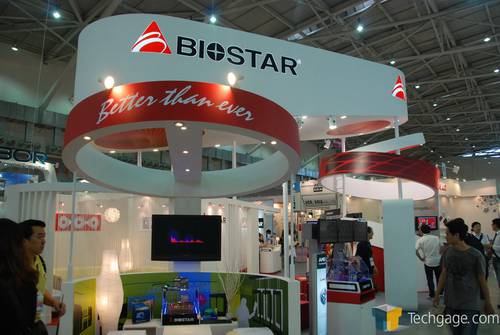 Wait… is this not quite what you expected? Perhaps what you're really looking for is on the next page. Maybe.
More Booth Babes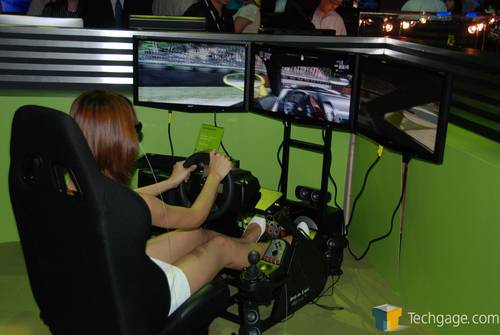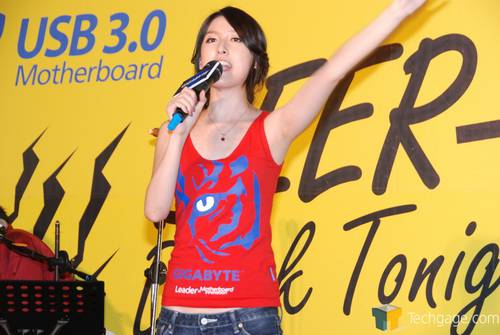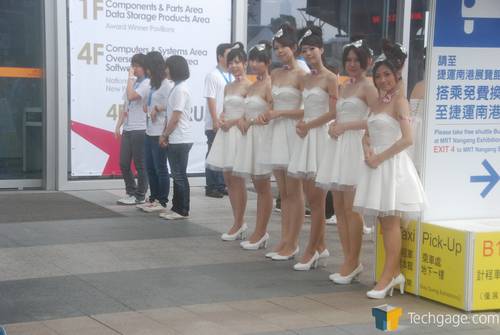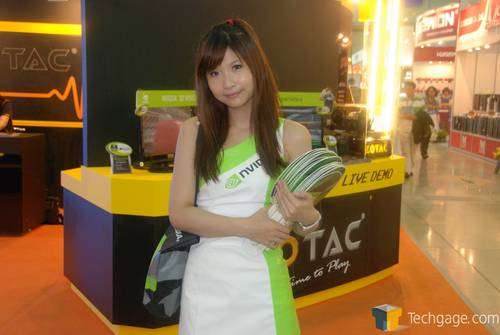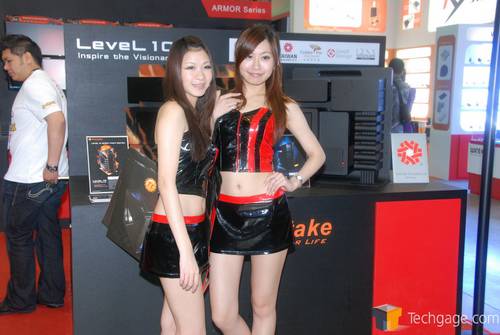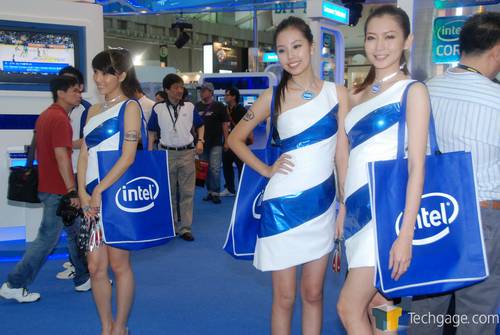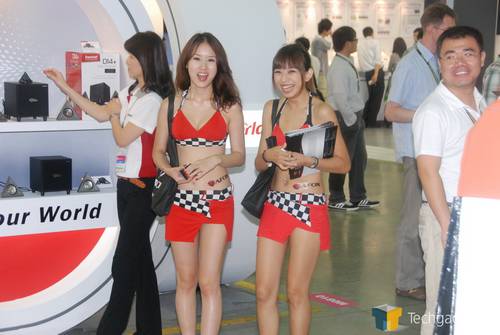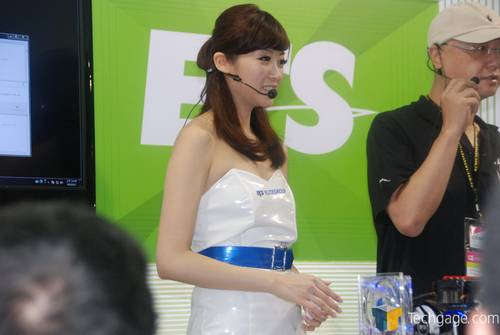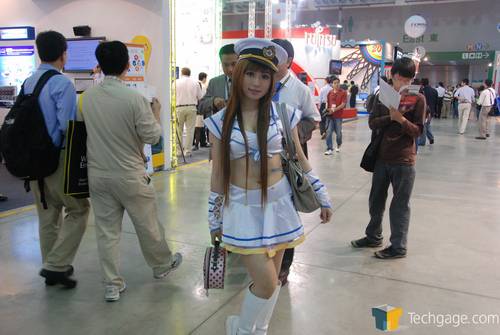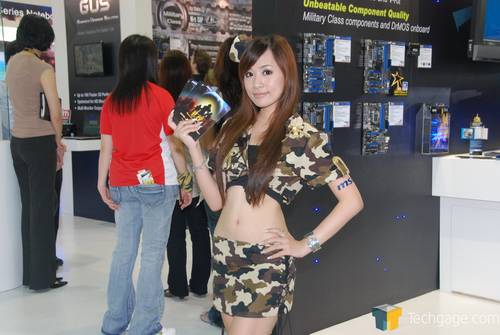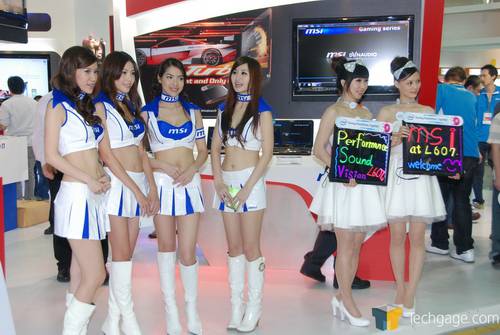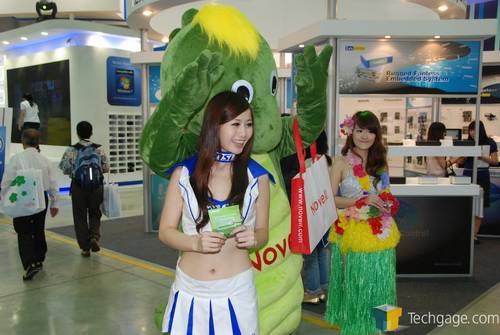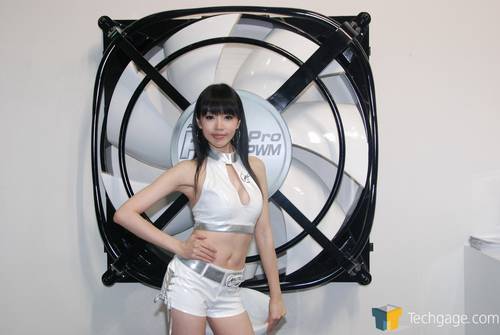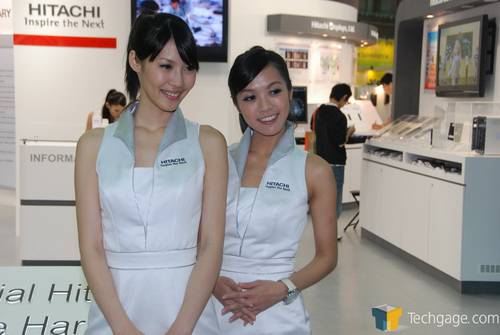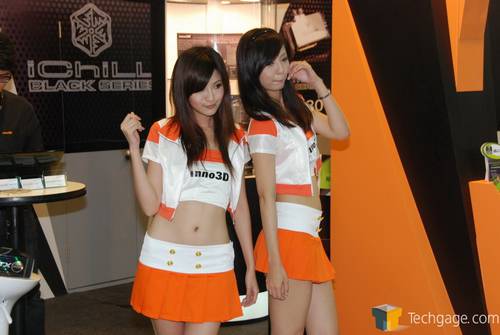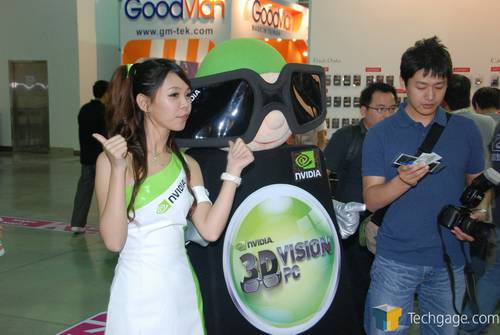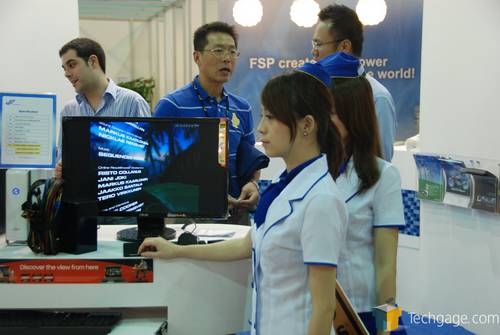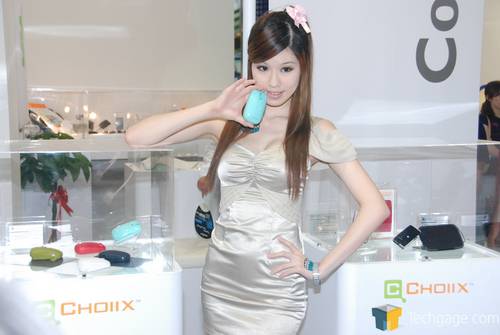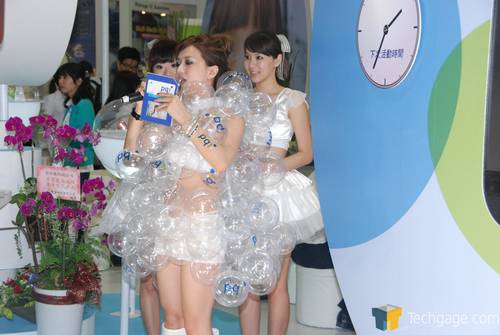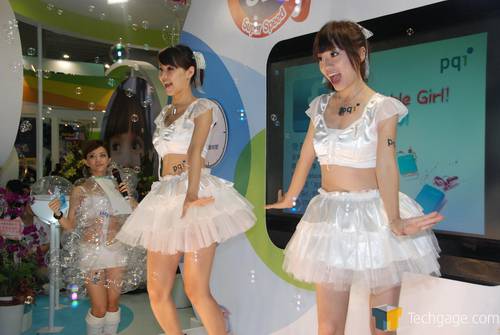 Discuss this article in our forums!
Have a comment you wish to make on this article? Recommendations? Criticism? Feel free to head over to our related thread and put your words to our virtual paper! There is no requirement to register in order to respond to these threads, but it sure doesn't hurt!
Copyright © 2005-2021 Techgage Networks Inc. - All Rights Reserved.