Torchlight II Review: Now With More Multiplayer

Date: October 8, 2012
Author(s): Brandon Mietzner

The original Torchlight took many ARPG veterans by surprise with its art style, storytelling, loot system and much more. However, it lacked multiplayer and had many wanting more than just a single player experience. Torchlight II brings multiplayer and a wealth of other changes to the franchise; do these changes herald a new king of ARPGs?
---
Introduction, Style & Classes
The story of Torchlight II picks up a few years after the original and follows the journey of the Alchemist, a playable character class from the original Torchlight. The old heroes lay defeated by the hand of their former comrade in arms, the Alchemist. The Alchemist has been corrupted by the Ember Blight from Ordrak's heart and has set out to cure himself.
All the while not concerning himself with who gets in his way or what drastic measures he has to take to achieve his goal; in the process, disturbing the balance of the six magical guardians. A new group of heroes arrive to answer the call to overcome the horrors left behind in the Alchemist's wake, and to stop him before unleashing an even more terrifying evil upon the world of Torchlight.
Torchlight II's story is told in three major chapters and one minor, four in total. The average solo playtime will range between 20 to 30 hours, depending on your difficulty. The playtime is guaranteed to change when you increase the difficulty and the amount of people who join you in co-op, sure the minions will become more difficult but the loot will be even more rewarding. The loot rewards vary with the distance between you and the other players, so make sure the group you run with can stick together.
Torchlight II's gameplay is reminiscent of past ARPGs like Diablo II, but with Runic's unique art style, easter eggs, music, story and so much more. Torchlight II manages to maintain its own identity throughout. A minor, but in my view, a critical way it does this is with potions; they are no longer in your action bar, they have their own mapped keys for use, freeing up more space for more skills. Torchlight II does follow in its predecessors footsteps with many of its features. Runic has made it very clear it wants players to mod this game (just check the achievements) and they will provide tools to make that happen. Unfortunately, those tools have not yet been released, but there are several unofficial mods out now.
There were some launch issues with Torchlight II's multiplayer. I was one of many users who could not link my Runic account to my Steam account for a couple days after launch. The Runic authentication server also suffered extensive down time during this period and those who could link their account, were unable to login through the game to play co-op. These problems were resolved in a matter of days and there has been limited down time since. This only affected multiplayer games, Torchlight II ran just fine in single player and when I was able to finally play co-op with others, I had no issues using my single player character online.
I just want to point out I was luckily enough to be able to participate in the beta of Torchlight II back in May, and I must compliment Runic's staff's ability to listen to its testers. This was the first beta, in which I can recall in recent memory, where I had an issue with something and was told on the forum that it would be resolved in a future patch of the beta. The beta saw many complaints about how to spend the skills and we were assured that it would addressed when the game would be released, and it has. There are many times when developers believe they know better than testers, and I did not get that impression from Runic.
The four classes of Torchlight II are Engineer, Embermage, Outlander and Berserker. All of the classes have three skill trees, which can benefit a group, solo or a mixture of both. There is an opportunity to buy back recent skill points, but it is limited to the last three bought and does not include stat points. When stat points are used, they are set in stone. The lack of not being able to reset all of your character's stat points is very frustrating, especially when you consider players might want to change up their skills between co-op and solo play.
Gameplay, AI, Loot, Multiplayer & Final Thoughts
A noticeable and welcome improvement Torchlight II has over the original is that the enemies and bosses are greatly varied. There wasn't one time I felt I was fighting the same type or same looking enemy from on chapter to the next.  The bosses weren't cut and pasted, they all felt like they had their own style of combat and that made each victory that much sweeter when I pulled their loot from their cold dead hands, tentacles or trans-etherial mist.
Torchlight's companion pet was something many people enjoyed in the first game and it continues to be very beneficial in Torchlight II. The most praised feature of the pet was being able to send your pet to town with useless gear to sell and return with the spoils; Runic has now made it possible for you to send your pet off with a shopping list and return with items you will need from a vendor in town. This is obviously a beneficial feature in multiplayer games.
The AI can be a little hit or miss when it comes to combat and path finding. There were many times I would attack someone from a distance and they wouldn't retaliate; a similar situation would happen to my pet, he would be attacked but not fight back from time to time. The only complaint I have about the pet is that the movement animations all looked exactly the same. Sure, the pets looked different, but they all moved the same way. The AI path finding for pets, minion and enemies can become problematic in small areas. If you are playing an Engineer and relying on your healing bot, and it can't discern how to get down to you, this can lead to a quick death. There have been improvements to these issues since launch, and I hope to see them wiped out soon.
The loot is tied to two different requirements, the first is your level and the second is your stats. If your stats are high enough to wield the item but your level isn't, you can use the item. This isn't a new way of handling items in an ARPG, but it is certainly the least restrictive for situations like those. All of the game's items provide raw numbers when looking them over, this along with the quick view of what you have currently equipped makes sorting new items quick and easy. This is obviously another beneficial feature in multiplayer games.
Torchlight II's graphics are on par with what I would expect from a $20 game. I can't help but notice that the world textures are not much improved from the original Torchlight. I would have liked to see some additional TLC for them but the rest of the graphics, especially the particles, look amazing. There are some performance issues that might be graphic or engine related; this can cause a dramatic drop in FPS at times. There are some minor issues with textures missing from some late level gear, but it's only been limited to one set from what I have seen.
The multiplayer is sadly not perfect and does suffer from sync issues. There were many times when the person I was playing co-op online with, their name would go to the generic class name, I couldn't see their animations or weapons and vice a versa; this did not affect the combat but it was difficult to gauge where they were attacking so we could best coordinate our attacks. There were a few times in the dungeon we were in didn't match up 100% either; it wasn't game braking, but it was confusing.
Torchlight II sadly only provides limited multi-monitor support, but a feature that I am sure I won't be able to live without in future ARPGs is how the map overlay works here. The map can be enabled to display as a transparent overlay on either the center, left or right monitor. I hope that Runic enables support for the other hud elements to fit on the center monitor, it's a pain in the neck to look at the far edges of my left and right screens to look things over.
The music manages to give each area their own unique feel, but is still as foreboding and inspiring as the original sound track. There have been a lot of tracks added for Torchlight II and it does not disappoint in any way. The only downside related to the audio is there is no master volume control bar, so trying to calibrate the game for third party VoIP programs can be a little problematic to get everything back to the way you want it solo.
In the end, Runic built upon what made Torchlight I good and they made Torchlight II great. I enjoyed myself the entire way through, even despite the problems noted here and there. There is room for improvement, but I am encouraged by my past experience that Runic will listen to their customers to make positive changes for everyone. Torchlight II is well worth the $20 and if other ARPGs this year have left you wanting, this will take care of that need in spades. Easily an Editor's Choice.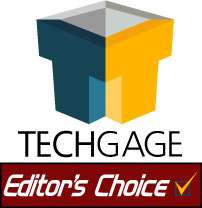 Torchlight II
Pros:
Multiplayer
Multi-monitor map overlay
Raw numbers for items
Items tied to level or stats
Unique enemies and bosses
Moddable
Cons:
AI can be buggy
multiplayer sync issues
Minor performance issues
Discuss this article in our forums!
Have a comment you wish to make on this article? Recommendations? Criticism? Feel free to head over to our related thread and put your words to our virtual paper! There is no requirement to register in order to respond to these threads, but it sure doesn't hurt!
Extra Screenshots
Copyright © 2005-2020 Techgage Networks Inc. - All Rights Reserved.