Corsair K95 RGB Platinum XT Keyboard Review

Date: February 20, 2020
Author(s): Rob Williams

Corsair has recently updated its popular K95 keyboard, with the new RGB Platinum XT. The major new feature bundled in here is Elgato Stream Deck integration, allowing you to go beyond typical macros with functions that directly tie in with popular software, such as OBS and Twitch. Let's explore that while also seeing what else this $199 plank brings to the table.
---
Corsair K95 RGB Platinum XT Keyboard Review
Corsair's keyboards have gained a great reputation over the years, especially the higher-end makes with sturdier frames and additional niceties. The K95 in particular has had a faithful following, and has seen multiple updates over the years that has largely improved things from generation to generation.
With the new $199 K95 RGB Platinum XT, Corsair has taken its classic and given it a fresh polish, while adding support out-of-the-box for its Elgato Stream Deck functions. Updates over the previous K95 RGB Platinum include dedicated "S-key" keycaps if you'd rather use them over the G ones. You could use the G-keys for regular macros, and S-keys for specific Stream Deck commands – or simply use whichever combination you want.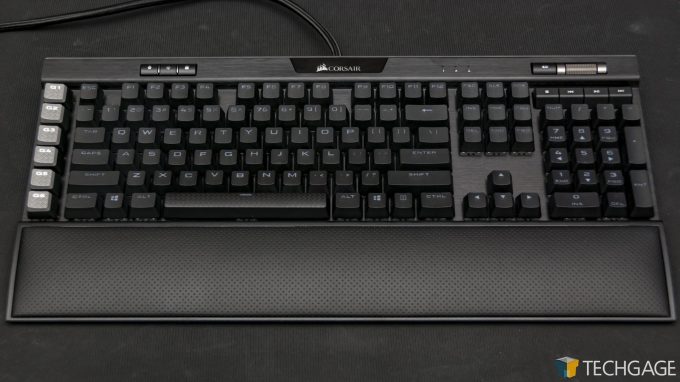 Other improvements with this updated plank include a plush leatherette wrist rest, and a major bump to the overall life expectancy of the CHERRY MX Brown and Speed Silver switches, now spec'd at 100 million keystrokes. The CHERRY MX Blue switches (that we tested) are standard, rated at 50 million keystrokes.
Because the macro / Stream Deck keys are located to the left of the keyboard, getting used to not hitting them by accident might require a bit of a learning curve, unless of course you've already been using a keyboard with a similar design. Fortunately, the G- and S-keys feel entirely different from the regular keys, so it's not exactly difficult to differentiate them.
These macro keys have a lot of flexibility, and has only improved with the introduction of the Stream Deck integration. These keys are obviously ideal for gamers who can utilize macros effectively, but it's also great for creators who have the same need. Because Corsair allows you to have multiple profiles, you could pretty easily create profiles for each use, improving both your gameplay and workflow.
As the name suggests, this keyboard features RGB, which is per-key, so that you can configure it any way you want. It's not really "fun" to create these profiles, but the end result looks great. I generally keep things simple and turn every key blue, except for T and G, which are orange. If you prefer more interesting schemes, there are many built-in, including wave, rain, ripple, and so on.
This RGB shines through double-shot PBT keycaps, composed of an opaque black outer layer, and an internal translucent layer for the RGB color to bleed its shine through. These are double-shot for both durability and feel. We've used some planks with really poor keycaps, but those featured on this K95 variation feel and look great. Corsair includes a key puller in the box to make it easier to clean, or swap caps out.
The default key switch for this plank is CHERRY's MX Blue, which are nice and clacky for those who like aural feedback from their keyboard. Brown is also offered, which is similar to Blue, but with a modicum of reduced resistance, and generally, greatly reduced noise. MX Speed should be chosen by those who want the fastest possible response time; these have linear (no bump) travel, and a much smaller actuation distance over the Browns.
Before moving to this keyboard, I had been using Corsair's beautiful low-profile K70 RGB MK.2, which was probably my favorite keyboard ever – at least until I knocked a drink onto it and screwed up one of its numpad keys. That said, the low-profile nature of that keyboard really agrees with me, and the noise-level generated from it seemed perfect.
This MX Blue K95, by contrast, is noisy enough where it can be annoying to someone in the same room while watching a movie or TV show. As for the feel? The Blues really do have some great feedback, but I am definitely a user who would lean quicker towards MX Red, or in the case of this keyboard, MX Brown. For those who value typing over gameplay, the MX Brown is probably a safer bet over Speed, as it's really easy to accidentally hit keys with loose linear switches.
Software
Since the K95 on the whole isn't far different from previous generations, it's the Elgato functionality we should be talking about here. We've been using a Stream Deck Mini for quite some time, featuring a modest six buttons. Personally, I use one of these to show my currently played song on Spotify, as well as take advantage of some miscellaneous hotkeys for use with NVIDIA's ShadowPlay. If you're a streamer, you'll be able to take advantage of functionality with supported platforms, like Twitch and Mixer.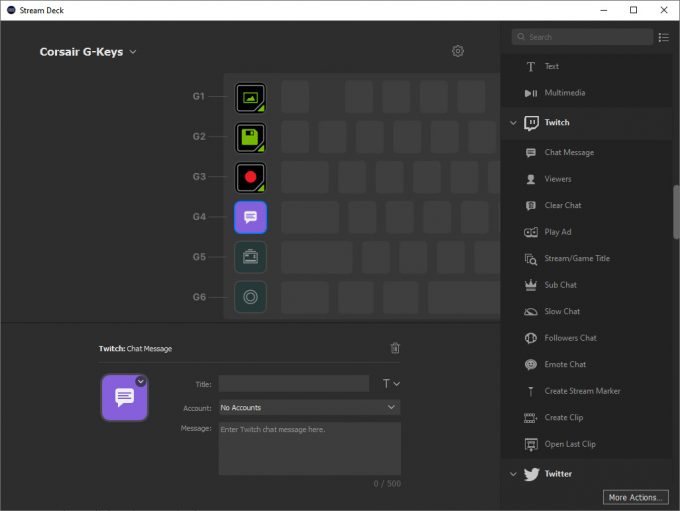 All of the S-key configuration needs to be done in an application separate from Corsair's iCUE, which is used for virtually any product the company releases – even the full-blown ONE PC. This is a little unfortunate, but understandable – at least at this point in time. It could be that iCUE will absorb Stream Deck software eventually, but that decision would have its own caveats, because Stream Deck owners would have to adopt a much larger software package to dance around their relatively simple configuration.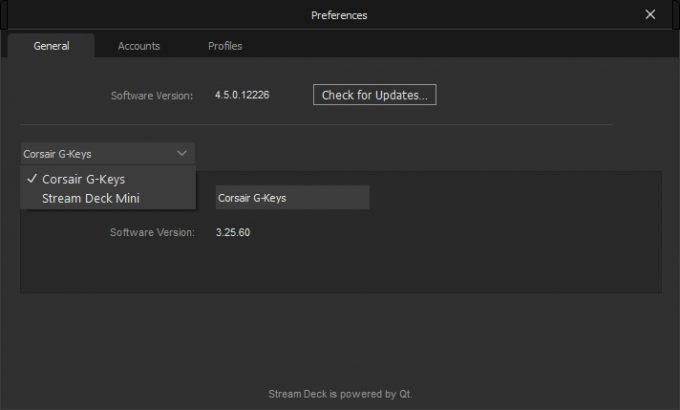 In practice, any Elgato-related function you add to the dedicated keys on this keyboard will behave just as they would on a Stream Deck – you just will obviously not see graphics (maybe the next-gen K95?). During testing, which has lasted since the end of December, I've had no problems taking advantage of these keys – they've simply worked as they would with a real Stream Deck.
As mentioned above, I've mapped NVIDIA ShadowPlay keys to my Stream Deck Mini for a while, because I constantly forget the default shortcuts, and if you push the wrong one, sometimes that means you just lost the footage you meant to save. Mapped to these keys, I simply don't think much about it anymore. Naturally, without displays on these keys, you have to use your noggin to remember which key does what, but with only six, that shouldn't be too challenging.
Final Thoughts
Having used Corsair's K95 RGB Platinum XT for well over a month, I can attest so far that it's built well, and works great. As mentioned earlier, the K95 isn't a new plank; it's been available for years, and enjoys periodic upgrades. The Stream Deck addition is a good one, especially as Corsair works towards better integration across its entire product line.
Speaking of, I hope that in time, the Elgato functionality will fully become available in iCUE, so that Corsair devouts can control everything from a single application. As it stands today, you'll be running two applications all of the time in order to have both regular keyboard functionality, and the special Stream Deck integration. That's two icons in your system tray for a single peripheral.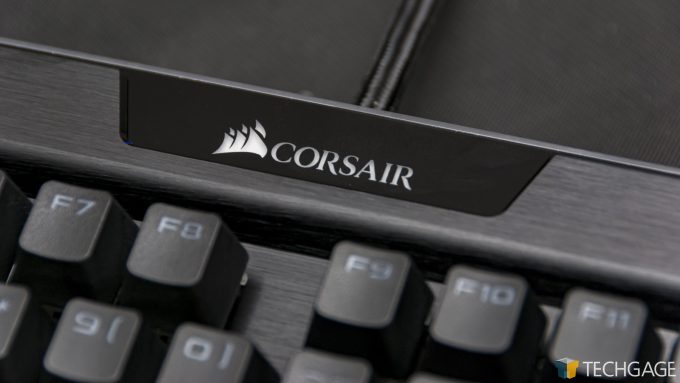 That's as far as my complaints can really go, though. The K95 has become well-respected over the years because it has a smart design, and in the case of the latest model, more durable key switches, and a nicer wrist rest. The beloved volume roller makes its return, which is great, as it's something you really don't want to lose once you have one. The dedicated keys for quickly changing keyboard brightness and Win key lock are also nice to have.
The fact that Corsair includes a bunch of extra keys is also a nice touch. If you don't want to see "G-key" when you're using "S-key" functions, then you can swap them out. You could also intermingle them if you are using regular macros as well, so that you can remember the differences between them easier.
While I find the MX Blue switches to be pretty loud on this keyboard, it's not as clacky as I've heard some planks in the past. I'd still personally quicker prefer MX Brown, since it suits my typing style a bit better, but like all switches, this is definitely just a personal preference. You may love the feel and noise from the Blues, or the ultra-quick actuation of the Speed. For the more serious gamers out there, the Speed switches would probably be the right way to go.
Overall, this board has lived up to its promises, and as high-quality as it is, we feel compelled to award it an Editor's Choice. The problem with "high-quality" is usually "high price", and this K95 is no exception. It's priced at $199 USD at Amazon, but while it does demand extra bank, it's a high-end offering that should last the long-run.
Pros
High-quality keyboard; durable.
Includes volume roller, and quick toggles for Win key and RGB brightness.
Tons of flexibility in software, especially with the new Stream Deck functions.
Comfortable wrist rest that doesn't cause extra sweating during long gaming sessions.
Alternative keycaps included.
Features a USB 2.0 port for quickly plugging in thumb drives, or other peripherals.
Cons
Pricey, at $199 USD.
Requires two USB ports (but tries to make up for it with a USB 2.0 port on the keyboard itself).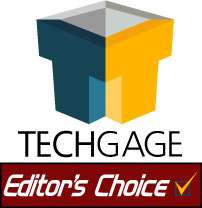 Corsair K95 RGB Platinum XT Keyboard
Copyright © 2005-2021 Techgage Networks Inc. - All Rights Reserved.