Snapdragon Tech Summit: 5G Momentum & Snapdragon 888 Reveal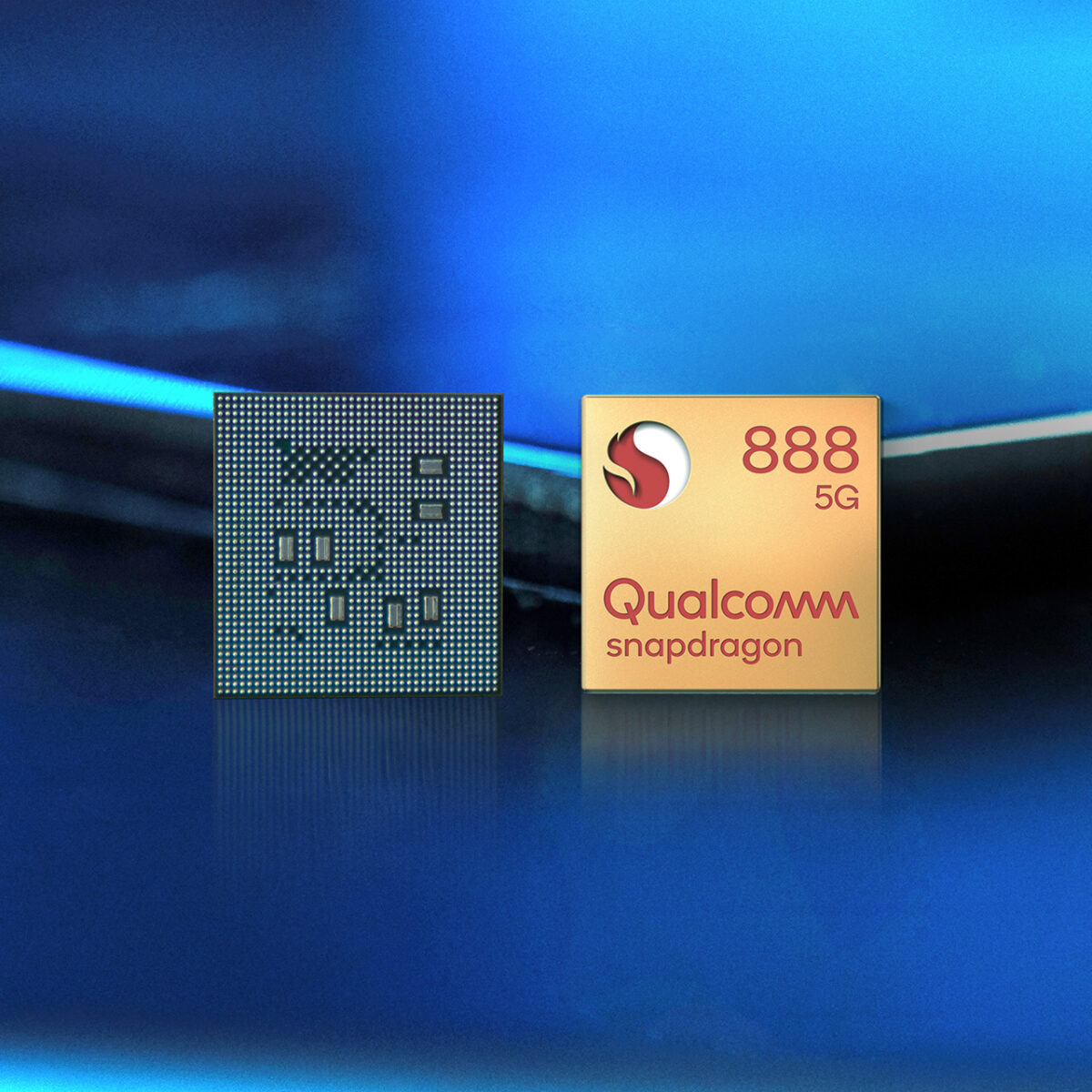 Date: December 1, 2020
Author(s): Rob Williams

Qualcomm had a lot to talk about on the first day of its latest Snapdragon Tech Summit. We've once again been given updates on 5G momentum, and gained the suspicion that availability is on the cusp of exploding. We were also introduced to the company's latest top-tier chip: Snapdragon 888.
---
Snapdragon Tech Summit: Huge 5G Momentum & Snapdragon 888 Reveal
At its latest annual Snapdragon Tech Summit, Qualcomm had a lot about its (and our) future to talk about. As has been the norm in recent Tech Summits, 5G got the lion's share of the attention – but this year is different. We appear to really be on the cusp of a 5G explosion happening over the next year, where both devices and availability will accelerate in growth.
Qualcomm president Cristiano Amon began his event kick-off keynote by touting the impact that premium devices have had over the years – those that continually push the boundaries, and of course, our expectations. Naturally, it's those premium devices and technologies that pave the way for more general availability down-the-road.
Even this past year, access to 5G has felt like a bit of a luxury, but a handful of Qualcomm chips released in 2020 have helped introduce the wireless tech to more affordable price-points. Still, there's more to be done, and based on the promises being made at the Tech Summit, the next couple of years are going to be exciting.
Based on operator announcements, Qualcomm says that 5G has been adopted 5x as quickly as LTE was in its first 18 months, and in 2021, around 450~550 million smartphones should be shipping with 5G. That's a mammoth number, and according to Qualcomm, it will only grow, with the company itself projecting 750 million+ phones to ship in 2022.
It's naturally going to require more than personal hardware that will allow such rapid growth, and that's where the carriers come in. While adoption has already been swift when compared to LTE's rollout, access will improve with the help of dynamic spectrum sharing, which will allow carriers to support 5G on bands already being used for 4G. Ultimately, DSS will be just one ingredient in helping carriers roll out 5G quicker, and leverage the preexisting infrastructure.
Qualcomm is happy to call itself a leader, and discuss its "firsts". Amon talked about how Qualcomm was first to release a 1GHz mobile processor, first to support Android, 4G multimode, 1 and 2Gbps LTE connectivity, and most recently, 5G. All of these firsts have stemmed from an R&D investment totaling $66 billion over the years.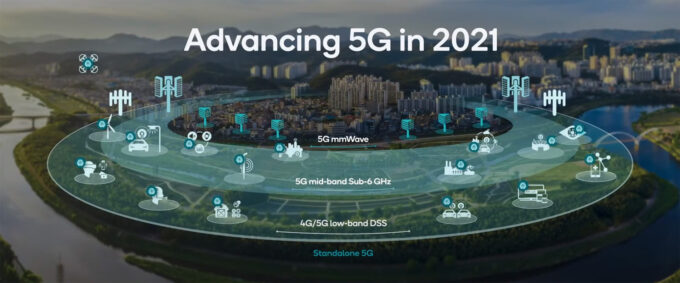 Given its focus on chips, it's funny to think of Qualcomm as being a "camera" company, but that's how Amon put it during his keynote. The company makes it clear that it cares deeply about the photo-taking and video-recording capabilities of our smartphones. It was pointed out that Snapdragon 845 first introduced 4K HDR recording, while 855 added computer vision ISP and advanced depth mapping in video. Snapdragon 865 introduced its own fleet of features, including gigapixel recording speeds, and unlimited slow-motion capture.
An example of how good phones have become for recording was provided by Xu Jian, a wildlife photographer and documentary producer. His team recently recorded a nature documentary with Snapdragon phones – in 8K resolution – and were impressed by the capabilities offered in such a small package. Weighing almost nothing, a phone was connected to a drone, and was used to capture stunning aerial footage of roaming animals. On the ground, setting the phone up outside of a hive lets photographers easily capture animals in their natural habitat.
A big focus of today's keynote revolved around gaming, and we were honestly glad to see it. We've been craving more widespread adoption of high-FPS gaming on mobile, and multiple presenters today talked about just that. OnePlus noted that it was the first to support 90 FPS in Fortnite earlier this year, while an esports presenter talked of the benefits of high-FPS in PUBG.
It's clear that the mobile platform is huge for gaming, but it's only going to keep growing. Not only can people easily play flagship titles while on-the-go, they can also participate in watching esports streams. Last year, the League of Legends world championship netted some 100 million viewers, which is hugely impressive when you consider that the NFL's Super Bowl garnered 107 million in the same year. By 2023, some speculation hints at the audience bloating to a staggering 646 million viewers. Companies like Qualcomm clearly have good reason to keep advancing gaming and video features.
Qualcomm's Alex Katouzian brought up a point we've all thought about once or twice: laptop cameras are generally pretty poor, or at least not exciting. But advances made to both software and hardware are allowing for far greater functionality, which is becoming ever-more important as so many are finding themselves working from home lately. Both video and audio recording can use any improvements they can get when video chatting.
Throughout the day one presentation, Qualcomm reiterated the fact that its premium offerings always trickle their features down to the more affordable devices, because while a device could be considered "low-end", it's still nice to have one that offers as much oomph as possible for the price-point. Katouzian even talked about the all-day PC features trickling down, as well as the Snapdragon 4 series products gaining 5G. That'll play a key role in making sure Qualcomm's 5G reaches a seriously wide audience.
But back to the high-end, and that coveted "8 series". Qualcomm says that the number 8 has long represented its top-tier Snapdragon series, and so that must mean its new Snapdragon 888 is a pretty stacked chip. On the modem front, a third-gen X60 system has been added, enabling mmWave, sub-6 carrier aggregation, and sub-6 TDD FDD carrier aggregation. For AI, a sixth-gen AI engine has been deployed, representing a "built from the ground up" Hexagon architecture.
As for gaming, the new 888 introduces the third-gen of Elite Gaming, and represents the biggest Adreno performance gain to date (up to 35% faster). The company also triples-down on photography, bringing enhancements that cater to the majority of the smartphone audience.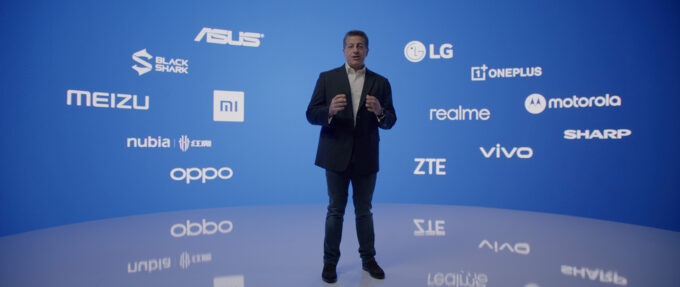 Qualcomm is keeping mum on most of the 888's specs right now, but will be taking care of that tomorrow. Xiaomi has said that its next flagship will be shipping with the new chip "very soon", so it doesn't sound like we'll be waiting long to get our hands on the devices (at least, that's the hope – we're sure CES will unveil more). Qualcomm says that many partners are planning to release Snapdragon 888 devices, including Oppo, Nubia, ASUS, LG, OnePlus, ZTE, Sharp, and others.
Qualcomm's Lekha Motwala talked further about Snapdragon 888, emphasizing the fact that it brings the best of what's currently available to the table. On the 5G front, wide support is included, so you shouldn't ever have trouble with a network regardless of where you are in the area – something helped by its support of sub-6 carrier aggregation.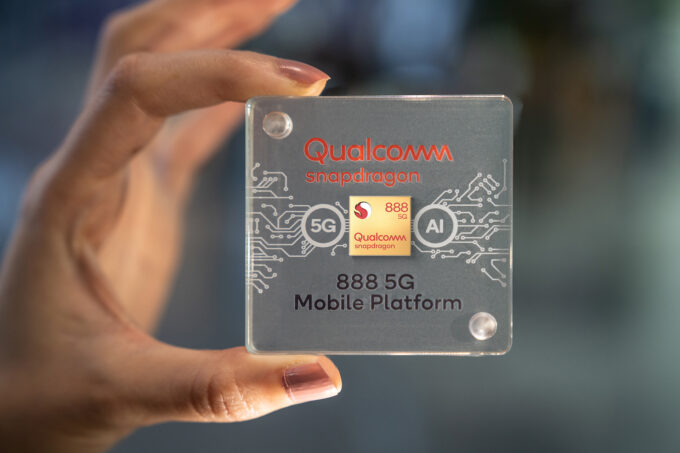 AI performance was something talked about quite a bit during the first day at the Tech Summit, including the fact that the Snapdragon 888 "tops out" at 26 TOPS. By comparison, the Snapdragon 865 5G announced at last year's Tech Summit peaked at 15 TOPS – so that's quite an impressive performance uplift.
On the topic of cameras, we're teased that 2.7 gigapixels per second capture is now possible, which will allow 120 shots to be captured in just one second. For even more specific performance details, we're going to have to wait until tomorrow.
Before the day one keynote wrapped up, we learned of how 5G can be used to control RC cars in a real race. Clearly, RC racing requires a certain level of talent to perform well, but if you don't have a solid connection to the device, you can forget about winning. 5G helps make that possible – while beaming live video straight to the controller (or phone). One thing we know for sure – it seems like a lot of fun.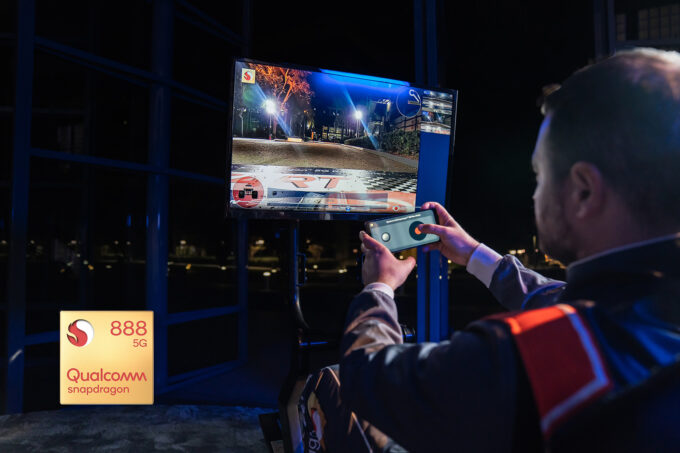 Overall, the first day of the Snapdragon Tech Summit had a solid showing, and featured a lot of what we hoped. We're glad to see 5G momentum where it is, especially with such lofty numbers being promised – like ~500 million devices being shipped next year. It's numbers like that, that will make 5G become appreciated globally sooner than later.
Copyright © 2005-2021 Techgage Networks Inc. - All Rights Reserved.