Tt eSPORTS CRONOS Gaming Headset Review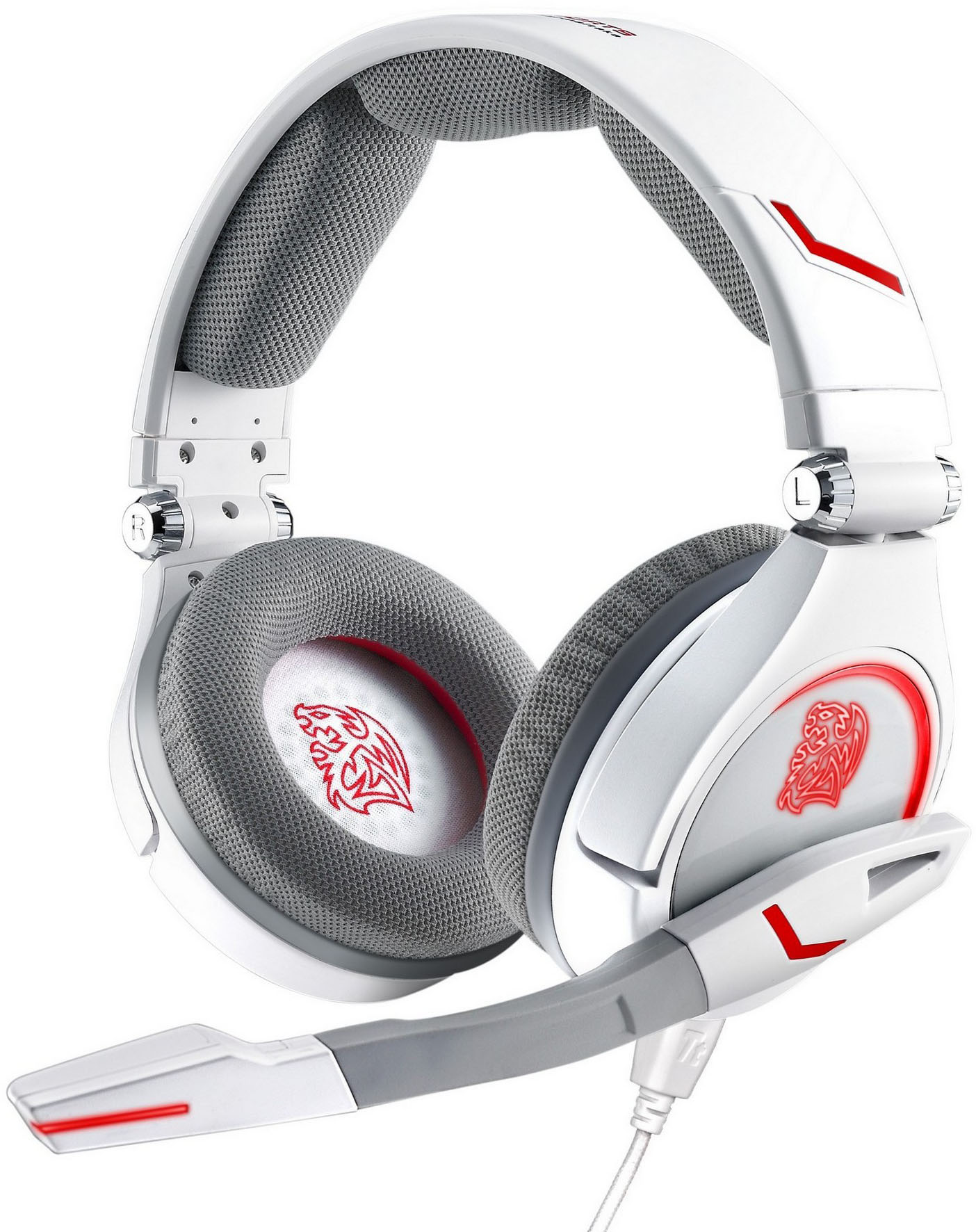 Date: September 13, 2013
Author(s): J.D. Kane

Gaming peripherals tend to be one-note wonders: They're good for gaming, but disappointing in most other tasks. Thermaltake apparently isn't content to be painted with this particular brush, as its CRONOS taught this reviewer to never underestimate a product ever again.
---
Introduction & Product Overview
The gaming peripherals market space is a warzone. It seems like there are a hundred different companies all fighting for more and bigger slices of the pie. There's clearly a lot of money to be made – why else devote so much in production and R&D costs and marketing? – and everyone wants a cut.
One of the keys to succeeding in this war seems to be developing products that not only catch your eye, but also boast features that your competitors may not have. Either that, or have features that are executed just a bit better compared to your rivals.
On the surface, Thermaltake's CRONOS is similar to the last gaming headset I reviewed. They both have LED lighting for maximum gamer cred, for instance. They're both styled to catch the eye, although they do so through altogether different ways. They're both stereo only (a good thing). Finally, they both have detachable cables, a feature that I used to think was the preserve of higher-end audio equipment.
Anyway, enough blather.
It's time to introduce you to the star of this review.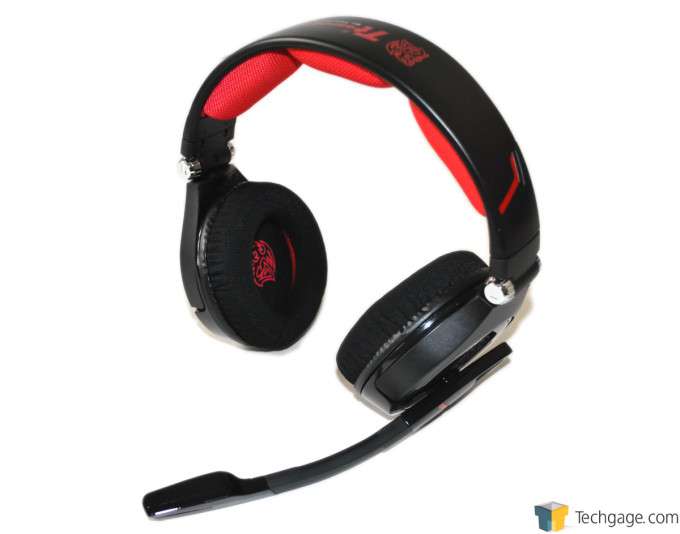 Thermaltake's CRONOS is not the company's range-topping stereo gaming headset (the Level 10 M takes that honor), but its styling, features and pricing positions it as the company's main salvo in the war for sales.
Clad in black and red and festooned with Tt eSPORTS dragon logos and branding, the CRONOS is definitely aggressively styled.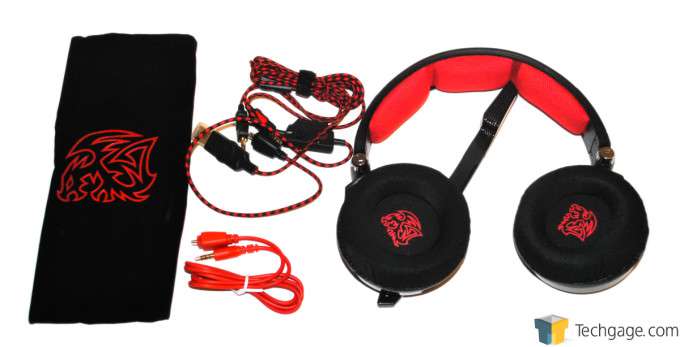 Fresh out of the box you'll find the CRONOS headset itself, two detachable cables (more on these in a bit), and a snazzy black and red carrying bag where you can store your CRONOS and its cables whilst traveling.
The CRONOS features a 40mm driver in each ear cup, with the microphone stalk attached to the left one. And speaking of the ear cups, they both rotate 90° so that the drivers face backwards.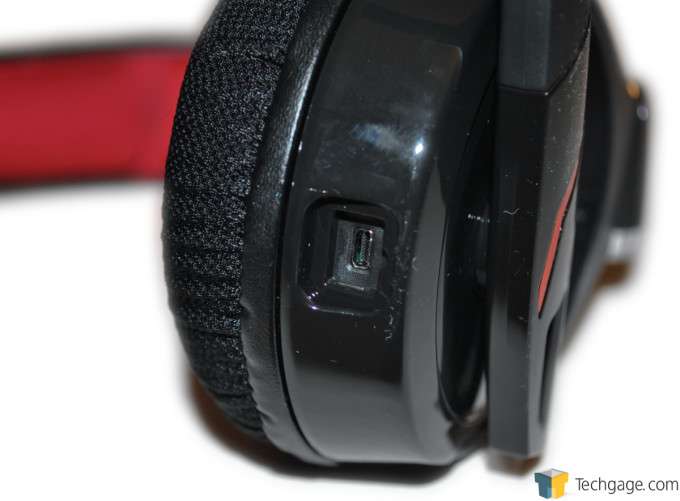 On the underside of the left ear cup is a jack into which you plug your CRONOS' cable.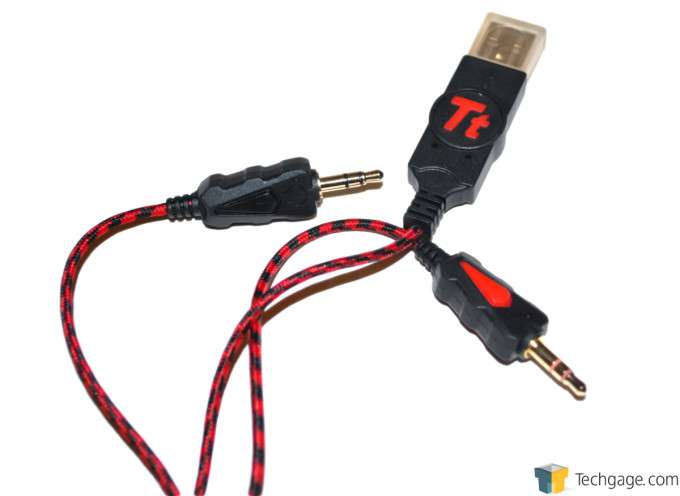 Speaking of cables, Thermaltake provides two different types. The braided black and red cable with the inline control box is intended for use on PCs. As such the cable splits into a 3.5mm mic in connector (with a red color code), a 3.5mm headphone out connector (color-coded black), and a gold-plated USB connector. The 3.5mm connectors are self-explanatory; the USB connector is to provide power to the LEDs in the ear cups.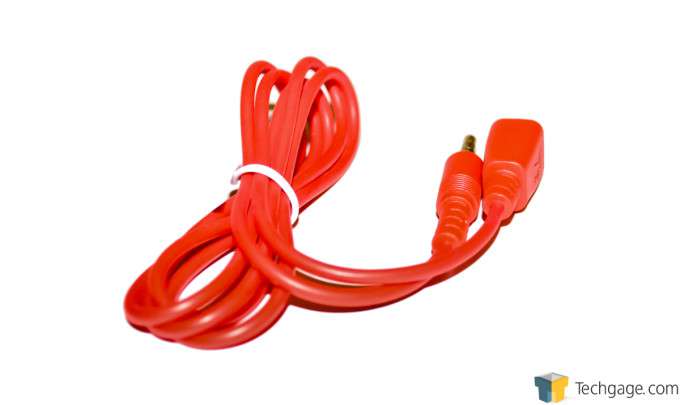 The red cable, on the other hand, is for portable devices. The 3.5mm combo connector plugs into your phone or tablet, and you can use the CRONOS as a headset for these types of devices. Including this one simple cable distinguishes the CRONOS from most of its rivals. As far as I know, this is the only stereo gaming headset that is both PC- and mobile-compatible.
Now that we've had a look at the CRONOS, let's see how it performs in the real world.
Performance & Final Thoughts
Reviewing the CRONOS was a straightforward affair. Over several days I tested its speakers' performance in gaming, movie watching and music playback to make an informed assessment of its sound signature; I tested the mic both on my PC and on my cell phone (Samsung Galaxy S1 – old but still good enough for me!) and my Google Nexus 7 (using Skype) to evaluate its quality. Through all this testing I was also mindful of the CRONOS' ergonomics. Finally, I've also got a few words to say about its aesthetics and build quality.
Using the CRONOS in games is a pleasure. In an FPS, good audio is a requirement. Whether you play competitively online or, like me, prefer to adopt the guise of the playable character and go on his/her adventure, good audio is indispensable. The CRONOS delivers with aplomb. Firearms pop, explosions boom and rumble without distortion, and even quiet boot-falls from enemies trying to sneak up on you come through with impressive clarity. In a game like Grand Theft Auto IV, where ambient sounds like what's playing on your car's radio or the conversations with NPCs add so much character to the gaming experience, the CRONOS immerses the player as well as any gaming headset as I've ever tried. The CRONOS scores big in sound clarity.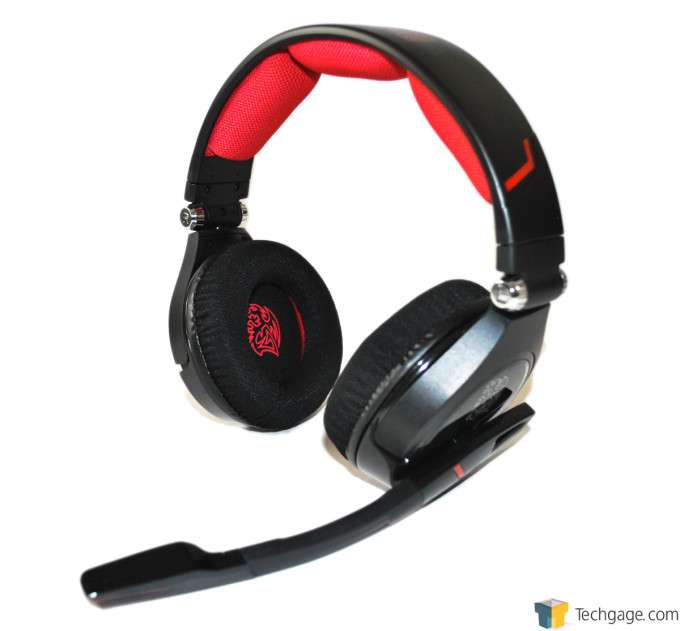 As far as using it whilst watching movies goes, it's more of the same. There is a slight bass bias to the sound, but not to the point where it's annoying. There aren't any rude surprises. Positional audio is a strength, making it easy to track voices and objects movements' onscreen.
The biggest, and most pleasant, surprise is the CRONOS' performance as headphones for music. Techgage Big Kahuna Rob thinks I listen only to the Foo Fighters (and pokes fun at me for it), but the truth is my tastes are fairly eclectic. I've got classical, jazz, some hip-hop, a little R&B, and a fairly big collection of folk and good ol' fashioned rock 'n roll in my music collection; no matter what I play through the CRONOS, it all sounds good. There is that slight bias for bass, but it's not overpowering; low frequencies don't swallow everything else up. Treble notes are clear, if not especially bright, and the mids are also well-defined. Right now I've still got these plugged into my PC, even as I study how to play songs like Walk, Wheels, and Next Year on my guitar. That's how much I like the CRONOS for music.
As far as the microphone is concerned, it's perfectly functional. Using the cable for portables, I plugged the CRONOS into both my cell phone and my tablet. Whether it was for a normal cell call or in Skype, my conversation partners noted the cleanliness of the vocal signal registering on their end. My girlfriend even said that she could hear the sparkling tones of my 12-string guitar through the mic without it sounding vague or muddled.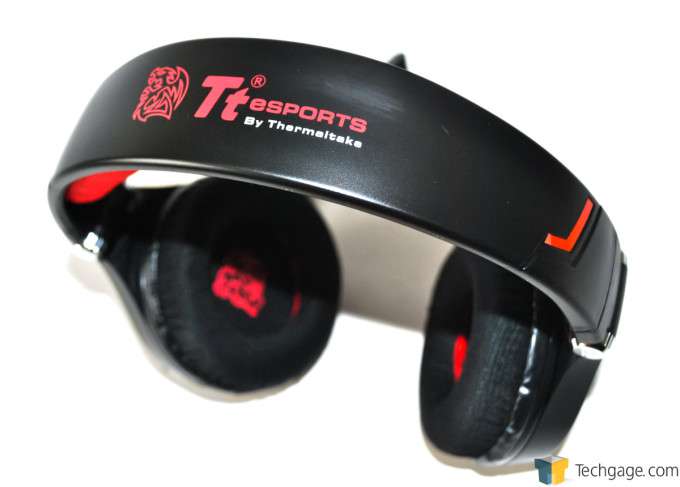 In terms of ergonomics, there's nothing to complain about. The CRONOS is light, and its headband doesn't squeeze your ears too tightly. The headband's padding is just right; I don't even feel it there, which is ideal as far as I'm concerned. The ear cups let your ears breathe enough, as well, so you can keep the headset on for hours on end.
The CRONOS performs superbly at everything I asked it to do, but I do have a concern about its build quality. The preponderance of plastic in its construction, specifically in the ear cups, makes me feel a little less than 100% confident that it can withstand the rigors of a life in the hands of a PC gamer, particularly younger, more impulsive ones. It's not the fact that it's got too much plastic in its make-up; it's more the type of plastic Thermaltake used. Not all plastics are the same. The type used on the CRONOS is certainly eye-catching for its brilliance, but I can't escape the impression that it's brittle. I'm not a plastics expert, but as a reviewer I see it as my duty to report on every aspect of a product that I consider to be important for a consumer.
Concerns about build quality aside, I'm quite fond of the CRONOS. I like it so much that I'm willing to overlook its loud "look at me!" aesthetics. Black and red make for an ultra-aggressive color scheme; add logos and branding in the same colors, and you only accentuate the effect. I prefer understated designs for the most part, but I do understand that the CRONOS is marketed towards a client base that's two decades or so younger than me (yeah, I'm old).
But I do care about performance, and this is where the CRONOS just makes you forget whatever personal biases you may have. I confess here that I made the mistake of underestimating it; I also made the folly of making certain assumptions even before I took the product out of its box. It might look a little daft (for people of certain sensibilities), but you wouldn't care at all since you would love taking the CRONOS out for a spin. The classic Ferrari F40, loud and brash and plastic-y as it is, seems a perfect automotive analogue.
Other than my concerns over its build quality (and these concerns are based not any expert opinion, but purely on just a personal impression), it's hard to overstate just how enamored I am of the CRONOS. It's a gaming headset first and foremost, so you'd expect it to shine at that job. Its performance in movie playback is better than adequate, but for music it's so easy to forget that it probably wasn't designed for that purpose. Nevertheless, it's an utter joy to keep these on your head even when you're not gaming; that's a great thing, indeed, since its ergonomics are spot-on. The mic never trips up, and the ability to use this with a PC or a portable device justifies having a detachable cable; having that feature, then, is not so much a gimmick as it might be on other gaming headsets as it is an essential part of the product's design. Moreover, it adds versatility and multiplicity that most of its marketplace rivals cannot match.
And all this is available for a paltry $59.99 (MSRP).
With so much going for it, and so little going against, Thermaltake's CRONOS deserves Techgage's Editor's Choice award.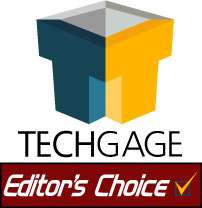 Tt eSPORTS CRONOS Gaming Headset
Copyright © 2005-2020 Techgage Networks Inc. - All Rights Reserved.